Luxury yarns and patterns
Published on

13 March 2019
By

Meg
3

min read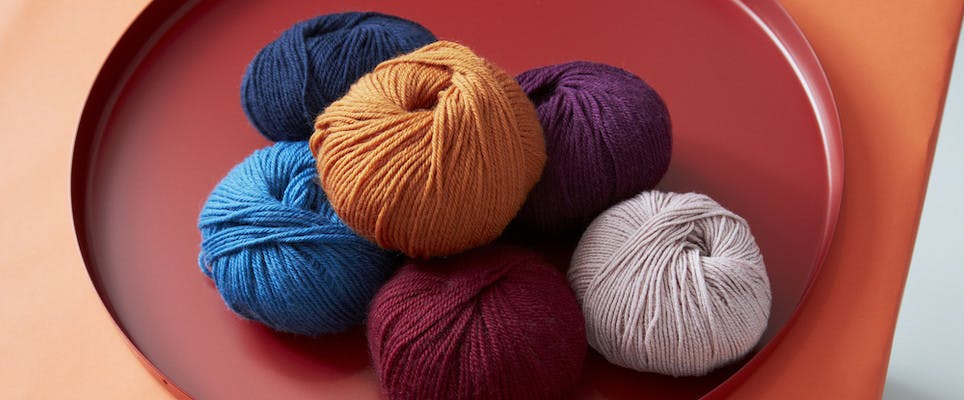 Everyone deserves a touch of luxury in their knitting and crochet adventures. Nothing beats that feeling of squeezing a skein of luxury yarn or picking up your sleek, luxury crochet hook for an afternoon of crocheting bliss. Perfection in your makes can easily be achieved with a few luxurious additions. Whether you're seeking some luxury knitting yarn, luxury crochet hooks, or a fabulous pattern to test out your new treats, we've got you covered. It's all about that luxe life!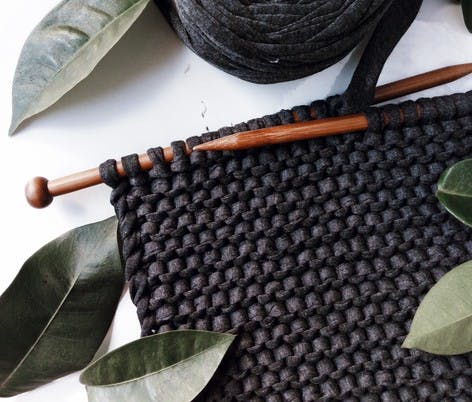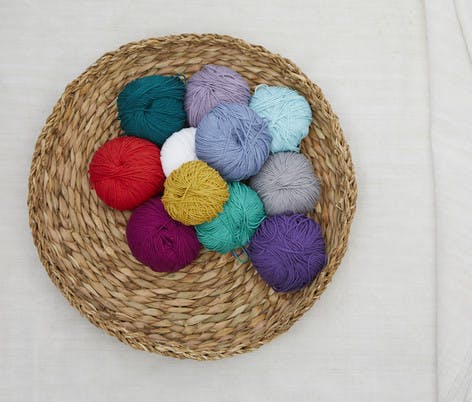 Debbie Bliss luxury yarns
It's no secret, we think Debbie Bliss yarns are simply divine. Chosen carefully for their unique or beautiful texture, they produce fantastic stitch definition for your knitting. Her blends feature alpaca, merino, cashmere, and silk so you can introduce a shot of luxury into your staple knits.
Debbie Bliss Donegal Luxury Tweed Aran
Debbie Bliss Donegal Luxury Tweed Aran yarn is one of Debbie's bestselling yarns and it's easy to see why. Produced in County Donegal, this 100% wool aran weight tweed yarn with classic tonal neps, is perfect for knitting or crocheting a gorgeous jumper to keep the chill out. This yarn knits up beautifully on Kirsten Kapur's Corona Park shawl along with the Ellington jumper from Jennifer Wood, which are both autumn or winter essentials that you'll love to cosy up in.
Debbie Bliss Rialto Luxury Sock
Think luxury wool, think merino. Debbie Bliss Rialto Luxury Sock yarn is a merino and polyamide blend that is wonderfully soft, yet hardwearing. This rialto luxury sock yarn comes in 15 lovely self-striping colourways, and looks and feels delectable knitted into the Meadowside shawl by Brian Smith Designs.
Debbie Bliss Toast
Debbie Bliss Toast is the newest yarn from this yarn legend. A wool, polyamide, and cashmere blend makes this yarn wonderfully soft and divine to knit and crochet with. Alice Neal's textural Dolly Socks are the perfect knitting WIP for intermediate knitters who want to try out Toast.
Luxury scarf patterns
If you're searching for the perfect luxury wool scarf to make, then we have all the women's and men's luxury scarf patterns you could want. Luxury scarves, cowls, shawls, and everything in between! Let's do this.
Luxury knitting needles
If you're looking for a special gift for a knitter, or you fancy treating yourself, we've got some perfect luxury knitting needles that will help you live the luxe maker life you've always dreamed of.
Luxury crochet hooks
A well-made crochet hook will see you through many years of crocheting joy. These luxury crochet hooks are essential if you're looking to step up your crochet game!
Luxury sock patterns
Keeping your feet toasty is one of life's greatest simple pleasures. We love all socks: knitted, crocheted, toe up, cuff down - they're all as fabulous as each other! To add a little luxury to your sock drawer, these crochet and knitting sock patterns are exactly what you need.
Women's luxury knitting patterns
A luxury knit is an item that you will cherish forever. We can't get enough of intricately detailed shawls, and beautifully soft jumpers knitted with love. These luxury knitting patterns for women are the essential, high quality, and long-lasting staple pieces that your wardrobe is missing.
Luxury yarn
Luxury yarn is all about delectable fibres, hand-dyed artisan yarns, and sumptuous textures. Baby Alpaca. Merino. Silk. Bamboo. You name it, we've got a luxury yarn for you. Pick from hand-dyed Malabrigo, the bold hues from Madelinetosh, or be tempted by our custom Dream Maker shade from SweetGeorgia. It's simple: fill your stash with the best of the best!