BREAKING NEWS! LoveCrafts to open a world-first craft amusement park for adults, Craftopia
Published on

1 April 2023
By

Sarah
2

min read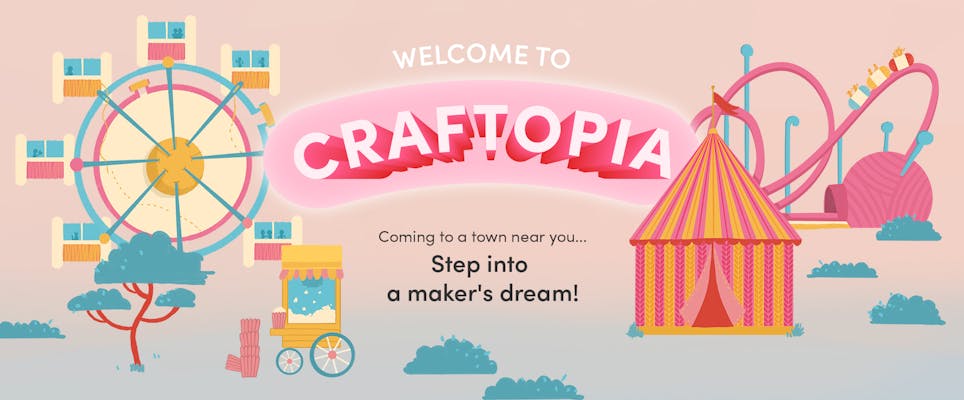 You wooldn't believe it! LoveCrafts are bringing makers in the UK and US an industry first...
Ever wondered what it would be like to step into the mind of a maker? A mind brimming with colourful inspiration, reminders of WIPs to finish and fun projects to cast on. Roll up and explore the must-visit attraction of Summer 2023: Craftopia. Stashed full of games and rides inspired by our well-loved crafts. There's not long to wait! Grab your tickets now and be the first to explore Craftopia.
Crafting what we hope will be a nationwide attraction, is no easy feat and not something that happens overnight. We've worked with esteemed amusement park architects Hank Row and Matt Restich to piece together an experience that crafters and beyond will love!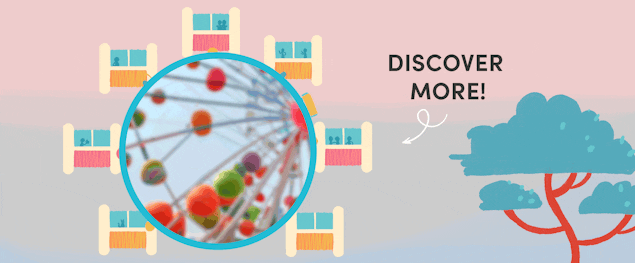 Get ready for a whole load of fun and skeins!
Take a dip in the pompom pit
A swimming pool sized pit filled with pompoms will live in the centre of the attraction, filled to the brim with colourful, fuzzy pompoms of all sizes. Sit back and relax and have fun splashing around like a big kid with your crafting pals.
Try your hand at needle throwing
Any knitter will be a dab hand at this! With a good grip and precise stitching, you'll be able to hit the bullseye every time in the needle throwing zone. We'll have staff on hand to coach you through the process but, as crafters, I think we'll be naturals!
Rummage Room
Rage rooms might be all the rage, but for us makers there's nothing like some stash-busting for some stress-busting! Spend 10 minutes in our Rummage Room to hunt for new additions to your stash, ready to turn into your next project.
Crochet hook a duck
We take a carnival classic and add a crafting twist! Use our giant hooks to win yourself your very own crocheted duck. If you can't wait until Craftopia's doors open, you can hook up this pattern now!
Ride the Yarn Winder!
Yes, that's right. We've taken a yarn winder and turned it into a rollercoaster! We can't wait to board this spincredible ride!
The Haunting of WIP House
Get ready to be spooked by the ghosts of WIPs past, those jumpers still sat on your 3mm needles, the remnants of yarn from a frogged hat, or a list of gifts you said you'd finish in time for Christmas. We're spooked just thinking about this!