Make your own pretty paper succulents!
Published on

29 March 2021
1

min read
Paper plants are this season's hottest home accessory, and they're super easy to make! Learn how to make these cute little paper succulents from Sara, and you'll have a house plant that lives forever and you'll never have to worry about forgetting to water them!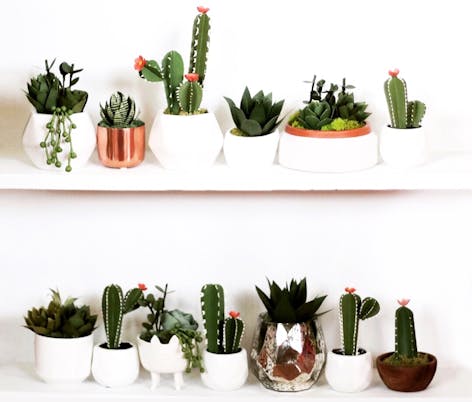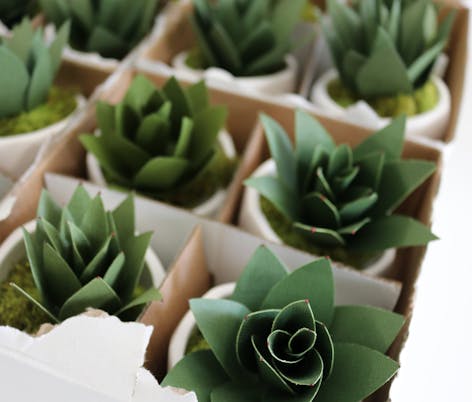 Materials
Green cardstock

Red marker

Moss

Pot

Green wire

Scissors

Hot glue gun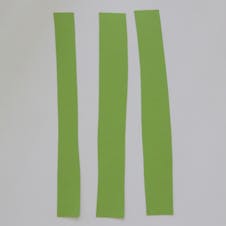 Cut 3 strips from your green paper, 2" x 12". It doesn't have to be perfectly measured or straight. The best part about this craft is, nothing has to be perfect!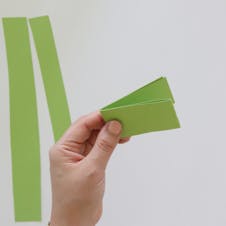 Take one strip, fold in half and fold in half again (when you open it up, it should have 4 rectangles).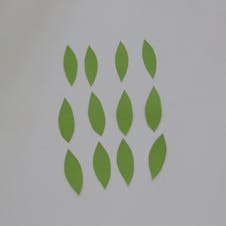 While it is folded, cut a leaf shape with a pointy tip on the top and bottom and rounded sides.
Repeat that to the rest of the remaining strips of green paper. You should have 12 leaf shapes altogether and kept in groups of 4.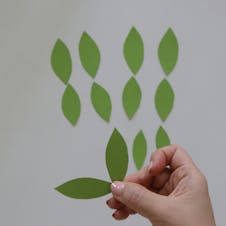 Glue one side of the leaf and quickly attach a second one perpendicular. You could use tacky glue also but hot glue works the fastest.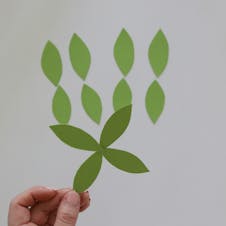 Then attach the other 2 leaves, you should have a "x" formed with the leaves. Make one more with the next set of 4 leaves.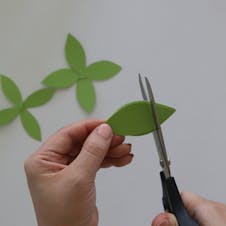 Grab the last set of 4 leaves and pile them up. Cut the bottom tip about ¼ of the leaf length. They should have a pointy top and a flat bottom.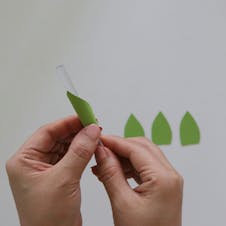 Use a glue stick or pencil to help round the remaining leaves.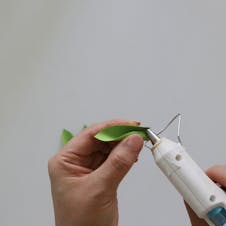 Round the first one and attach to itself glueing on the flat bottom. It should look like a cone.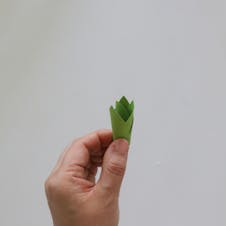 Attach the second one glueing only on the flat bottoms, wrapping it around the first one. Make sure the pointy tips are not facing the same way. Attach the remaining leaves continuing to wrap on top of the previous ones to create the centre bud of the succulent.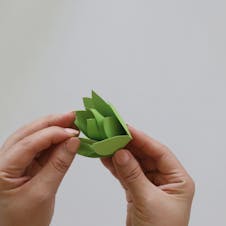 Attach the centre bud into one of the "x" shape leaves. Also bend in the "x" shape leaves to centre them with the bud. Attach the last "x" shape leaves onto the bottom.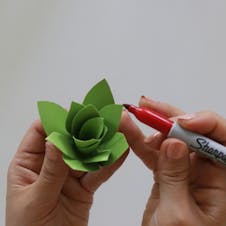 Mark every pointy tip with a red marker.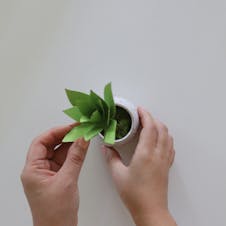 Place moss into a pot. You could attach a wire on the bottom if you would like to place them in a bigger arrangement!
Add succulent into pot, and you're done!
These are perfect for party favours, teacher gifts, home decor for people who don't have a green thumb. You could also turn them into a paper plant wall backdrop, the possibilities are endless!
More paper projects to try!