Designers of the month: September
Published on

30 August 2018
2

min read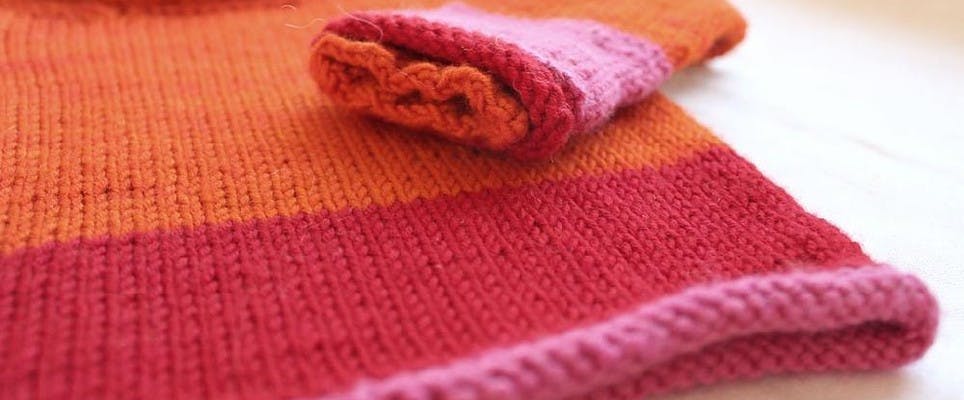 As autumn comes upon us, the need to knit increases: be inspired by our designers of the month for September, Asa Tricosa and Squibblybups.
Åsa Tricosa
If you love clever knitting design, you will love Åsa's patterns and seamless knits! Explore her Ziggurat method including simultaneous set-in sleeves; she is the ultimate knitter's designer! Her love of clever solutions to knitting challenges will keep you on your toes, these patterns are perfect for able knitters keen to learn something new.
Simple Ziggurat
The original Ziggurat sweater employs the now-legendary seamless, simultaneous set-in sleeve method that has been replicated in so many of Åsa's designs. Knit here with colour block features, but just as stylish in one shade.
Sister Syster
A fabulous shawl using cables that works sideways and increases towards the centre, before tapering off. Once you have mastered the cable and shaping repeats, you'll be knitting happily - there are photo tutorials and handy hints throughout the pattern.
Tric
An A-line cardigan knitted in one piece from the centre back collar down to the hem. Strong lines with a tailored fit leads to a flattering ribbed triangle at the back.
Squibblybups
Angela of Squibblybups lives in Edinburgh, Scotland and was taught to knit by her grandmother. As an adult she rediscovered her passion and began designing her own patterns - what started with the perfect hat has become a collection of wonderful designs including the hugely popular Christmas Trees series. Her favourite patterns are Woolly Man and Woolly Woman, created originally as an anniversary gift for her husband, and now full of alterations for you to create anyone you love in wool!
Squibblybups Christmas tree patterns are the stuff of legend. So beloved was the first pattern, that she created more - there are now five collections to explore, utilising fantastic stitch patterns and colour work. They are knitted flat, and stand approximately 4" tall - perfect for adorning all things Christmas!
Woolly Man
If knitting Christmas trees wasn't fabulous enough, Angela's knitted people are chasing up for a close second! There are several variations of woolly man heads, woolly women, Mr & Mrs Claus and some random woolly heads with bobble hats and beards! All are knitted flat, seamed and stuffed.
Mistletoe
Festoon every doorway with bunches of gorgeous hand-knitted mistletoe, and you will be sure to be showered with kisses throughout the holidays. Each sprig is approximately 20cm long. It's the perfect knitting project to get you feeling festive in the countdown to Christmas!