Learn how to crochet intarsia!
Published on

13 March 2020
By

Merion
2

min read
Have you ever wondered how to work blocks of colour or pictures into your crochet? We've got a video to show you how, and lots of fun projects for you to try!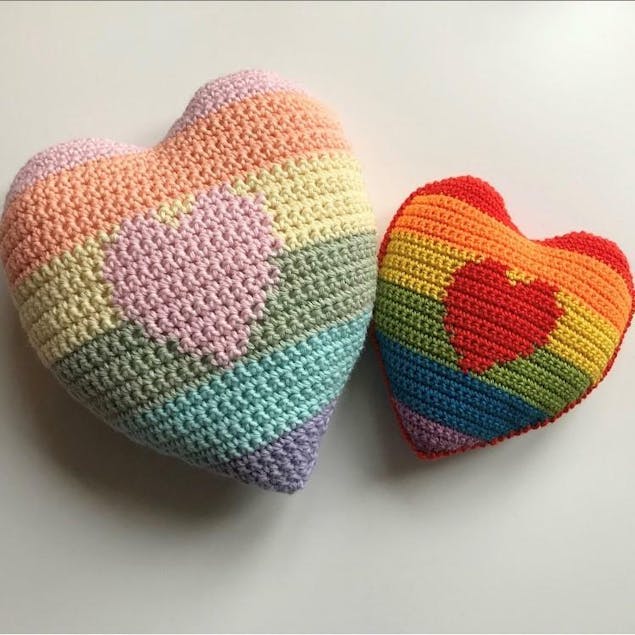 Creating pictures and motifs in different colours using the intarsia method used to be reserved for knitting - but not now! Our step by step video shows you how to change colours without leaving holes, and all you need to do is follow a chart, and make sure you add your new colours in carefully. Once you get the hang of it, you'll be adding colour motifs to all your projects!
Top tips for crochet colourwork!
Get organised before you start, so that you're ready to work straight into each colour section. Check the pattern and get your yarn sorted into small balls or bobbins, and look at your chart to make sure you understand where you are changing colour.
Once you start changing colour, stop after each change to untangle your bobbins so that you don't get tangled - if you don't do this, you can end up in a very tangly mess very quickly!
Watch your tension: don't pull the yarn after each change or you will create puckering and the sections won't lie evenly. If you find that the colourwork looks bumpy, don't panic - blocking will sort out most of the uneven colour changes.
Patterns that use crochet intarsia
Explore more free tutorials for intarsia crochet - make your own monogrammed cushions or a monogrammed blanket, or luggage tags - ideal for gifts, too!