What is worsted weight yarn?
Published on

May 13, 2022
3

min read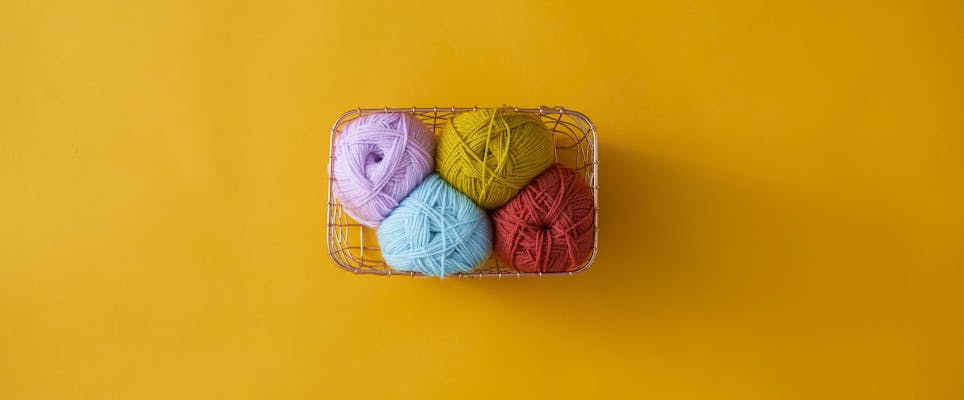 Coming across an unknown phrase when knitting or crocheting can feel a bit like 'What in the world….?'. But not to worry, beginner or pro, we've all been there. And worsted weight yarn is no exception! So we've taken some time to untangle the ins and outs of worsted weight yarn for you. Read on to learn more about worsted weight yarn.
First things first, there are actually two different meanings for the word worsted. Which can be confusing when trying to work out what worsted actually means!
Worsted wool yarn
The term worsted comes from a little village in Norfolk, UK called, you guessed it, Worstead. Back in the day, the village folk created a new way of making yarn. It was different from the traditional method of carding. They brushed the yarn in one direction to make a smoother, softer feel. When people say worsted wool or worsted yarn, this is what they are referring to.
Worsted weight yarn
The term we are talking about, worsted weight wool, comes from the United States. Worsted weight yarn refers to the weight, not the method of spinning the yarn. And when we say weight, what we really mean is the thickness or ply of the yarn. Ply is the amount of single yarns wound together to create a thread. So a fingering yarn, which is super fine, will only be 4 ply, and a double knit (DK) yarn, which is thicker, will be 8 ply.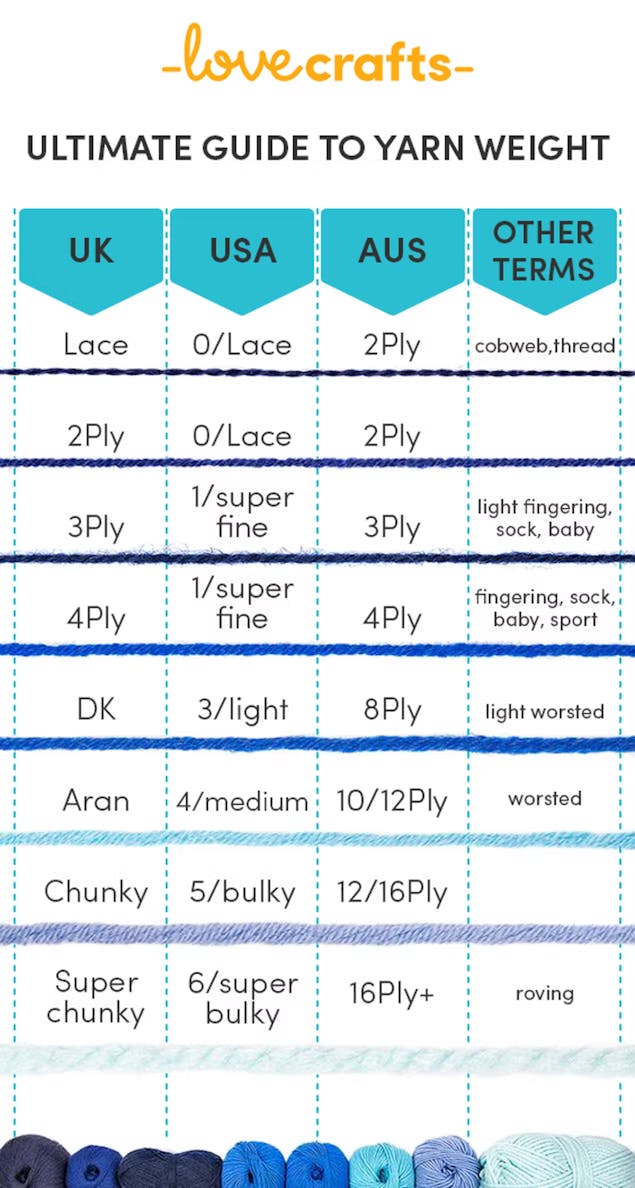 Worsted weight yarn is a medium thickness of 10 ply and very like aran yarn. You can get light worsted weight yarn too, which is about 8 ply like DK weight yarn. The Craft Yarn Council has a size system from 0 for lace yarn all the way up to 7 for jumbo thread. You may see these size symbols on your yarn label. In this chart, worsted is number 4, or 3 for light worsted weight yarn. Worsted weight yarn is just a term for a certain thickness of yarn!
Why use worsted weight yarn?
Worsted has become a popular yarn because it is a perfect all-purpose yarn. The high ply means it doesn't pill much and is durable, making it great for accessories like scarfs and hats. The medium weight means it's a nice, cool yarn perfect for all season knits. Worsted weight wool can also be a perfect option for knitted or crochet bags and blankets. Check out these fun patterns for inspiration!
It's also a super great yarn for beginners. The weight of the yarn is perfect when you are just getting to grips with knitting and crochet. It's bulky enough so beginners can see the stitches being created but also light enough for spring/summer garments and a great project for on the go. You definitely won't be bested by your worsted! So what are you waiting for? This crocheted tote bag pattern is the perfect project to start with.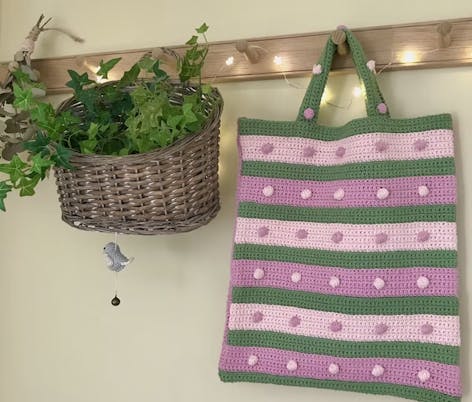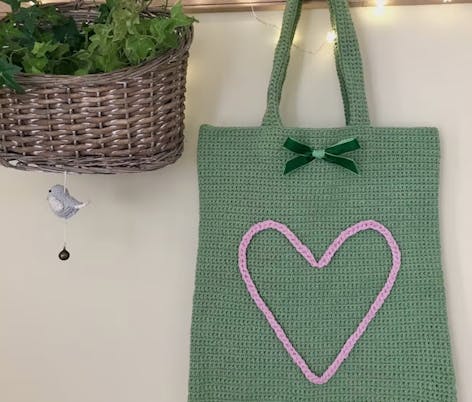 The best of the worsted weight yarns!
When knitting with worsted weight yarn, it's recommended to use a 4.5 mm to 5.5 mm knitting needle or a crochet hook between 5 mm to 6.5 mm. Every yarn is different! Double-check your yarn band before you hook up or cast on your project.