How we're supporting our Ukrainian team and practical ways you can help
Published on

October 21, 2022
8

min read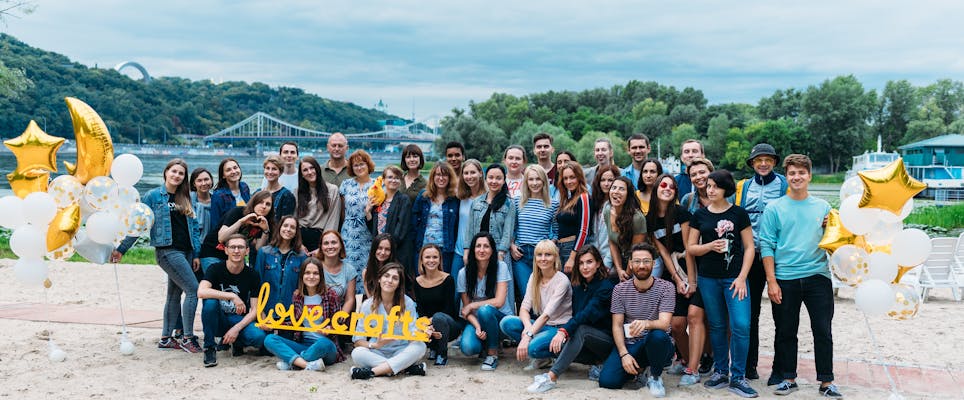 An update from the LoveCrafts team - October 2022
Unfortunately the invasion of Ukraine persists and our team and fellow Ukranians continue to experience incredible hardships. Our thoughts are with them always and we will continue to do everything we can to support them through this terrible time.
We wanted to share a huge thank you for all your support so far and share an update on how it has helped our team as well as other friends and family in Ukraine. Throughout the past few months we have been able to support 83 people with relocation. At the time of writing, about half the team have returned to Ukraine, mainly to the West, with 14 in the Kyiv region.  30 people are waiting for more peaceful times, spread across mainland Europe and 4 in the UK.
Thanks to our community, we have raised an outstanding £61,850 which has been used to financially support 48 Ukrainian families. In addition to this we have been able to cover accommodation costs for 14 members of staff, compensating the kind people of Zakopane, who have opened up their homes to our colleagues.
In the earlier days of the war, we supported aid efforts in Ukraine by supplying funds to staff who were volunteering on the front line who distributed sanitary aid, food supplies and protective equipment to ensure their neighbours remained safe.
The escalation of attacks on civilians in the past weeks has meant more of our colleagues continue to need our support and we're therefore opening up our fundraising page again for those who can, and would like to donate.
Your kind words, thoughts, support and generous donations have meant the world to us and the people it has supported. So again, we'd like to thank you so very much and continue to wish for more peaceful times for the Ukrainian people.
A message from our founder and CEO, Edward – March 2022
It's with a heavy heart that I write this message. It's not business as usual at LoveCrafts and it won't be for the foreseeable future. Many of our amazing LoveCrafts team, colleagues and dear friends are based in Ukraine. This includes 86 of our LoveCrafts family that support the lifeblood of our business - including many in our Finance, People, Operations, Marketing, Smiles, Product Development and Retail teams.
The strength and fortitude each person has shown in the past week has been breathtaking. These are terrible times, and our Ukrainian colleagues are scared. Yet, the overriding feeling is that of hope that freedom for their beautiful country will prevail.
Our number one priority has been and will be, to support our LoveCrafts family. We are working closely with everyone to make sure they have the emotional, financial and personal support they need.
What we are doing to support our Ukrainian team
Relocation support
We're providing support and help to enable the team and their family members relocate to safe destinations outside Ukraine. We have arranged hotels in major cities in Poland: Krakow, Lublin, Warsaw, and have provided daily updates to ensure the team can, if possible, reach safer locations. Many of our team are still in Ukraine, including Kyiv and Kharkiv. We are continuing to invest in local people and new ways to get them to safer locations and support them with shelter when they reach their new destinations. You can hear Nastya, LoveCrafts' People Associate, bravely talking about her situation from Kyiv here. 
Financial support
Advanced payments were issued to all of our Ukrainian team on the morning of the 24th of February. We will continue to pay our Ukrainian team, whether or not their work is impacted. The team is receiving emergency financial aid from the business and donations from other team members. 
The money is already being spent on essential supplies.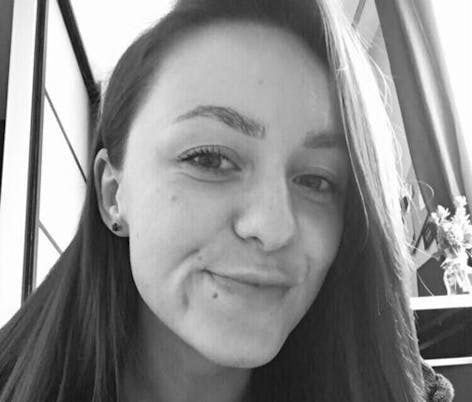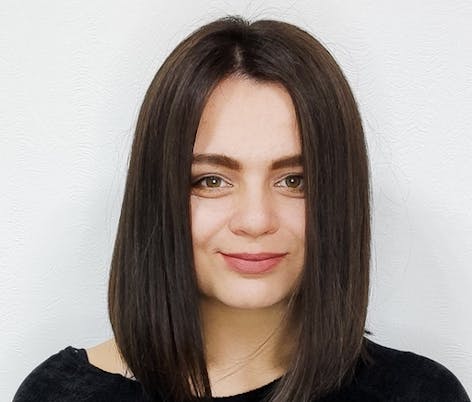 Left: Alina, Smiles Agent Right: Liuba, Smiles Team Supervisor
"Dear Makers! Thank you so much for supporting us 🇺🇦  here not only with kind words, but also with funds that you have managed to collect! I am helping our refugees in Lviv, that had to leave their homes and now are living here in the shelters, with some first aid products. Money you sent, will also be used for helmets and bulletproof vests (if we will be able to find them in Germany or Slovakia, some people are working hard on that). Your support and our strong spirit is everything we need right now! Thank you for being a part of this historic moment!❤️"
- Alina, Smiles Agent
"Dear Friends! I received yesterday a money transfer from LoveCrafts. Thank you so much guys 🙌🏼  I am volunteering here at the local Territory Defence Base in the South of Ukraine. We are going to buy thermal clothes today for this money. I will send some photos later today. A HUGE THANKS AGAIN🇺🇦 "
- Liuba, Smiles Team Supervisor
We have also set up a JustGiving page so that if anyone would like to support those affected directly you can.
Emotional support
The whole of the LoveCrafts team has shown tremendous thoughtfulness and kindness with their response to these challenges, and I am extremely appreciative. We have a Slack channel for all our Ukrainian team supported by the People team, hourly check-ins with the leadership team, and company-wide emails from myself everyday. We're providing regular updates on the mental health resources and services the team can access too. Mindgram also provides free support in Ukrainian, Russian and English. We are working hard to make sure we can support the team as best we can.
Supporting those who've joined the military
Some of our team have either been conscripted or have volunteered to join the military. We have updated our policy so those affected will continue to be financially supported by LoveCrafts.
Work support
Our teams based in London and North America have rallied round to pick up the work of our Ukrainian teammates. We've also put contingency plans in place to support the teams with extra freelance support. We know for many makers across the world crafting is an important lifeline to cope in times of extreme uncertainty. That's why we're working hard to make sure you still have access to all the craft supplies and patterns you need. Our warehouses are based in the UK and North America, so getting craft supplies to you isn't impacted. But if you've reached out to our Smiles team, please do bear with us, while we take a little longer to respond.
We do not know how this situation will develop, but our Ukrainian brothers and sisters face challenges and uncertainty, and we will do what we can to support them. ⁠To our Ukrainian family and everyone impacted, we are thinking of you all.
Edward, together with the LoveCrafts family
How you can help 
If you wish to support, whether financially or through action, here are several ways you can help the people of Ukraine right now.
Financial aid
If you'd like to and are able to donate, here are several charities that are directly helping those affected.
The Ukrainian Red Cross Society (URCS) is aiding refugees, training doctors and helping those who need it most. Donate Here.
People in Need are providing humanitarian aid, food, emergency shelter, and heating, to those on the ground. Donate Here.
The Disasters Emergency Committee brings together 15 leading UK aid charities to quickly and effectively respond to the needs of all refugees and displaced people in Ukraine and neighbouring countries. Donate Here.
Black People in Ukraine are providing information, transportation and shelter for African people seeking safety. Find out how you can support and Donate Here.
UNHCR - The UN Refugee Agency are providing practical support for refugees at the borders and in neighbouring countries. Find out more about UNHCR's work here and Donate Here.
Unicef - the United Nations humanitarian aid organisation focused on children's welfare are providing an emergency response to children affected by conflict. Donate Here.
Come Back Alive - The Foundation stands with the Ukrainian Armed Forces by funding purely defensive initiatives. Donate Here.
OutRight International are ensuring LGBTQ+ people have the same access to humanitarian assistance. Money raised goes directly to support groups on the ground who are setting up shelters. Donate Here.
Knit or crochet a heart in the Ukrainian flag colors
Saphia at LoveCrafts, used this beautiful free crochet pattern by Annemarie Benthem to make hers.
Demonstrations of support
Send an email to your MP or senator asking them to provide more urgent support for Ukraine. If you're in the UK, you can write to your politicians, national and local, for free using Write to Them.  
If you want to take action, consider joining local demonstrations to protest Russia's invasion of Ukraine. You can find a list of peace protests here.
Consider signing the petitions to ask NATO to close the air space over Ukraine, and to STOP THIS WAR. Tell the UK government to Help Ukrainian Refugees.
Show your love for the people of Ukraine and knit or crochet a heart in the Ukrainian flag colors. Use the hashtag #StandWithUkraine to show solidarity and demonstrate you choose peace, not war.
Stand in solidarity with Ukraine, and knit this Sunflower hat designed by yellowcosmo to represent Ukrainian's national flower.
Russian sanctions
Given the increasing brutality of the war in Ukraine, we have stopped all business relations with Russia. We compassionately acknowledge that the people of Russia do not have free elections and that there are many who strongly disagree with the choices of their leadership and are bravely demonstrating against it. Despite this, we stand in solidarity with Ukraine and have disabled patterns by designers based in Russia and have stopped shipping to Russia until further notice. Our thoughts are with all the people who are suffering at the hands of this ongoing tragedy.
Knit and crochet for Ukraine
We are talking to Knit for Peace, to organize transport of knitted and crocheted items to those who need them. We will update you when we have more information about what is needed and how you can support this initiative.
Many of our independent designers have offered their support, and we are working with Choose Love to publish a selection of patterns to directly support those affected. We will update you here when the patterns are live and available for purchase.