Get involved with the Nightingale Cancer Support Centre and their Stitches of Support project!
Published on

May 12, 2021
3

min read
As makers, one of our favorite ways to show love and support for a cause we care about is through craft, and the Nightingale Cancer Support Centre in Enfield, London has embraced the true spirit of being a maker and launched a community project called Stitches of Support. The project aims to take the generous donation of knitted squares from supporters and create cozy blankets for Nightingale clients who are currently going through cancer treatment. Find out how you can get involved here!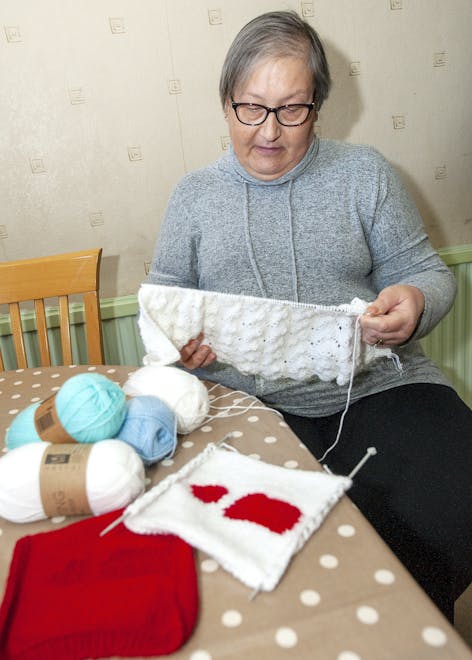 We want the Stitches of Support blankets to remind people that others are thinking of them, even when going through a difficult and life changing time.
The Nightingale Cancer Support Centre was formed in 2002 after an increase in the local population put strain on NHS funding, which meant that lots of people weren't receiving that all important support following their cancer diagnosis. The Nightingale was formed to fill this gap and to support those who were in need. 
The Stitches of Support project is about inspiring hope, and no one says it better than Joan Kerns, the Director of Services and Development at The Nightingale:
"Stitches of Support is a way of celebrating hope. Throughout the last year in lockdown many have struggled with the changes to their everyday lives and how to cope. Some have turned to crafts, weekly zoom quizzes or gardening. But these activities served as more than just a respite from the onslaught of Covid-19 news and updates, they provided comfort and were a calming influence.
This is not unlike going through a cancer diagnosis and treatment. Many of our clients struggle with the changes cancer makes in their lives, lose hope and find it hard to adjust. We want the Stitches of Support blankets to remind people that others are thinking of them, even when going through a difficult and life changing time."
So how can you get involved? 
We're so glad you asked! All you have to do is knit a square, maybe using colors that bring you comfort, or motifs that spark joy and send it to the center. The squares will then be joined together by their Knit and Natter group to create as many blankets as possible! Let your imagination run wild and create lots of different squares, or just one or two. Stitches of Support even have a handy little PDF with some example patterns to help inspire you!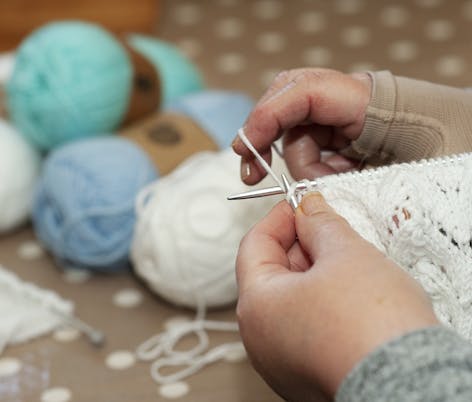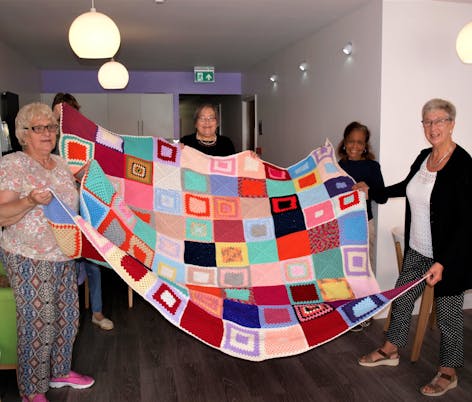 These little squares are already making a huge difference. Jane Newcombe, the founder of Knit and Natter shares her own experience of seeing these blankets work their magic: "A couple of clients have previously used the Knit and Natter blankets while undergoing treatment. One in particular used it all the time; at her chemo sessions, when she was sitting at home reading or watching TV and she even took it with her when she was transferred to a hospice."
Not much of a knitter but still want to help? You can still get involved by making a small donation which will help their Knit and Natter group organize the squares, make the blankets and send them to the patients who need them. 
Discover more ways to make a difference and support more charities