Are your socks self-i-sole-ating this National lost sock day?
Published on

May 7, 2020
By

Sarah
2

min read
Did you know that the average Brit loses 1.3 socks a month, which equates to 15 socks a year? That's almost £40 down the drain just in lost socks. So this National Lost Sock Day (Saturday 9th May) we wanted to launch a matchmaking service where members of the public can find the perfect match for their self-i-sole-ating socks.
Join our mission to match up the odd socks, the broken-hearted socks and the cuddly fuzzy socks with their perfect solemate. 
We've all been there, we've knitted or crocheted one sock, become distracted by other fabulous projects and left our single sock without its other half. Or simply one sock has entered the washing machine to never return. It's now time to help your lonely sock find its match.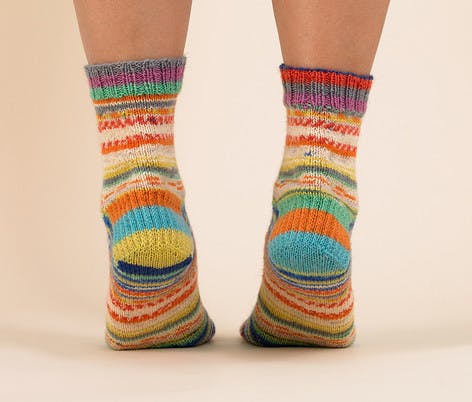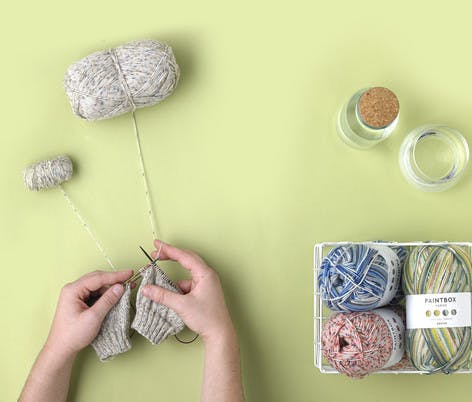 1. Set up your socks' dating profile.
Upload a picture of your odd sock as a project to the community.
2. Add the HotTag 'FindMySoleMate'.
Don't forget to include the hottag, so others can find your sock and you can search for your sock's perfect match!
2. Tell us about your sock!
Make sure you fill in your project story, telling us about your lonely sock! Has it got any notable characteristics? Is it a soft sweetie at heart, made from the finest alpaca blend, or perhaps it's a tough cookie, made from hard-wearing Norwegian wool. Has it got any weekend hobbies? Mountaineering? Cozy nights curled up by the fire.
Once you've uploaded your sock's photo to the community, search the HotTag to find potential matches, speak to other makers and help reunite those lonely soles!
Sock-ssful love stories from previous LoveSocks' clients!
"Hey, I'm Sparkles the sock. My friends call me the life of the party, a bit of a shoe-off. I am outgoing and you can find me in the paintbox sock yarn! I come with a few dropped stitches, but no-one's perfect, right? I'm just looking for someone to come and sweep me off my foot and complete the pair."
"Hi, I'm Cheeky the sock, born in Durham, made in Paintbox, raised in an organza bag. Some people call me odd because I've not got a solemate. I prefer to call myself eccentric. I like taking long walks on the beach, and then drying off in front of the fire."
Sparkles & Cheeky were matched and now make the perfect pair of socks. Sparkles is already thinking of moving to Durham to reunite with Cheeky this October! 
Gather your lone knitted or crocheted socks! Your sock could be the next Sparkles & Cheeky power sock couple.
Sick of living the single sock life? Complete the pair yourself!