Raise your hands in the air, Paintbox 6 Strand Embroidery Floss has landed, YIPPEE! Exclusive to LoveCrafts, Paintbox Crafts brings you 200 colorful skeins of mood-boosting shades, perfect for all your embroidery, cross stitch, and needlecraft projects. Made from 100% Egyptian cotton thread, it's oh so soft to touch and a dream to stitch with. Plus, it comes in earth-friendly recycled packaging. It's time to color your world, makers!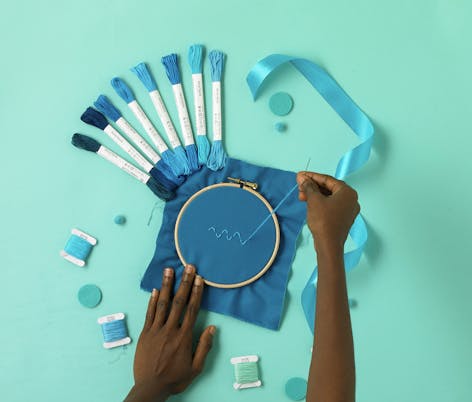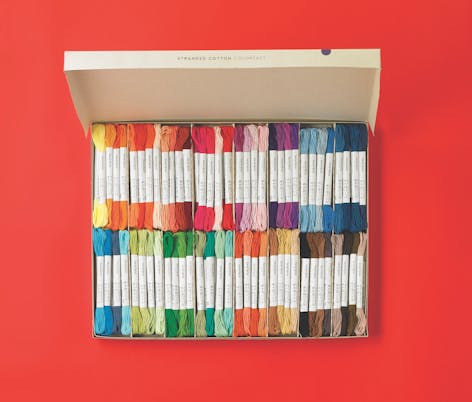 Why Paintbox Crafts 6 Strand Embroidery Floss is perfect for you, yes you!
🌈 A rainbow of choice
Pick from 200 shades to create all your wonderful embroidery, cross stitch, and stitching projects.
🎨 Unique color packs
Can't decide? Choose a 16 or 48 skein color pack in a range of mood-boosting shades, or treat yourself to the ultimate 200 skein pack.
Why not get started with our Paintbox Crafts Beginner Pack, a beautiful little box of 16 skeins of your stash essentials - think Cotton Candy, Royal Blue, Sunshine Yellow, Pure Black and more!
Shop All Paintbox Crafts Stranded Cotton
Download your FREE Paintbox Crafts embroidery & cross stitch patterns!
💯 Fantastic quality
Our product guru, Fran and her team, have scoured the globe and worked with industry experts to create the best quality threads. Made from 100% combed gassed mercerized Egyptian Cotton, it's oh-so-soft to touch and silky to stitch with, plus it takes to dye beautifully so the colors are vibrant and rich.
♻️ Earth-friendly packaging
The boxes are made from 100% recycled material and are recyclable, yay! Or, keep them for little on-the-go projects!
⭐️ Experts love them
The threads have been tried and tested by embroidery and cross stitch designers and influencers, to make sure they're 100% fantastic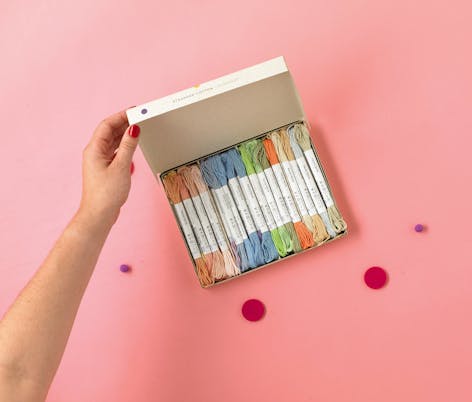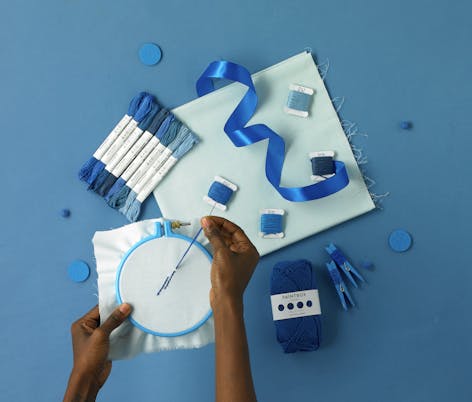 FREE 6 Strand Embroidery Floss conversion charts!
Switching from DMC or Anchor? We've made you a handy Anchor & DMC to Paintbox conversion chart, so you can find the right shade for your next project!
Just switching from one brand?
Download the DMC to Paintbox Crafts Stranded Cotton.
Download the DMC & Anchor to Paintbox Stranded Cotton Conversion Chart