Midsummer: the latest collection from MillaMia has arrived
Published on

June 21, 2021
3

min read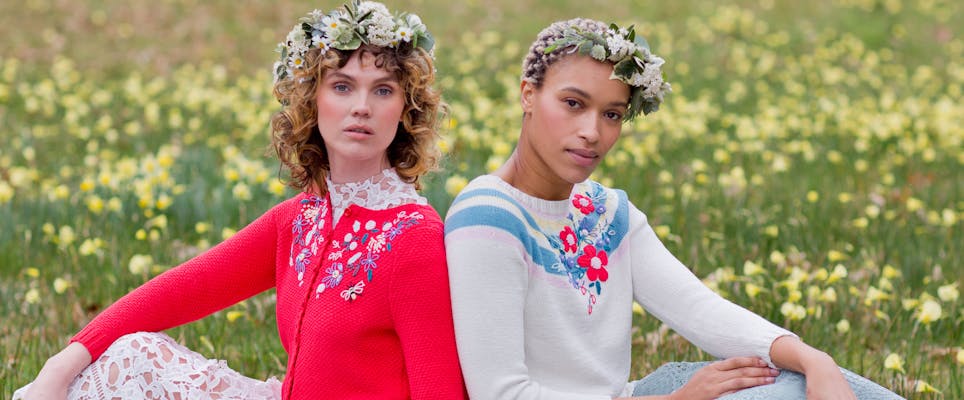 Deliriously dreamy summertime sweaters and cardigans, anyone? Bursting with folksy floral embroidery and summer solstice inspiration, the Midsummer collection by MillaMia whisks us away to the heart of this annual Swedish celebration!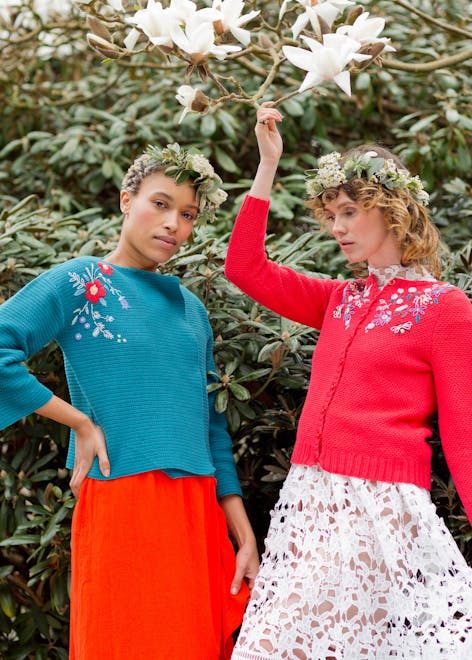 What is midsummer?
The midsummer aesthetic is blooming with pretty flowers and wild whimsy. Rooted in Norse mythology and traditional folktales, midsummer eve is the Swedish traditional celebration of life and fertility. From the frog dance ('små grodorna') around the maypole ('midsommarstången'), to eating pickled herring dressed in heady flower garlands, midsummer is steeped in summertime tradition!
As Midsummer designers Katarina and Helena explain: "growing up, for us the midsummer celebration was closely associated with our summers in the countryside of Sweden. The tradition of gathering with friends and the broader community and dancing around the maypole were an annual occurrence for us, as they are for most Swedes. A key part of this tradition would be picking wildflowers to make our own midsummer flower crowns."
The MillaMia Midsummer collection
As a Swedish brand, MillaMia's latest knitting and crochet pattern collection is overflowing with joyous midsummer-inspired embellishments and rich textures, worth dancing like a frog about!
"We knew our Naturally Soft Cotton yarn would be the perfect yarn for a collection of this nature, combining both the cool feel yet solid structure that the designs needed, with a delicate, muted color range that stems from nature," explains designers Katarina and Helena.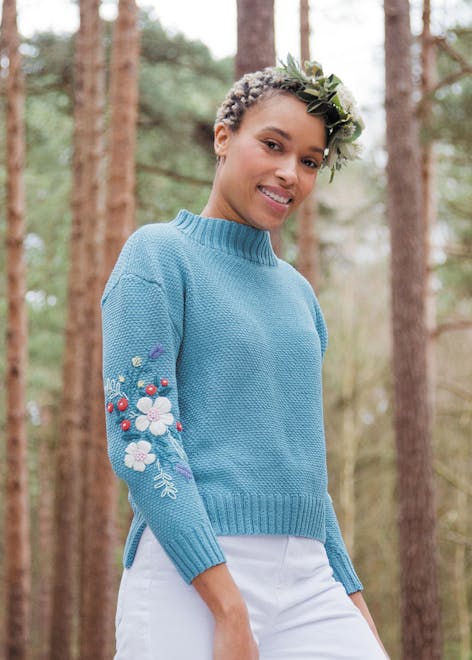 With this collection we celebrate both that optimism that comes with the longer days and lighter evenings, and the beauty of nature and florals." Katarina and Helena
Wildly pretty embroidery

With wildflowers being one of the most iconic emblems of midsummer eve, it's no wonder that delicate embroidered blooms blossom on each pattern in the Midsummer collection!
When it comes to the idea of combining knitting and embroidery, Katarina and Helena reveal: "we felt it was time to try something different and to explore the full potential that combining knitting and embroidery would allow."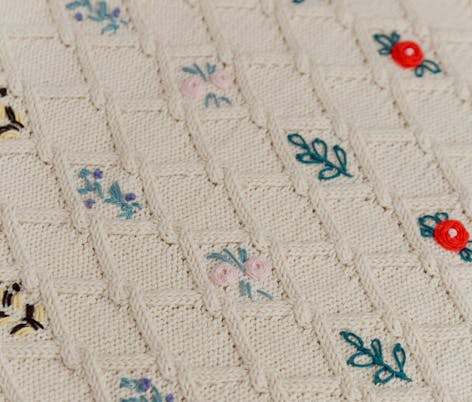 Meet the patterns

The beautiful Blomma Sweater is named after the Swedish word for 'flower', while the Krans Sweater, meaning 'crown', elegantly upholds its ethereal name with its woven cable design referencing the handmade flower crowns. These are woven and tied together and then covered in flowers.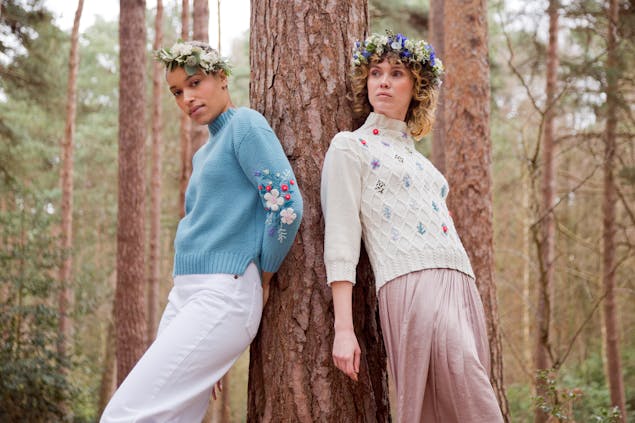 The Fira Sweater is all about celebration! Combining MillaMia's signature shape with box stripe design and unforgettable floral front panel; its name literally means 'celebration'. Meanwhile, for the ultimate solstice festivities the Sol Sweater channels sublime sunbeams with its striped floral yoke.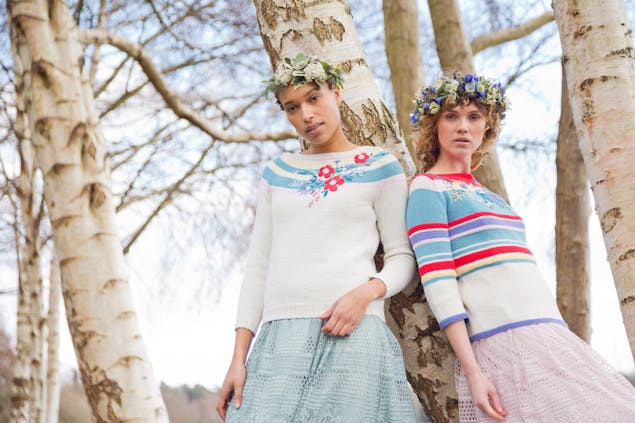 We can't take our eyes off the ravishing Midsummer Cardigan, designed in bright red MillaMia Naturally Soft Cotton, with pretty wildflower embroidery. For those who love to crochet the Eve Cardigan, with its modern boxy shape and folksy flower embroidery, is a treat! Why not explore the collection and pick your favorite.
Introducing the MillaMia Midsummer Collection
Shop MillaMia Naturally Soft Cotton