Never worry about over-watering again with these cute handmade houseplants! 
Published on

March 2, 2021
2

min read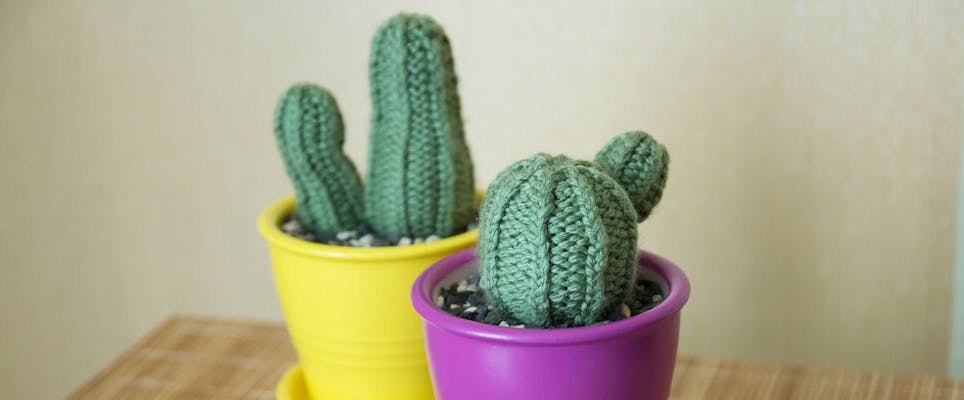 Spruce up your home decor with your own beautiful crochet and knitted plants, that require zero attention and will stay with you forever. If you decide to make your own plants, the possibilities are endless! You can make anything, such as succulents, a crochet cactus, plant hangers, and beautiful Valentine's day bouquets.
Adding a handmade decoration to your living room, bedroom or home office space can give that room a cosy vibe.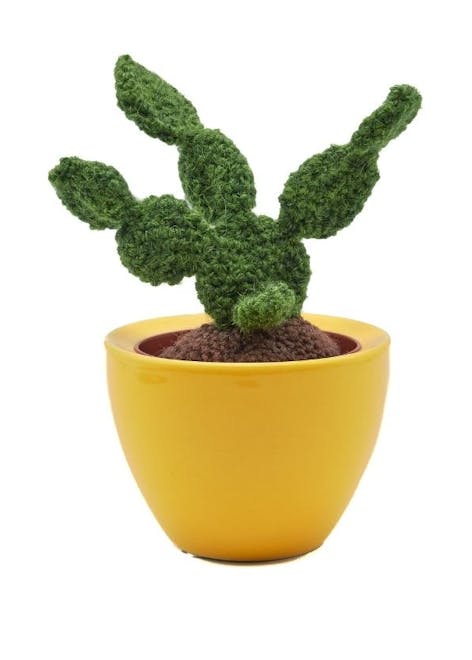 Why Make A Handmade Houseplant?
Real plants are a great way to decorate your home as they can really change the look of a room, but they do require a lot of care and attention, some more than others but all plants have needs that sometimes we are unable to match. So a handmade version is a great alternative especially for those of us that can't seem to keep even the most durable of plants alive!
Pets or kids are another reason that a handmade houseplant is the better option, our young friends and our furry best friends love to investigate plants and that can be dangerous for both of them. 
In addition, when it comes to making your own houseplants or flower pots there are no creative limitations, you can make them in any colour or size that you want!
If you are a known plant killer and looking for an alternative there are a lot of patterns you can choose from.
You can place your cactus, planter, or hanging basket anywhere you like, with no need to worry about them getting enough sun. If you make crochet flowers, you can put them into vases or pots like real flowers and decorate your desk, bookshelves, or your kitchen shelves. 
You can even make crochet hanging baskets and hang them by the windows and display them on the walls, or make crochet plant pots in colours that match your home decor.  
Crochet hanging basket and plant pot patterns
Recommended yarn for these projects
Choose from an array of colours in the Paintbox Yarn collection. A great yarn for all kinds of craft projects, you can choose from various yarn weights and different fibres. Their green colour palette selections go from vibrant hues like this lime green below to the more subtle pistachio green or slate.