How to write, design and publish your knitting patterns
Published on

April 29, 2019
By

Kate Atherley
3

min read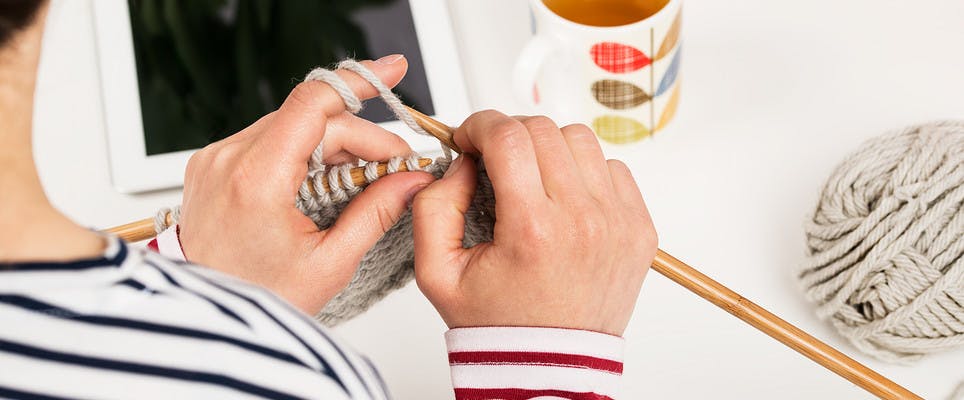 Learn the basics of design and pattern publishing with Kate Atherley, author of The Beginner's Guide to Writing Knitting Patterns.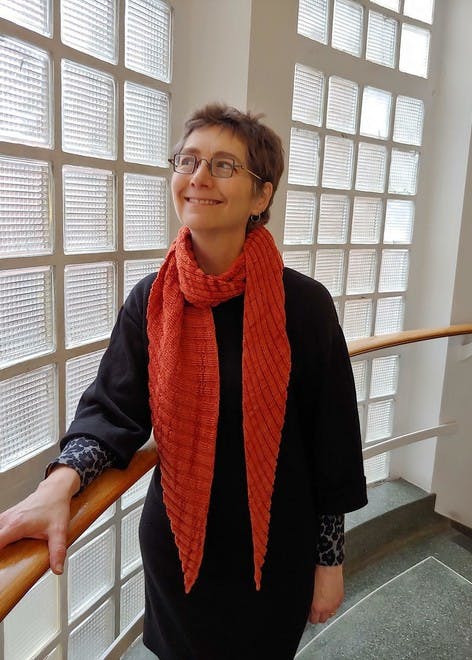 Ever altered or customized a pattern for your own size or style needs? You're a designer!" - Kate Atherley
I believe that every knitter is a designer. Ever changed the color of a project from the one shown in the pattern picture? You're a designer! Every knitter makes all sorts of design decisions when they embark on a project: the choice of yarn and color, the size and any alterations, even how the project is executed – ever converted a sleeve to be worked in the round rather than flat? And indeed, making these decisions is the first step towards becoming a professional knitwear designer.
How I began designing
I got my start as a designer because I had to alter sock patterns to fit my smaller-than-average feet. My first 'patterns' were really just instructions for size or design modifications of other patterns. Although not suitable for publication, these sorts of projects are an excellent way to learn more about knitwear construction and design.
And you don't need to be an expert in everything knitterly to be a designer. For years, all I really knitted was socks, and so although I couldn't have told you the first thing about making a well-fitted sweater, I knew a lot about making great socks. One of my earliest designs, The Basic Ribbed socks, which I initially published as a freebie in a now-defunct online magazine, remains immensely popular.
If you've created a scarf design that everyone admires, why not write up the pattern?" - Kate Atherley
The difference between being 'amateur' and 'professional' is that the professional designer publishes patterns, whether in books or magazines, or self-published and distributed through online stores. It's not about whether these patterns are free or sold – for many, it's not about making money – it's just about whether you're making patterns available to others.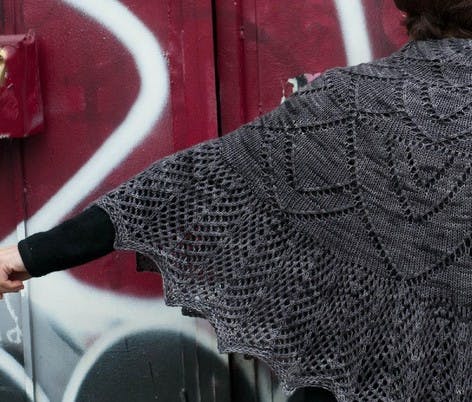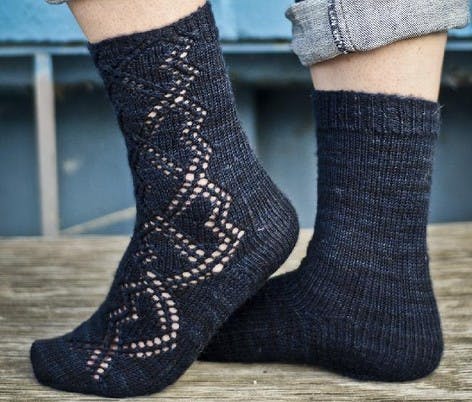 Begin your publishing journey
Publishing is easy with LoveKnitting's platform. Once the pattern is written up, and you've got some good photos, you can upload and make them available for sale.
Of course, there's an awful lot that goes into that first step! Sometimes it seems like it takes as long to do as it did to knit the project in the first place.
As with any professional document, a pattern must be written carefully: you need to make sure it's complete and correct. And then you need to have someone else proofread it for you. Pattern proofreaders are called Technical Editors – and they're not only looking at spelling and grammar, but also checking the numbers and the instructions to make sure that your pattern works and can be easily followed. Some designers also use test knitters, too, and they can be very helpful.
Up next
In my next posts I'll be discussing the details of how to write the pattern and the process to prepare it for publication. I'll also be digging into the important topic of copyright and originality – after all, a key part of preparing to publish is making sure that the idea is yours. I'll also touch on the whys and wherefores of grading and sizing.
If you've got questions you'd like me to tackle, let me know! You can get in touch with me at kate.atherley@gmail.com.