How to sew an invisible hem
Published on

September 6, 2018
By

Emma
Skill level

beginner

Project time

0.25

hours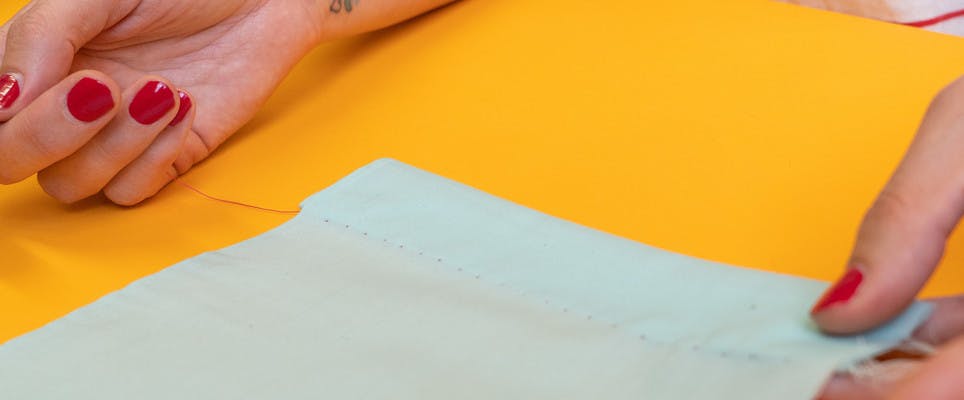 Invisible hems are one of those things that may take a little time, but can give your garment a finish that takes you from 'oooh' to 'oooh la la!' Using good old fashioned hand sewing skills, this nifty little technique uses just the odd thread in the weave of your fabric to make a magical hemline that leaves an immaculate finish. This hemming technique is super easy with woolly fabrics, but equally easy with a poly cotton or a linen - anything with a nice warp and weft that you can hook a needle into. All you need to get going with an invisible hem is a needle and thread, what could be simpler!
Fold and Press. Fold your hem over, 1 - 1.5cm or ⅝ of an inch is the standard width, and give it a  good iron to press it in to place.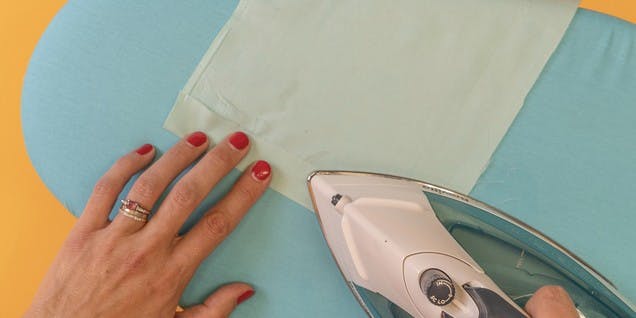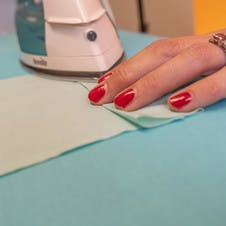 Fold and Press again. Fold over again, and give it another press. This ensures that the raw edge is nice and snugly tucked away so none of those threads can get out.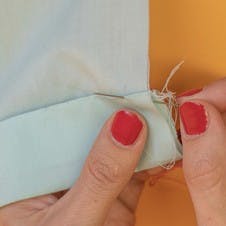 Hand sew. Thread your needle and tie a knot in the end. You don't want to see any thread, so insert your needle into the back of the folded hem.  
Sew a line. Picking up just a thread or two from the material, sew the hem to the main body of the fabric using a back stitch.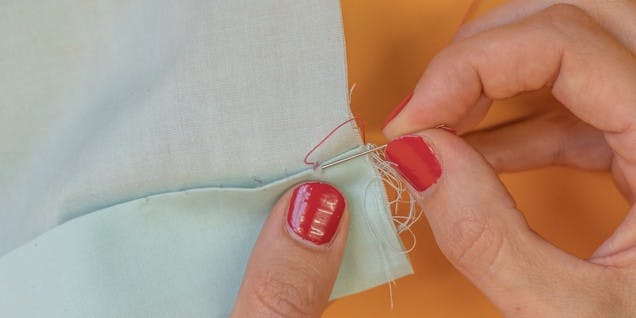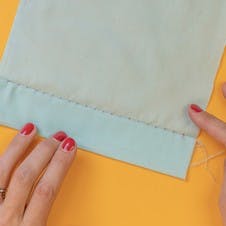 Finish up. Keep working along like this, and when you turn your work over, you'll barely see anything!