How to purl two together (p2tog)
Published on

April 23, 2019
By

Yazmin
1

min read
Purl two together, abbreviated as p2tog, is for when you want to reduce the number of stitches on a purl row. Insert your needle into two stitches purl-wise and purl them together to make one stitch. Like its knitting counterpart knit two together (k2tog), p2tog is a decrease method, reducing the amount of stitches in your row to give shape and dimension to your knitting project.
Like the slip slip knit (ssk), p2tog is a primary and basic decreasing skill, perfect for beginners, as it allows you to begin shaping your work and prepares you for more ambitious projects in the future, such as jumpers, angular shawls, toys and accessories!
Before you learn your p2tog, make sure you've mastered these basic stitches...
Skills to master before you p2tog
Now you've got the hang of the basics, let's get started with the p2tog. You can use this decrease method at the beginning or in the middle of your row.
Learn how to p2tog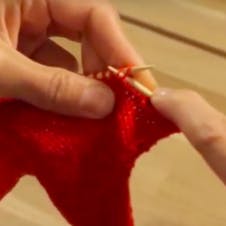 Insert your needle. On your purl row, take your right hand needle and insert into the next two stitches purl-wise.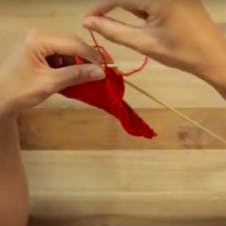 Yarn over. Wrap the yarn around the right-hand needle.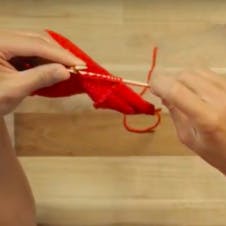 Pull the loop through. Use your right needle to pull the yarn through the two stitches and drop from your left hand needle.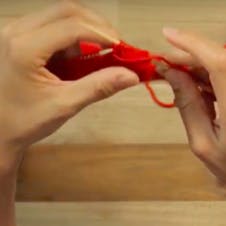 Finished! You should now have one loop on your right needle.
Using p2tog in your next project
Whether it's creating an angle in your fabric, shaping a heel or shaping a collar, with the p2tog you'll be able to get more adventurous with your knitting projects. Get ready for more complex shapes and beautiful texture!
Free knitting projects which include p2tog
Master these fantastic knitting skills next!