How to crochet socks
Published on

October 3, 2019
By

Kate Eastwood
2

min read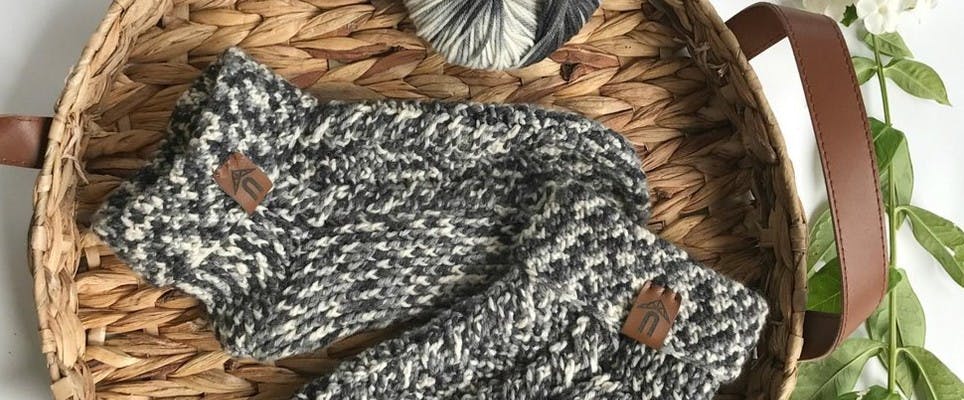 Sock making is not just for knitters! We've teamed up with designer Kate Eastwood to show you how to crochet socks!
As with knitting, there are several ways to crochet socks, cuff down, toe up, with lace stitches, striped, or plain - there are lots of fabulous patterns out there for you to try, but we are starting off with a basic sock pattern written by Cobbler's Cabin. There are two patterns - My First Crochet Socks, which is for baby and child sizes, and Hooked on Socks for teen and adult sizes.
Kate uses these patterns to show you how to crochet a sock from the toe up in five easy-to-follow videos! She uses Paintbox Yarns Socks yarn, which is available in 32 fabulous shades!
Kate is using the smaller sized pattern, My First Crochet Socks, so remember you will need to follow the size pattern you have chosen for exact stitch and row counts!
Well done - you did it! Now that you have the sock crocheting bug, let's get you making some more delightful patterns. We've gathered together some of the best sock patterns to crochet for the men in your life (hello Father's Day gifts!), and the little ones! Plus plenty of women's sock patterns to sink your crochet hooks into. And guess what? 6 of these patterns are FREE - yippee!
Crochet sock patterns for women
Crochet sock patterns for men
Crochet sock patterns for children and babies