Casting on is the very first step all fledgling knitters must master before creating their first knitted stitch. Casting on is the simple technique of creating loops around your needle, which you will later knit your stitches into. When you cast on for a project, your pattern will usually tell you how many stitches you need to cast on to create the right size for your project. But first, let's show you basic steps!
1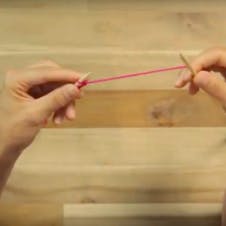 Create a slip knot. Place the slip knot on the left needle and insert the point of the right needle into it.
2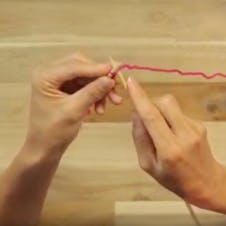 Insert needle into the knot. Insert the tip of the right needle into the knot and cross it behind the left needle.
3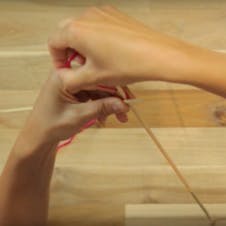 Bring the working yarn to the needle tip. Take the yarn with your right hand, and loop it back around the right hand needle.
4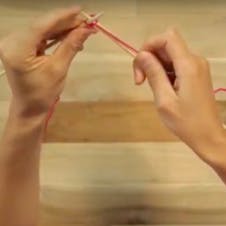 Take right needle back. Use your left hand index finger to push the right hand needle back taking the yarn with it.
5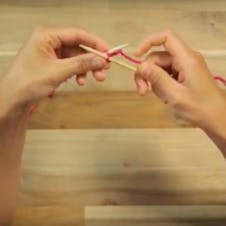 Bring right needle to the front. Bring your right hand needle, in front of the left.
6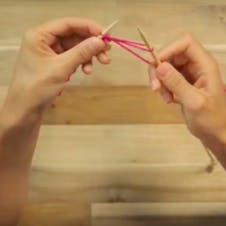 Create a loop. Now pull back the right hand needle to loosen the yarn and create a big loop.
7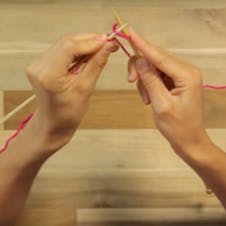 Insert left needle into loop. Take your left needle and insert under and up into the loop.
8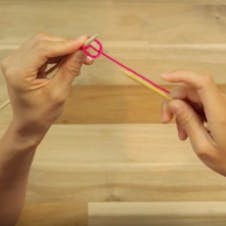 Transfer loop to left needle. Now remove the right needle so the loop is transferred to the left needle. Pull the yarn to secure.
9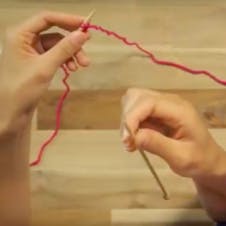 You've cast on your first loop! You will now have two loops on your left hand needle.
10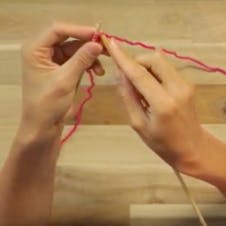 Repeat. Insert the right needle into the next loop and continue to follow these steps until you have cast on the desired number of loops.
Learn more skills
How to knit your first stitch

How to knit garter stitch
Beginner knitting patterns to try