Host a Christmas crafternoon for charity
Published on

November 28, 2018
By

Meg
2

min read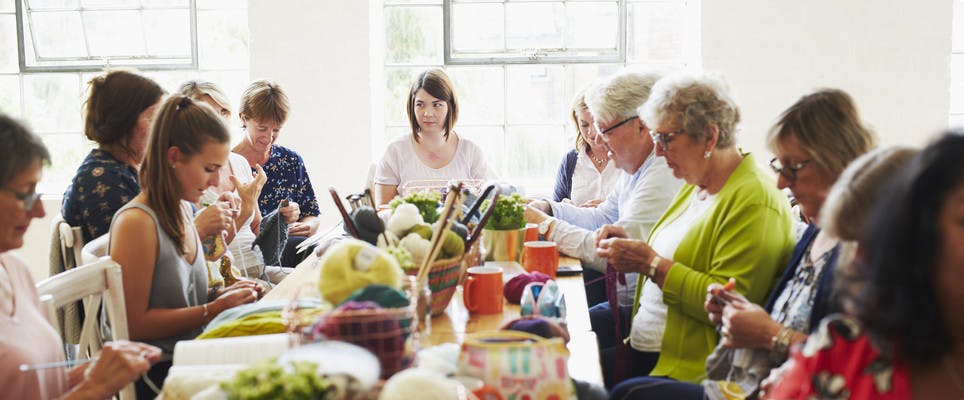 Christmas is a special time when the importance of the people in our lives becomes more present in our minds. For many of us, it is a time to celebrate with those people, but for others it can be a time of struggle. We think kindness is one of the best gifts you can give, so we're here to tell you about a way that you can show kindness to those in need this Christmas. If you love making for charity, and you need an excuse to get crafty this festive season, then listen up!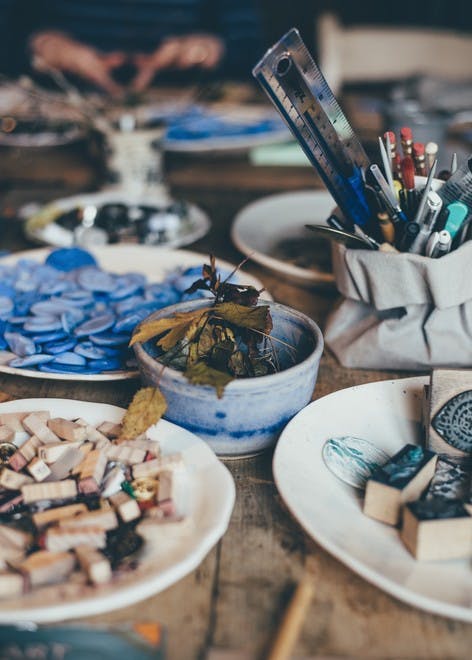 Together we can change the world, just one random act of kindness at a time." - Ron Hall
We all love crafting, but this year your Christmas craft can be put to a good cause. Invite your pals over for a crafternoon and help raise funds for a charity that you feel strongly about. You could focus on papercrafts and make beautiful cards, tags, ornaments, and wrapping paper to get yourselves Christmas-ready, or crochet, knit, or sew over cake and coffee. A charity crafternoon at Christmas simply must have cake!
Donate whatever funds you raise either from your guests' attendance, or the items that you sell, back to your chosen charity so that they can keep doing good in the community. Remember that if you focus on creating a fun afternoon, your guests won't be able to resist donating to your chosen charity.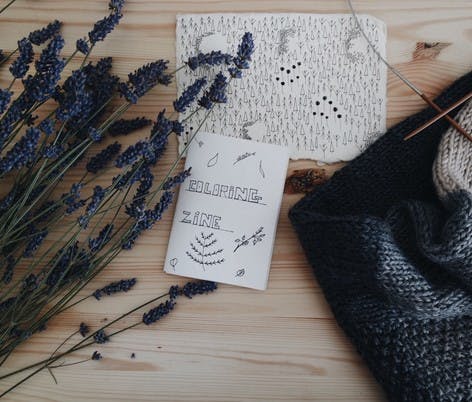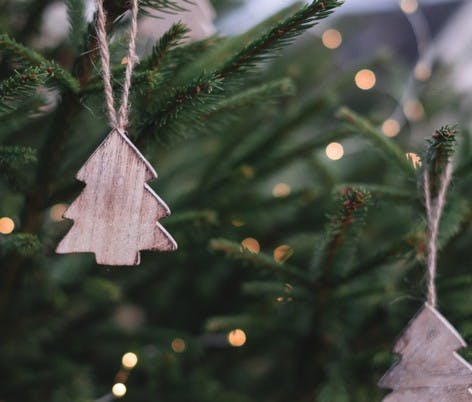 So throughout December, clear the kitchen table, lay out your materials, and festive nibbles (cake, we obviously mean cake), and you'll be all set to join fellow crafters all over the country in hosting a crafternoon for charity. You might want to invite friends and family, get crafty at work, or reach out to your local community. However you plan to do it, we're sure you'll have a crafternoon that us LoveCrafters would be proud of!
If you're stuck on who to donate to, or the steps you can take to help, check out our Knitting for Charity guide for a helping hand. And don't be shy to ask us for some help! We're hoping that you can get crafty and make a difference this Christmas.
Quick projects for your crafternoon
Decided to include a little yarny fun for your crafternoon? We don't blame you! Here are some quick, easy, and festive patterns for you and your guests to make. Did we mention that they're free? Yippee!
Perfect crafting yarns
Get crafting with these versatile, Christmas yarns that will definitely inspire your guests to get into the giving spirit!