The #HatNotHate campaign is calling all knitters and crocheters to join forces and stand up to bullying! Discover how you can use your craft skills to unite in solidarity with school kids for the National Bullying Prevention month this October. Every hat counts!
Being bullied can affect every facet of a child's life, from confidence and self-image, to having a severe impact on mental health that can reach far into adult years. Across the country staggering statistics have shown that 49% of children from grades 4 to twelve have been bullied, and 23% of college goers have been bullied in recent months. The #HatNotHate campaign is here to make a stand.
I make blue hats for those that are too scared to be who they want to be' Crystal Doedtman, blue hat maker
Standing up to bullying
Each year the #HatNotHate team rallies adult and student makers to knit, crochet or loom beautiful handmade blue hats as a powerful declaration of unity against bullying. The blue hat carries a powerful message to anyone affected by bullying: you're not alone.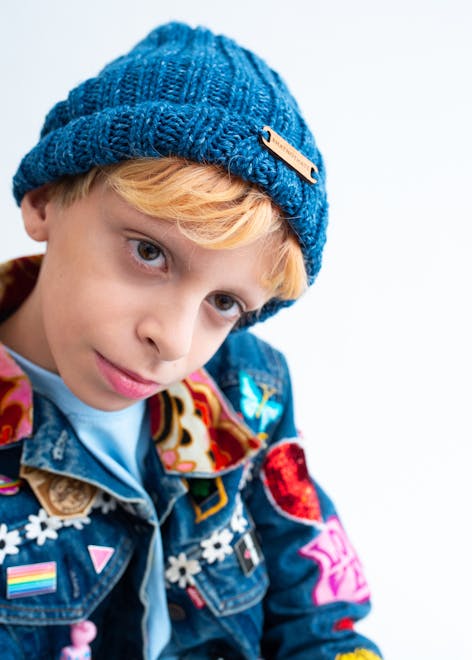 When I put on my blue hat I feel like I'm showing these kids and young adults that they're not alone' Mariah Reeves, blue hat maker
Every single hat has the power to make a difference
Tens of thousands of hats are made each year by the #HatNotHate community. They're then distributed by the #HatNotHate team to be worn in schools across the county.
Our goal is to rally consumers to knit or crochet blue hats, share them on social media with #HatNotHate and wear them proudly to build awareness and help support the efforts to stop bullying.' HatNotHate Campaign
This year their goal is to make 100,000 hats and are calling out for makers to join the movement! Are you in?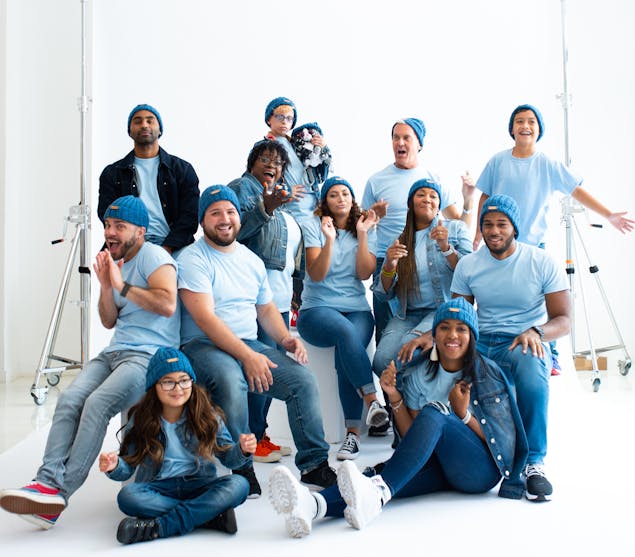 Join the community!
Whether you're a beginner maker or a seasoned pro, everyone can get involved! Explore the Hat Pattern Lookbook for ideas and take your pick from easy beginner hat patterns to advanced designs! Feeling creative? Why not design your own?
Explore the #HatNotHate 2021 Hat Pattern Lookbook
Once you've completed your hat, send it in the mail to:
#HatNotHate
Lion Brand Yarn Co.
140 Kero Road
Carlstadt NJ 07072
Deadline: End of August
Don't forget to use the hashtag #HatNotHate to help spread the word on social media!
Discover More About Blue Yarns
More ways to craft for a good cause