What is life without color? Bland, sad, and a little bit dreary. So, we say, never shy away from colorful yarns, because color and life go hand-in-hand. If you're lacking pinks, blues, purples, and rainbow hues in your stash then you're in luck because we're here to brighten up your day! It's no secret that we're mega fans of competitions, so we're offering you the chance to design your very own Paintbox Simply DK color pack and win it all! Paintbox Yarns are well-known for their amazing range of yarns that come in every color you could imagine. What Willy Wonka did for chocolate, Paintbox Yarns do for yarn colors.
The prize
The winner of the competition will have their color pack made and sold on LoveCrochet and LoveKnitting. Yes, that's right, your own perfect blend of colors packaged in a wonderful bundle! Plus, you'll win the very color pack you've designed, worth $100!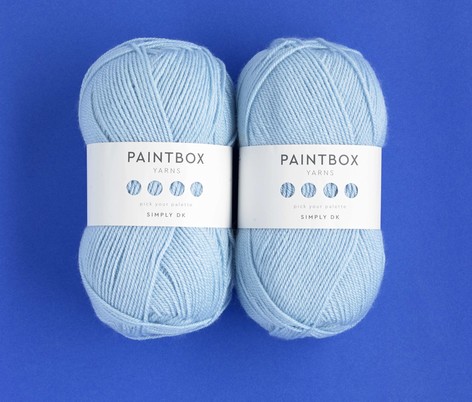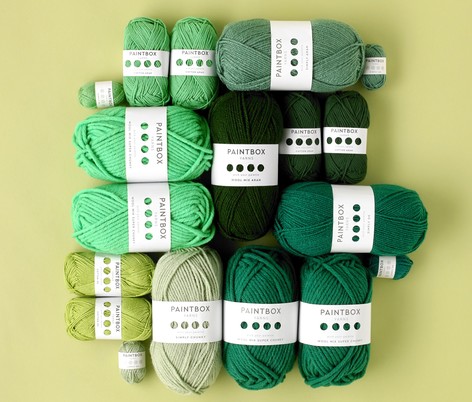 What do I have to do to enter?
To win the awesome prize, we're asking you to design your own color pack of Paintbox Yarns and share your creation with us. It's all about letting your creativity run free!
Here's a few simple must-knows:
Your color pack must contain 10 shades
You can enter via Instagram or our website as many times as you like!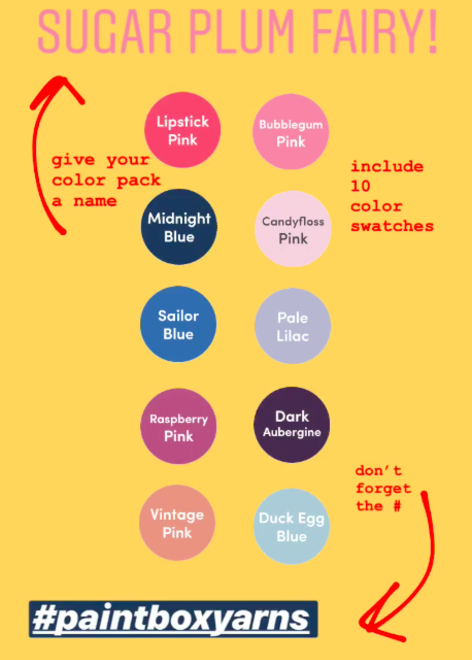 Enter on Instagram:
Head to Instagram and follow @paintboxyarns
Once you're on Instagram, start an Insta story. Go to GIF stickers and, simply type 'Paintboxyarns' into the search bar and our adorable colored stickers will appear.
Pick 10 colors for your color pack, drag and drop them into your Insta story, designing your color pack as you go!
In your story include #Paintboxyarns and the name of your color pack, for example, an all purple collection could be called 'The violet femme'!
You're ready to share your story! Share with 'Your Story' AND then directly to us @paintboxyarns
Enter on the website:
Head on over to LoveKnitting and log into your account. If you don't have one, you can join by clicking 'Join/ Sign up' in the top right hand corner of the page.
Once you're all logged in/ signed up, create a collection to get started. If you're not sure how to do this, check out our Create Collections post, which will tell you everything you need to know!
When you're creating your collection, use the hashtag #paintboxyarns in your collection name followed by the amazing title for your color pack, for example: '#paintboxyarns Somewhere Over the Rainbow'.
Make your way to the Painbox Simply DK page on our website and start adding your 10 chosen shades into your collection. This will become your fabulous color pack! And that's it, your color pack is finito!
Enter before the 25th February
The competition runs until the 25th of February 2019. We'll be working with our awesome flock of influencers on the judging of this comp, so make sure to let your creativity shine through. Once all the entries are in, our influencers will hop to it to pick their favorite.
And that's all there is folks! So get over to @paintboxyarns on Instagram or check out Paintbox Yarns on the LoveKnitting website, and get creating to win this color-rific prize!