Debbie Bliss Colorful Kids collection
Published on

November 14, 2018
By

Meg
2

min read
Debbie Bliss is known for her patterns that manage to walk the line between elegance and contemporary, effortless style. With soft shades that have a sweet delicateness, blended with richer shades, it's easy to fall for everything Debbie Bliss gives the knitting world.
Drop everything (except maybe not your needles) Debbie Bliss is back with a new collection for kids, and she hasn't held back on color or playfulness. The Colorful Kids collection is all about nostalgia. When we think back to childhood, the memories are filtered through a lens of color, joy, and warmth and these are the qualities that encapsulate the collection.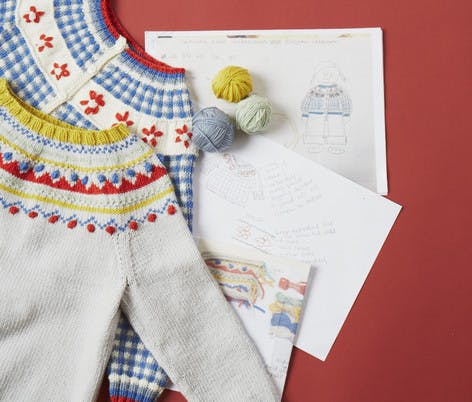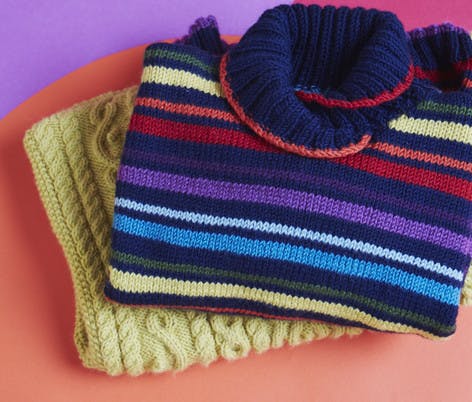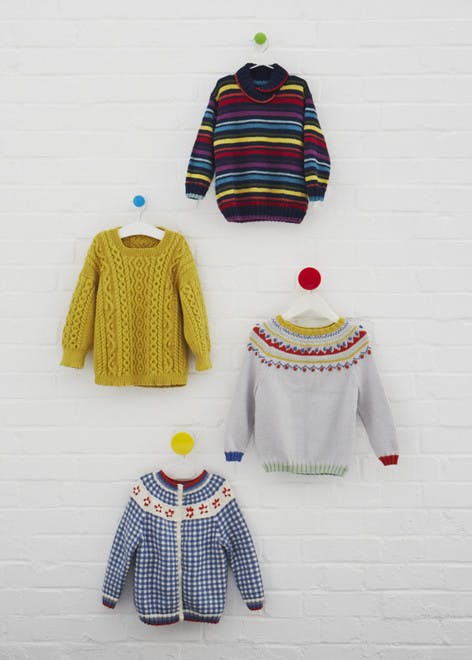 I decided to break away from my usual soft classic shades for this collection to make a range that was really bright, playful and, just fun! This collection is all about dressing our children in clothing that makes them happy, so they can go off into the world and live their best days."
Lulu Set
When Debbie designed the Lulu Set, she imagined young adventurers exploring the woods, curiously inspecting bugs and leaves in their gardens, and making new dog and cat friends around town. Keep those curious minds alive (and warm) with this hat, sweater, and wrist warmers!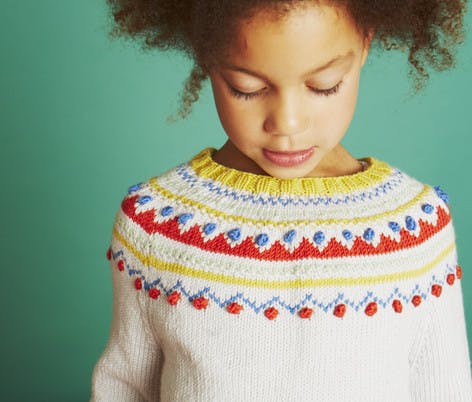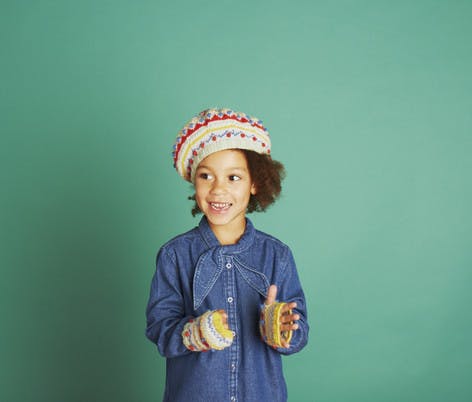 Jojo Sweater and Scarf
Life is far more fun in pattern and color, and the Jojo Sweater and Scarf has both. An explosion of stripes in bright and happy colors is what Jojo is all about. Knit the scarf and sweater in matching colors, or break the mold and clash them in your favorite Debbie Bliss Baby Cashmerino tones. No little explorer's outfit is complete without this fun set!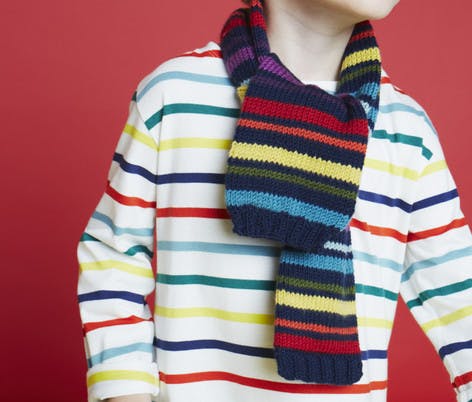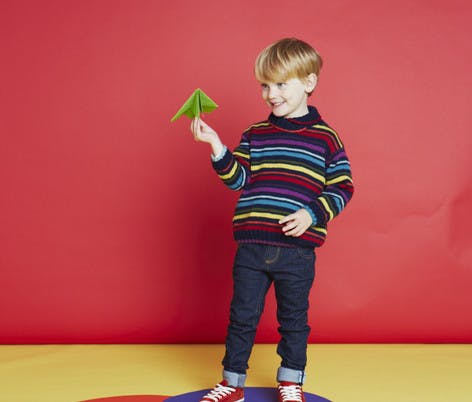 Nora cardigan
What is life without a great cardigan? And life without the Nora cardigan, well, let's just not go there. This sweet cardigan with beautiful colorwork and embroidered flower accents will become a firm favorite. Knitted in perfectly soft Debbie Bliss Baby Cashmerino makes this cardigan one that can be worn all year long.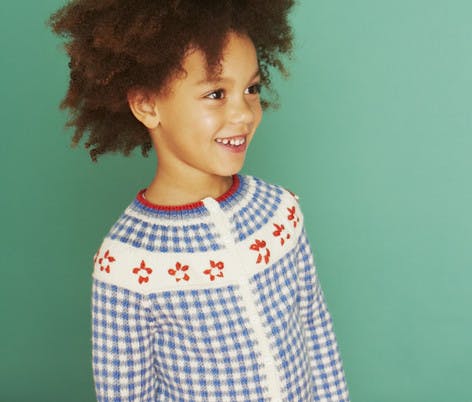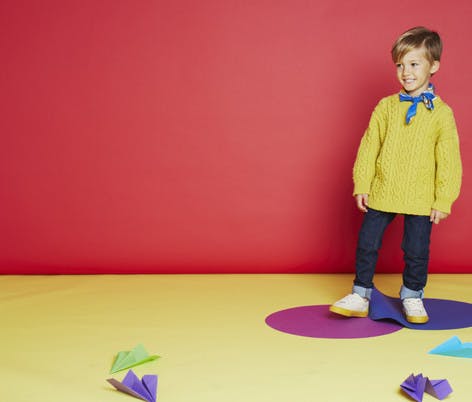 Ethan Sweater
For the young explorer who needs a sweater to last and last, the Ethan Sweater couldn't be more perfect. A cable-knit sweater that is not shy of announcing its texture, the Ethan will be the companion to all of the escapades your little ones go on.
Whether you're venturing into the nearby woodlands for a picnic, or getting out and around the town in your Sunday best, this collection has everything the budding explorer needs. Vintage style accessories and adorable cable knit sweaters; you'll love dressing up your little adventurers in Debbie's bright and happy collection.