8 of the most delicious cheesecake recipes
Published on

June 6, 2022
2

min read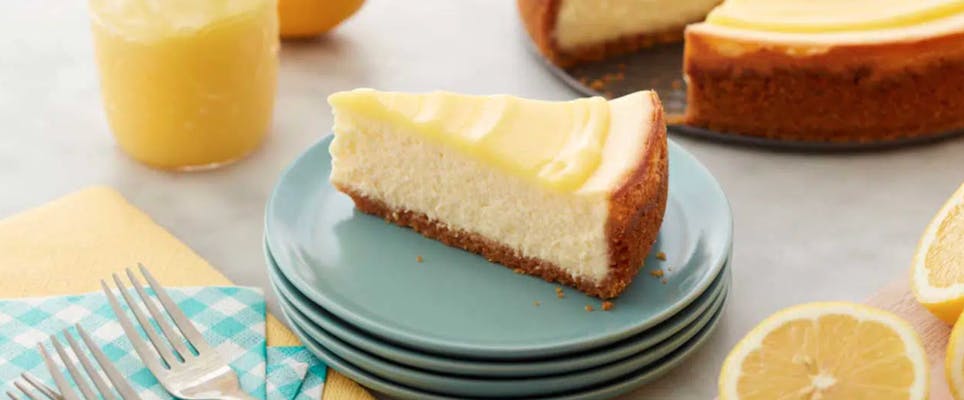 Rich, creamy and totally decadent, there's nothing better than a delicious cheesecake! Whether they're baked or chilled, cheesecakes are the ideal make for a dinner party dessert or even an alternative birthday cake. Find the perfect cheesecake recipe with our roundup of the best ever cheesecake recipes! 
Shop cheesecake making supplies
If you're searching for a cheesecake recipe that you can make your own, this super simple one is ideal. Not only is it easy to whip up, it's also a great base for customizing with your favorite flavors and toppings. Once you've got the hang of it, you'll be making this cheesecake for parties and events for years to come!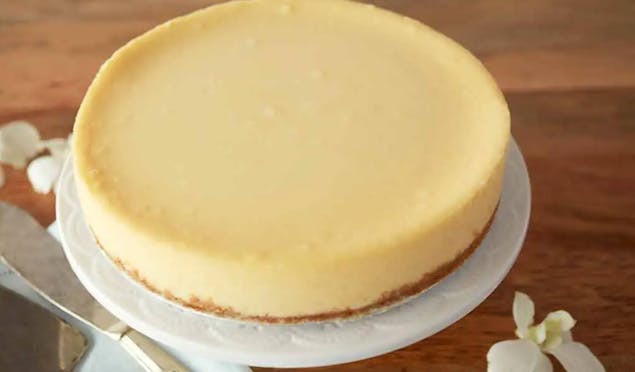 This cheesecake looks so impressive that it could easily replace the birthday cake at your next party! The cheesecake is flavored with a tangy combo of lemon and raspberries, and finished with contrasting sprinkles of lemon zest and freeze-dried raspberries. With scrumptious swirls of cream and raspberries on top, this is a masterpiece of a cheesecake!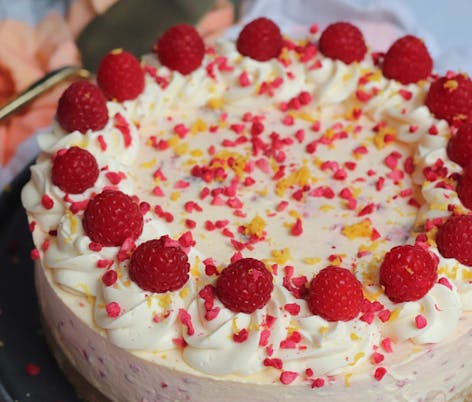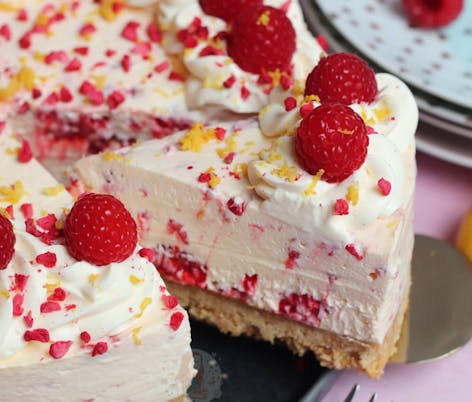 There are lots of different types of cheesecake, but lemon has to be one of the most classic cheesecake flavors. The sharpness of the lemon cuts through the sweet, soft cheesecake in this simple recipe, topped with homemade lemon curd for added zest!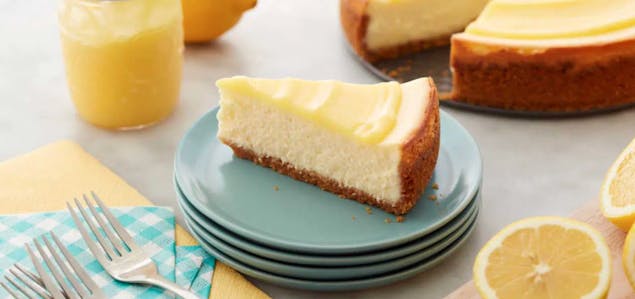 This is one for all the chocoholics out there! This cheesecake is packed full of chocolatey goodness from the chocolate crumb base to the filling and the chocolate ganache drizzle!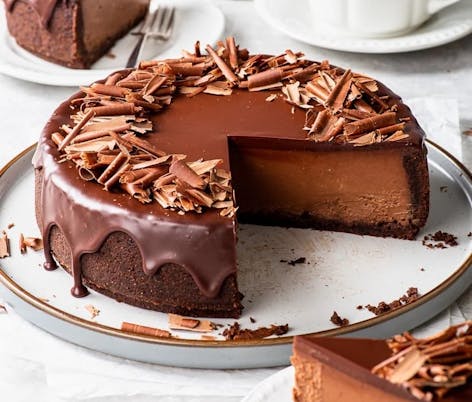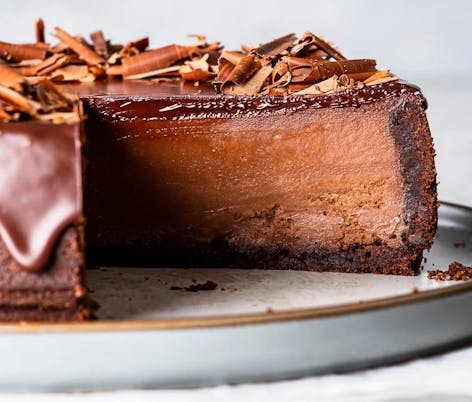 Forget pumpkin pie, this pumpkin cheesecake is guaranteed to be the star of the show next Thanksgiving! Topped with whipped cream and a sticky caramel pecan sauce, this cheesecake will make the perfect addition to any fall dessert table!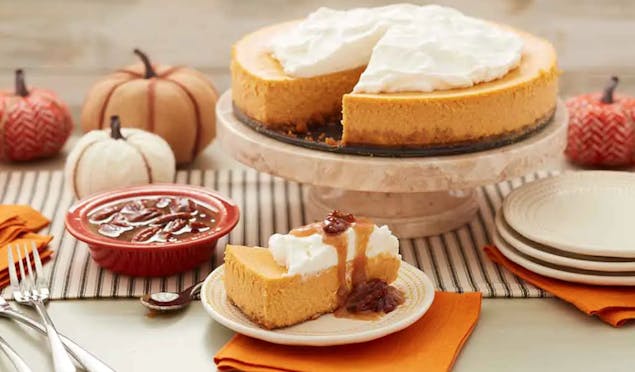 This Baileys cheesecake is definitely one for the grown-ups! The topping is flavored with boozy Irish cream liqueur and topped with swirls of cream and chocolate drizzle.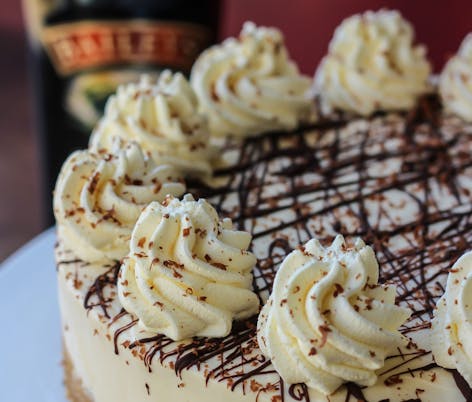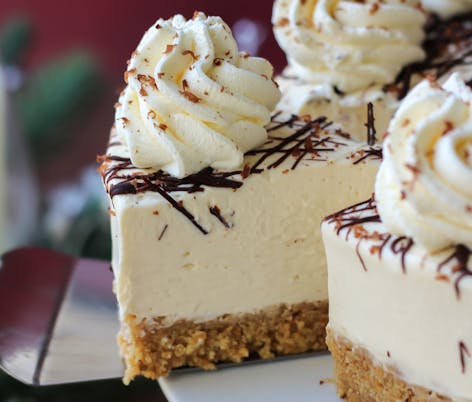 Calling all coffee lovers! Give your morning an extra caffeine hit with this gorgeous cappuccino flavored cheesecake! Finished with a sprinkling of cocoa powder and either chocolate shavings or coffee beans, this is a cheesecake that looks as good as it tastes!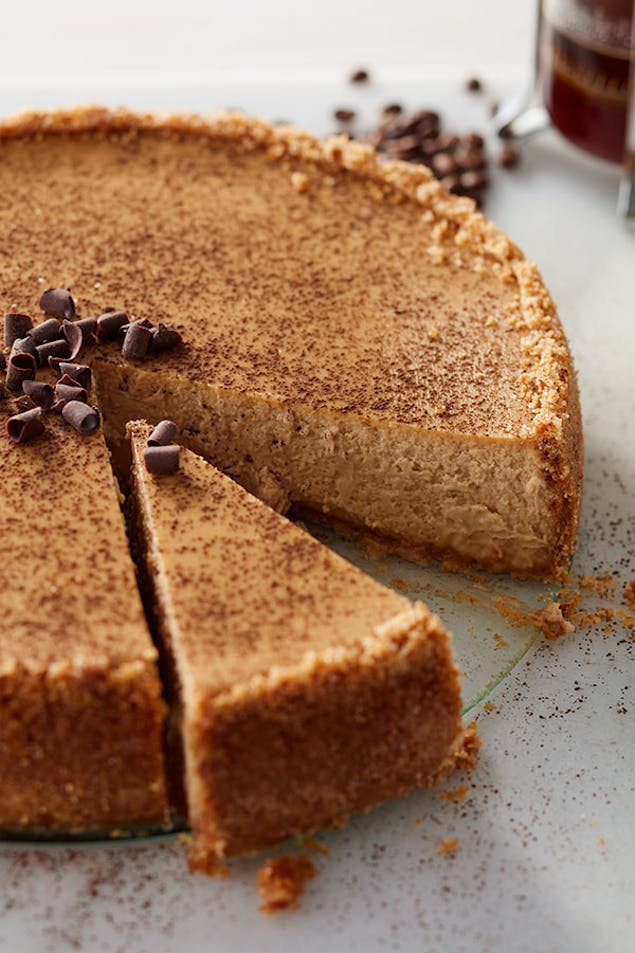 It might not be a traditional cheesecake, but this fun twist on a classic brownie is just as delicious! Combine swirls of cheesecake into brownie batter to create these moist morsels. Make sure to grab one fresh out the oven, as these aren't likely to stick around for long!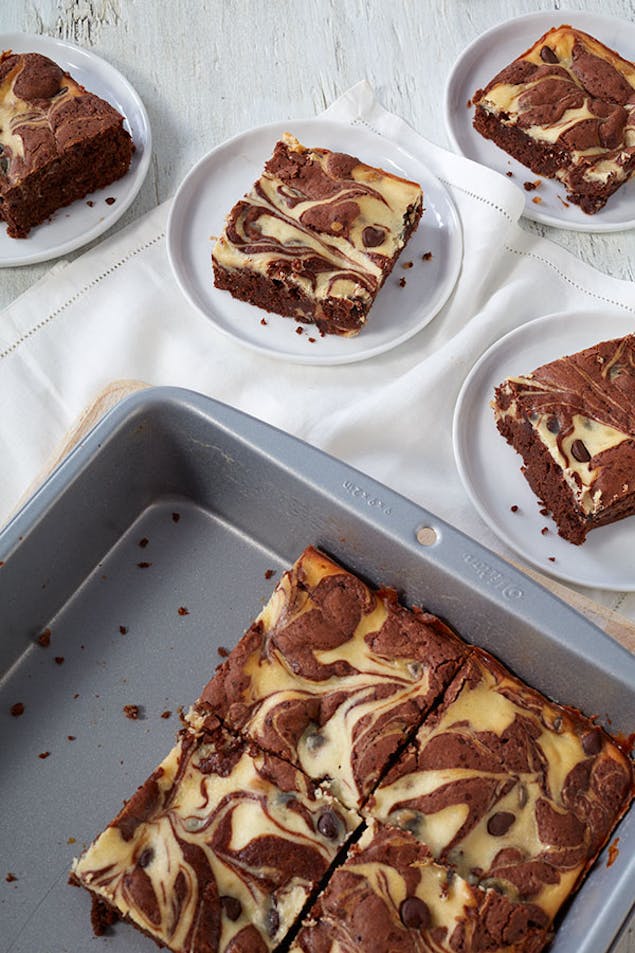 More amazing baking inspiration