Introducing Button Bay from The Yarn Collective
Published on

May 1, 2019
By

Merion
3

min read
Think hiking adventures, first love and a storm approaching...
Wes Anderson's poignant movie Moonrise Kingdom is the story of two 12 year olds who fall in love and run away. It is 1965, on Penzance Island, a coastal town in New England. What ensues is a heady concoction of warmth, whimsy and innocence, with laugh out loud moments throughout, and the inspiration for a glorious new collection from The Yarn Collective.
Designers Irina Anikeeva, Andrea Rangel, Sachiko Burgin and Kiyomi Burgin have created an eclectic collection of knits that capture the innocence, charm and utility of this delightful movie.
Knit sideways and shot through with stitch features, Agatha captures the quirkiness of Moonrise Kingdom in its playful pastels and icord edging.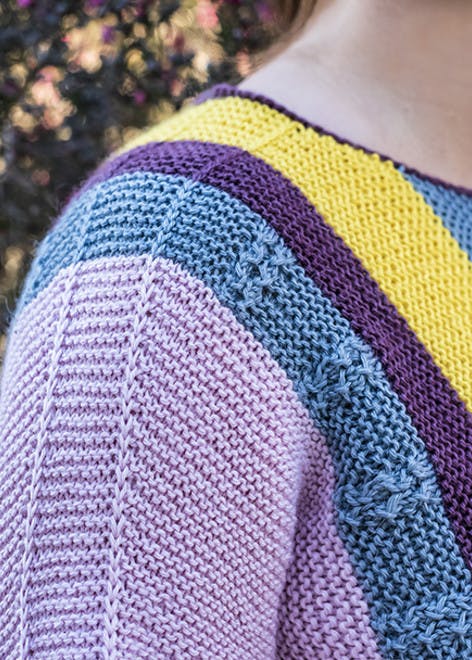 We're in love, we just wanna be together...what's wrong with that?"
Scouting and survival skills are key themes in Moonrise Kingdom, and Sachiko Burgin's designs for the collection are peppered with references. Fo Fir and Big Timber are ski shaped hats that are designed to keep you really cozy, with their cables and folded brims in the super warm Hudson Worsted blend of merino wool and yak.
The scout insignia provides geometric shapes that are satisfying to knit, and are the prompt behind these cool Merit Socks. Switch up the colors and have fun with the motifs, heels and cuffs in supersoft Fleurville 4ply.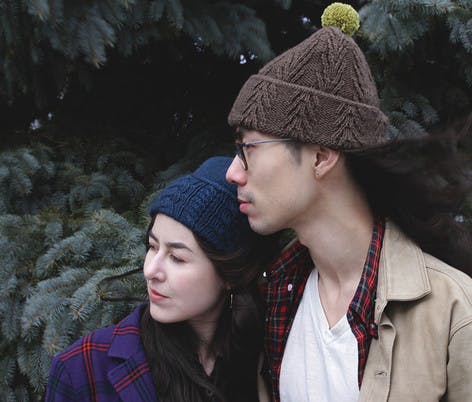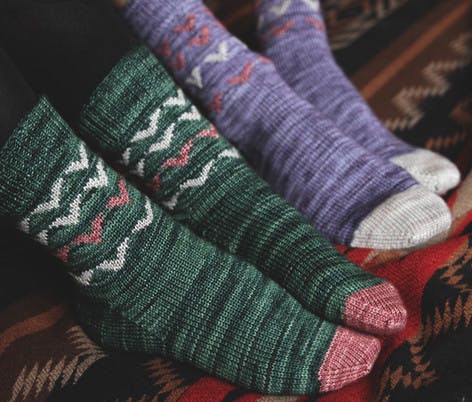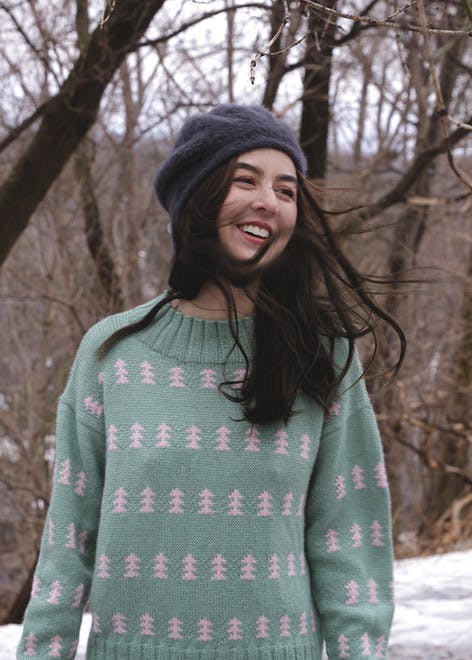 We love the innocence and whimsy of Sachiko's garment piece for the collection, the Trium Sweater. A quirky pastel version of a festive ugly sweater, this pattern is full of drape and fun, shot through with intarsia trees for a playful knit. Knit in the round from the bottom up, the pastels make this a kooky play on the outdoors theme in Moonrise Kingdom.
Being comfortable and warm when you're exploring is very important to Andrea Rangel, and we just love this sumptuously soft, cozy cardigan with brioche collar. Soft enough to be worn next to the skin, this cropped jacket is the perfect grab-and-go for any adventure. Let the longer length sleeves curl around your fingertips for extra warmth, or turn them up and maximize the contrast colors.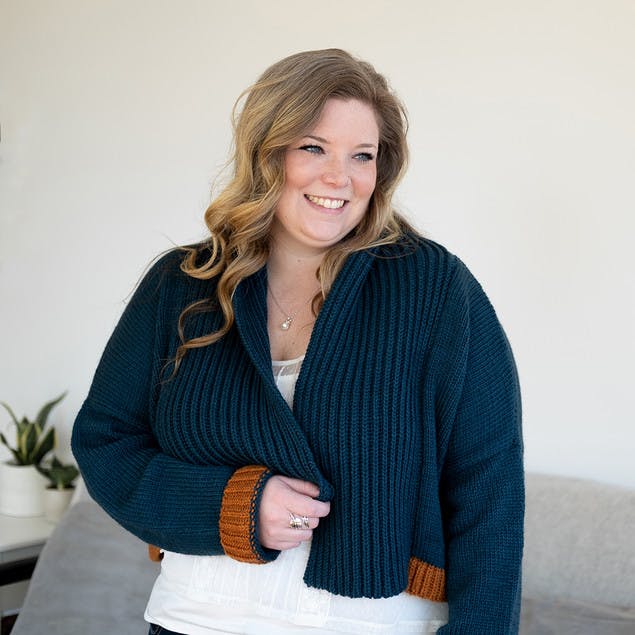 Utility and practicality are two powerful qualities that scouts need - and knitwear can be both of those! Honesty Rock is a square shawl that was designed with multipurpose qualities in mind - you can wear it like a neckerchief, wrap something precious in it - or as a last resort, make it a picnic blanket! Cleverly crafted around a central square, it has a friendly garter stitch border to stop any pesky curling edges.
Kiyomi has always been intrigued by Wedge caps, and how they are made. She has worked the turn-up with a clever use of short rows, and these cozy bobble hats will keep your ears warm if you're outdoors practicing your survival skills!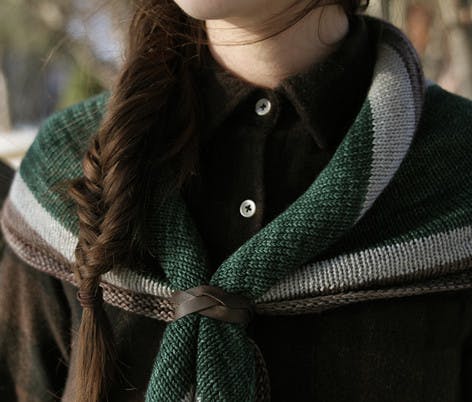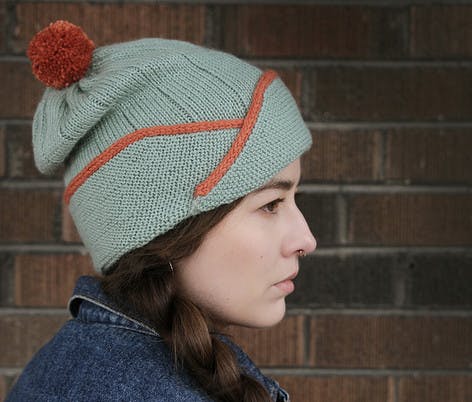 Kiyomi's third design for Button Bay is the Stone Coves cardigan, capturing retro elements of the 60s, with vintage styled buttons and striped, corrugated rib detail on cuffs, hem, pocket tops and collar. The inspiration for this cool cardi came from Kiyomi's love of Canada's woollen blankets, owned by every household and taken on outdoor expeditions, picnics and camping trips. The classic stripe of these vintage blankets comes through beautifully in the Stone Coves cardigan.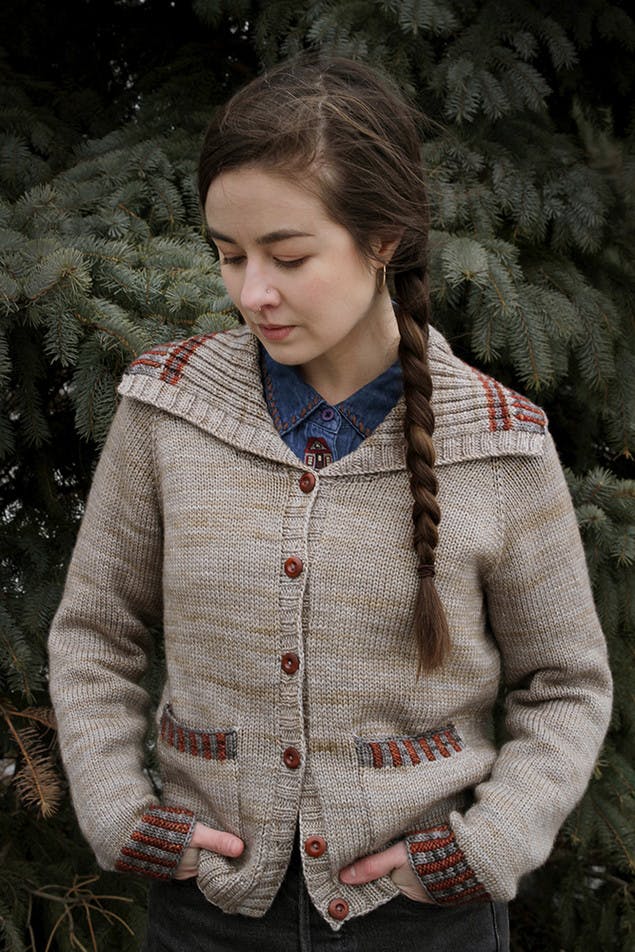 The Yarn Collective Yarns
The Yarn Collective's luxurious, hand-dyed yarns are curated by designers who love yarn. The colors are a dream, whether tonal or semi-solid and make the most of each fiber's qualities whether sumptuous merino, super warm yak or gorgeously rich silk. The Collective extends in many ways as the designers not only support each other, they support the community too. A percentage of The Yarn Collective profits goes directly to Women for Women International.