21 amazing fall crafts for kids
Published on

October 25, 2021
6

min read
As the leaves change from vibrant green to fiery orange, red and brown; gather your little people, make a hot chocolate and dip into your craft supplies. We've rounded up 21 of our favorite fall craft ideas for kids. There's something for everyone!
1. Paper pumpkins
These adorable little DIY paper pumpkins are just gourd-ous! Perfect for a weekend crafternoon of making with little ones. Gather twigs for the pumpkin stalks together, let them do the folding and you can add the finishing touches with a glue gun. All you need is a few simple paper craft supplies to make a whole mini DIY pumpkin patch that you can display around your home this fall!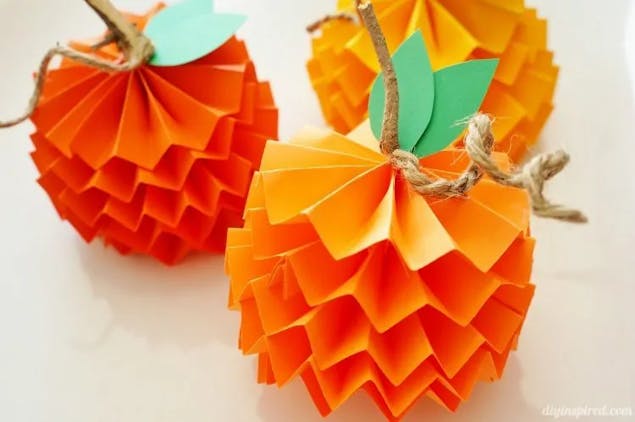 2. DIY slime
This easy DIY unicorn slime can be whipped up in no time! Make with your little one or give as a special Halloween gift. This oozy rainbow slime will provide hours of fun, just follow these simple instructions and make your own batch. Fancy a Halloween slime edition? Customize with pumpkin shades, monster greens or vampire black with a lashing of glitter for a spooky edition!
3. Pinecone hedgehogs
There's nothing like getting crafty with mother nature! These adorable DIY pinecone hedgehogs make such a fun fall craft for kids. With pinecone bodies and cute felt faces, you can make a whole family of critters. Skip the foraging and get straight to making with these lovely pinecones which can to be delivered straight to your door!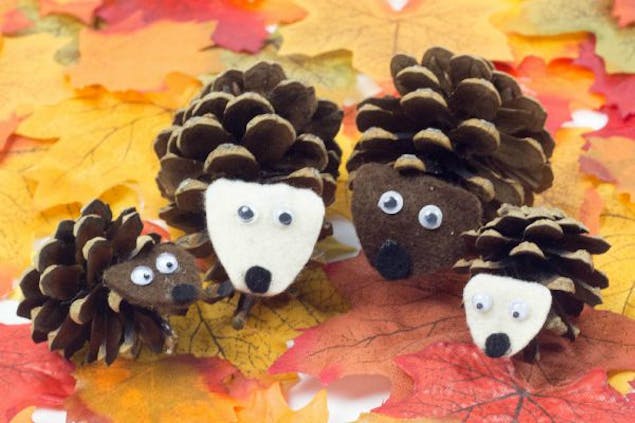 4. Crochet autumn leaves
Great for older kids, these pretty autumn leaves are easy once you know how! Use up scraps in your stash and make a whole forest floor of autumn leaves. String up as a garland, combine to make a fall wreath or sprinkle across your dining room table.
5. Easy peasy crochet pumpkin
This super cute and extra tiny pumpkin is so easy to crochet. Plus, we've made a video tutorial so they can watch time and time again as they learn. Once you've made a few (or if you've got a tag team of kids making them!), they'll look lovely stitched onto a kid's sweater, hat or scarf for fall strolls!
6. Ghostly pom pom garland
This spooky pom pom garland by Christine Leech is a real scream! Pom poms are such a great craft for all ages, and this Halloween themed edition is the ultimate trick or treat! Kids will love whipping up a whole cave of bats and spooky ghosts that can be strung up into a spooktastic garland you can display around your house. Just follow the easy steps in our free tutorial!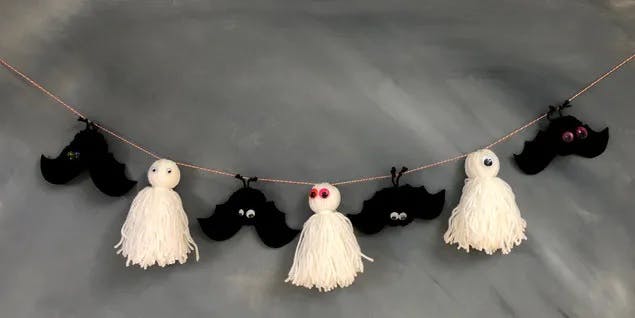 7. Paper roll foxes
These cute DIY paper roll foxes are such an easy craft for kids to make this fall. All you need is some orange and white paper, glue stick, pen and ordinary household paper toilet rolls, for a crafternoon of fun. We especially love their bushy tails!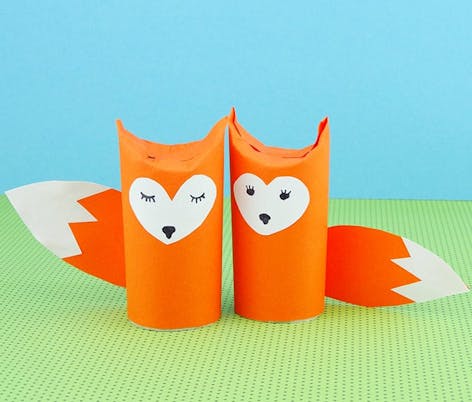 8. Easy deathly night embroidery
This free beginner embroidery pattern will give them the heebie jeebies, and not to mention hours of fun. Best for older kids who want to try embroidery, this fang-tastic design is a great way to get started. If they dare!
9. Easy paper plate scarecrow
This easy fall kids craft is ideal for a rainy day! Have your little ones rustle up a smiley scarecrow with a simple paper plate and a selection of autumn-colored card. We love the hand print cut-out tufts of straw hair for that extra cute personal touch.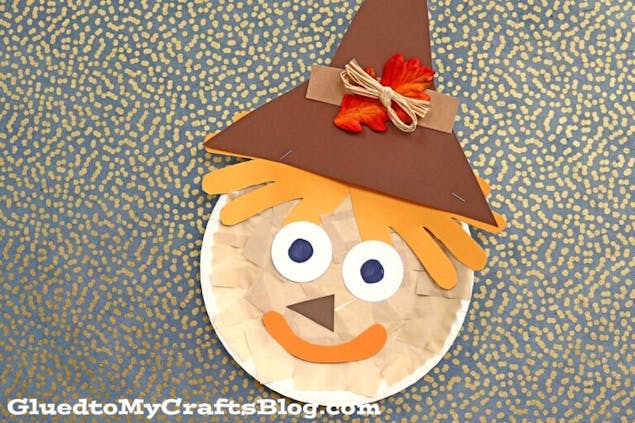 10. Amigurumi bat finger puppet
With his cute little fangs and outstretched wings this little midnight critter is a cute Halloween craft for budding crocheters! Or why not make for your youngster, along with a whole host of other characters, for hours fun this fall.
11. Fall pom pom wreath
Get the hot chocolate ready, and gather the whole family together for a cozy afternoon of pom pom making with all your fave autumnal shades of yarn. Glue together for a beautiful DIY fall wreath that will welcome everyone who comes to the door!
12. Cupcake case owls
These cupcake case owls are a hoot! If you're looking for easy fall crafts for kids, this is one for your to-make list. Great for kindergarten and nursery age children, these sweet little owls complete with big googly eyes, can be made using ordinary cupcake cases for an easy fall kids craft that will keep little hands busy.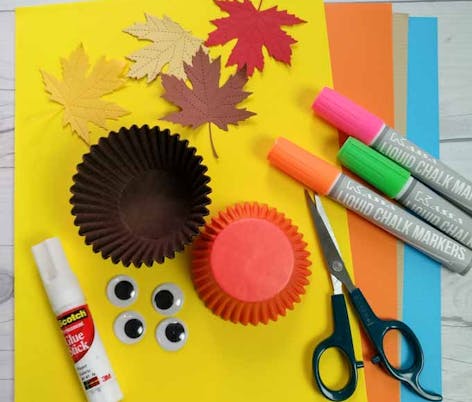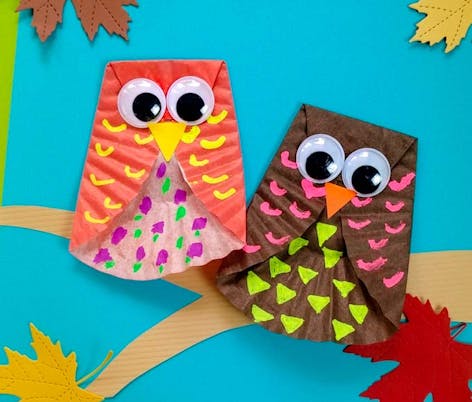 13. Squishy amigurumi bats
If they love crochet, they will adore this terrifyingly cute free crochet bat pattern! So plushy with lots of fun detail, including teenie fangs, black eyes and stitched smile. The main body is crocheted in one piece with the wings and ears sewn on afterwards, for a fun project for them to hunker down with as the evenings get longer.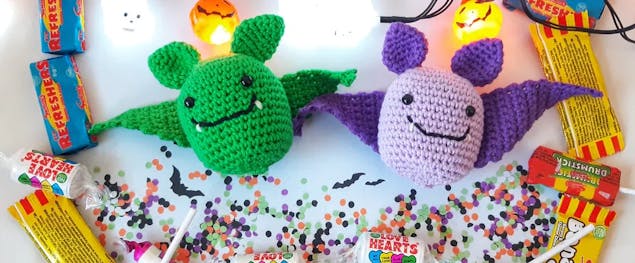 14. Popsicle stick scarecrow
This popsicle stick craft is just what the scarecrow ordered for a crisp fall day! Great for all ages, this easy kids craft can be whipped up with everyday materials from around the house for a fun harvest-themed activity.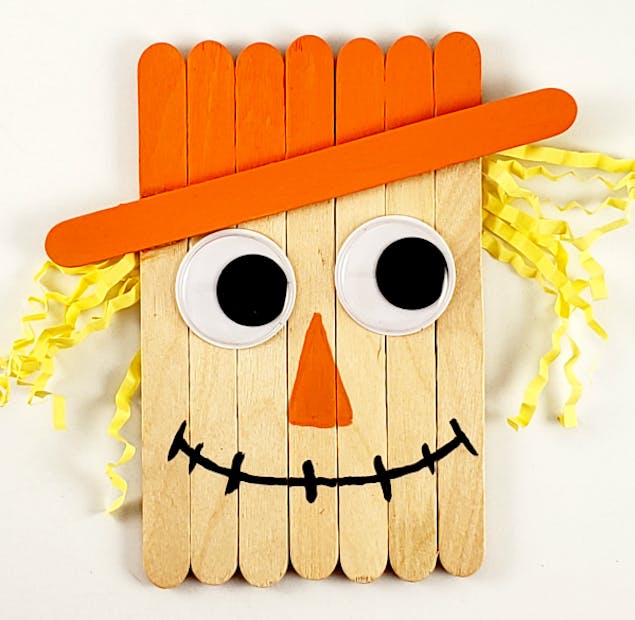 15. Acorn necklaces
Kids will love foraging for acorns in the lead up to making these wondrous woodland crafts! These acorns are painted with pastel acrylics and transformed into charming characters to be worn as DIY necklaces and charm bracelets you and the kids will love!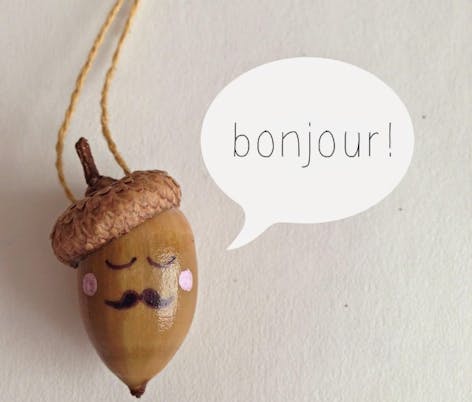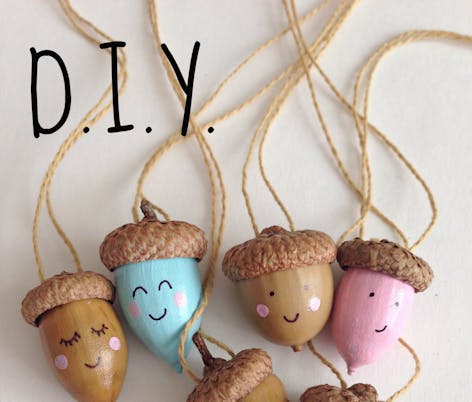 16. Spooky objects embroidery designs
Whether they want to get creative with their wardrobe or make a pretty Halloween wall hanging, these spooky-themed embroidery designs are great as a cluster or singled out as a fun embellishment. Pick from these fun free designs including creepy spider, severed hand, witches hat and bloodshot eyeball! Ideal for customising anything from jeans and jackets, to tote bags and pencil cases!
17. Handprint and footprint turkey art
This fall handprint and footprint turkey craft is not just fun for the kids but will create a personalized keepsake you'll treasure for years to come!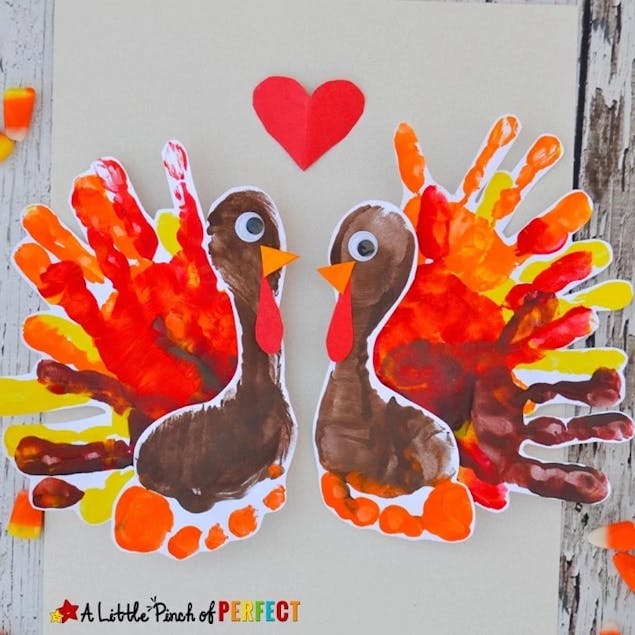 18. Beginner crochet ghost pattern
This beginner Halloween ghost pattern is a boo-tiful make for the spooky season! Easy to make and fun to prop up around the house, this free pattern is a great choice for kids this fall.
19. Autumn doodles embroidery kit
Bang on trend, this is a great starter kit for teens and pre-teens who want to dabble in embroidery. Crammed with cozy doddles they'll love stitching to life, this bundle has everything they need. A great gift idea for fall birthdays too!
20. Easy origami witches
As it approaches Halloween there's no better craft than witch craft! These easy origami witch designs are simply bewitching. Just follow the simple steps and make a whole coven of wickedly fun fall crafts for kids.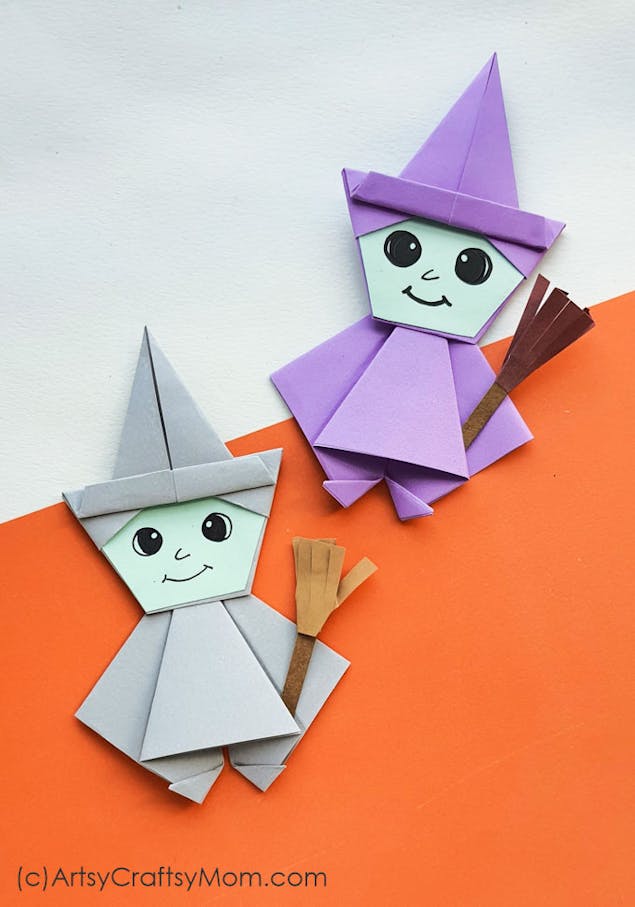 21. Bat mask pattern
If they love dressing up for Halloween they'll love making this easy bat mask with this free pattern! Easily whipped up in 1-2 hours, more time for trick or treating. Let the scares begin!
Discover more crafts to make this fall!