Are you ready for a treat? With Halloween just around the corner, it's time for a new mystery crochet-along (MCAL) adventure at the Amigurumi School of Magic!
We've combined forces with craft queens Ilaria Caliri and Irene Strange to conjure a bewitching collection of Halloween-themed crochet patterns. In your very fave Paintbox Yarns. But there's a twist! You don't know what patterns are lurking around the corner until you join the CAL. Sounds spooky right?
Once you board the magic mystery CAL, through the month of October new patterns will be unleashed every week. Talk about practical magic!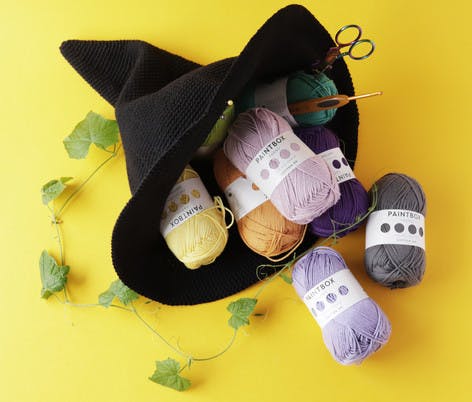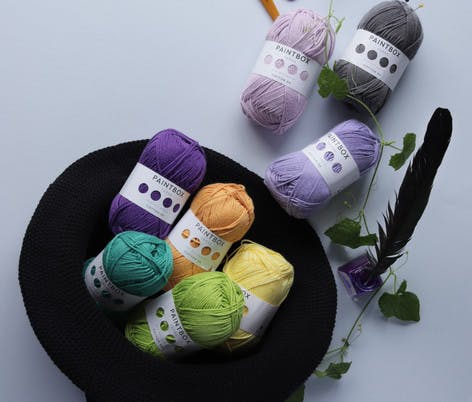 How to cast on for spell-binding crochet projects?
Sign up now by purchasing the pattern, which will magically update every week with each new mystery project, and if you're signed up to our newsletters, you'll get a reminder every time the pattern updates.
Once you've joined our coven of crafty witches and wizards, a spellbook of instructions will land in your email inbox complete with MCAL calendar, yarn list and stitch guide. You'll also get a wonderful witch and wizard hat pattern to get you in the Halloween spirit.
From then on, 5 mystery parts will be conjured once a week, during the month of October on 1st, 8th, 15th, 22nd, 29th. Each MCAL part will uncover 3 original new patterns, and fun surprises from Irene and Ilaria, all designed in Paintbox Yarns Cotton DK's trick or treat shades!
MCAL Pattern COMING 25th September!
Share your spooky creations, warts and all!
Share your MCAL creations on Face-boooo and Insta-bam with #amigurumischoolofmagic. Don't forget to tag us @lovecraftscom and @airali_gray and @irenestrange.
Time to let the magic begin!

Can't wait to get started? Feel all the heebie jeebies with these fun Halloween crafts!
These FREE crochet patterns are a real scream!