Top 10 Christmas gifts for a knitter
Published on

December 19, 2018
By

Isabel
3

min read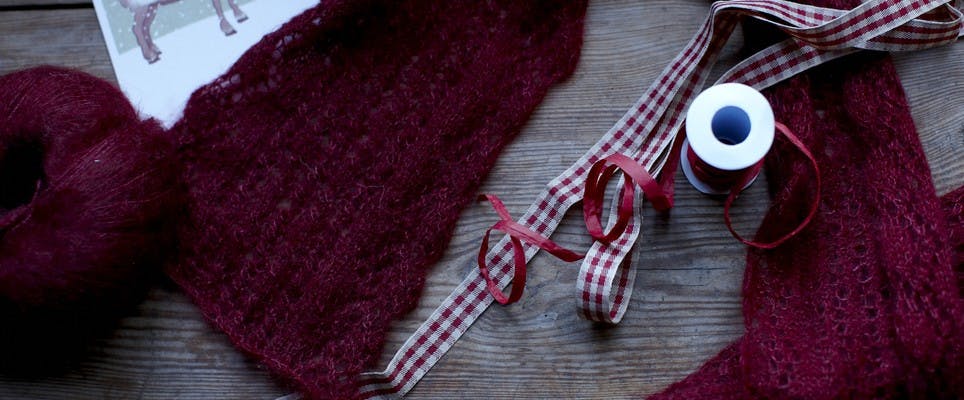 Started your Christmas list or looking for gifts for fellow knitters? We've compiled a fabulous collection of some of our favorite presents to give and knit this holiday season. 
1. Treat yourself yarns
Looking for something special for the holidays? Why not try these soft and fluffy yarns. From Willow & Lark's fizzy Plume, to indulgent Falkland Aran from Debbie Bliss, and bundles of MillaMia just waiting to be crafted into sumptuous garments, there's a yarn for every knitter this Christmas!
2. The perfect yarny Pick N Mix stocking filler
This assortment of wool and alpaca yarn balls from Baa Ram Ewe come in a delicious pick n mix of classic sweet shop tones perfect for colorful pint-size knitting and crochet projects that you (or your knitter friend) can enjoy.
3. For a touch of domestic Debbie Bliss gift this Double Rib Stitch Tea Towel 
Designed in England, this beautiful tea towel from Debbie Bliss is the perfect kitchen accessory, reminding us of buttered crumpet moments and tea time catch-ups. A charming gift for mums, grandmothers, aunts or anyone who has an affinity for handcrafted homeware.
4. For storing your stash in style
This fabulous drawstring bag from New York's Loopy Mango is perfect for knitters with an over-flowing stash or in need of a bag to keep their WIP whilst on the go. A wonderful stocking filler or partner gift to a bundle of yarn!
5. Keep cosy with Sarah Hatton's '10 Simple Projects For A Cosy Home'
6. For a project they will love knitting as much as wearing say hello to Willow & Lark's Catherine Scarf project pack
Take them on a Ramble with this wistful Winter 11 ball project pack where they can knit their very own Catherine scarf in one of their rich shades.
7. Keep cool with Wool and the Gang's Lil' Foxy Roxy Kit
Using Wool and the Gang's thick and sumptuous Crazy Sexy Wool made from 100% Peruvian wool, this kit includes needles and pattern for the knitters who craft their own street style.
8. KnitPro Comby Interchangeable Sampler Set is perfect for the experimental knitter
These interchangeable needles from KnitPro are the perfect Christmas gift for the knitter in your life wishing to explore the KnitPro range. The set includes a trio of their signature needles: Nova Metal Needles, Symfonie Wood Needles and Spectra Acrylic Needles, complete with 60cm and 80cm cables, and end caps and keys.
9. Knit Like a Latvian Knitting Kit for the experimental Knitter
Send a hint to your loved ones this Christmas and ask for this beautifully unique mittens kit! This Latvian Knitting Kit comes in a beautiful box with everything you need to knit soft and warm mittens. It's the perfect gift for the experimental knitter in your life.