Discover the colorful world of Scheepjes yarns
Published on

June 27, 2022
2

min read
Scheepjes is a Dutch yarn brand with a history as rich as its color palettes! Having recently celebrated 165 years in the yarn business, it's safe to say they know what how to create stylish, contemporary yarns that leave a lasting impression.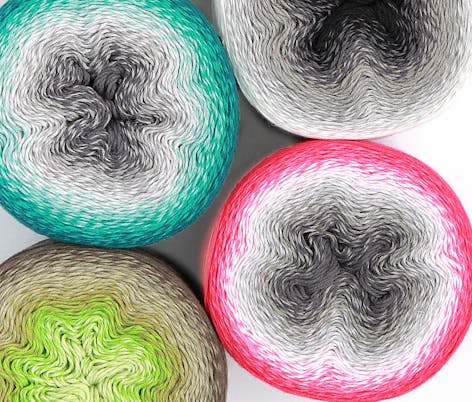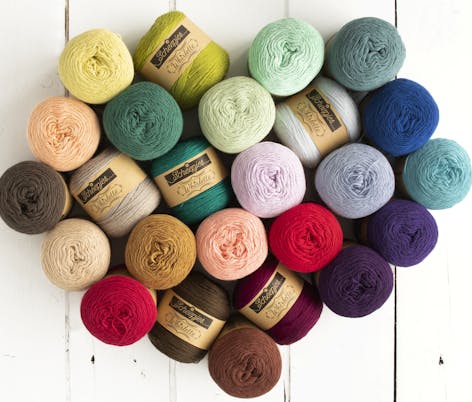 The top 10 Scheepjes yarns, loved by makers
This fabulous Dutch is fast becoming a favorite with knitters, crocheters and other yarn-crafters. Find out what yarns are getting makers talking with our roundup of the top 10 best-selling Scheepjes yarns!
Scheepjes Catona
Scheepjes Catona is a contemporary 3 ply yarn made from 100% mercerized cotton. Available in a rainbow of colors from bold brights to subtle pastels, this versatile yarn is a guaranteed new favorite!
Scheepjes Catona 25 gram
All the wonders of Scheepjes Catona in a handy 25 gram ball! Ideal for more complex patterns that require small amounts of lots of different colors.
Scheepjes Cotton 8
Cotton 8 is about to become your go-to yarn for warm weather knits! This 100% cotton yarn comes in a range of bold, uncompromizing colors and gentle pastel shades and creates gorgeous summer pieces that are sure to create some serious wardrobe envy!
Scheepjes Stone Washed
Looking for a yarn that gives you effortless cool factor? Look no further! This durable, lightweight, cotton-based yarn is perfect for creating stylish summer garments and accessories.
Scheepjes Stone Washed XL
All the contemporary coolness of Stone Washed in an aran weight yarn, perfect for creating cool oversized cardigans and jumpers and statement home textiles like blankets and throws.
Scheepjes Whirl
This yarn is a total joy to work with! In a huge range of gorgeous self-striping colorways, you can make all sorts of marvellously colorful creations with Whirl.
Scheepjes River Washed
Bring the River Washed yarn into your makes and watch them flow! With a solid color at its core surrounded by a contrasting shade, this sport weight cotton blend yarn works up beautifully.
Scheepjes Whirlette
If you're working with Scheepjes' multi-colored Whirl yarn, you can find a sold-color Whirlette to match.
Scheepjes Whirl-Fine Art 
Turn your next knitting or crochet project into a work of art with Scheepjes Whirl-Fine Art! This stunning DK weight yarn is made from a merino wool blend and features beautiful color gradients that are mesmerizing to work with.
Scheepjes Spirit
Unleash your inner animal with the ultra cool Scheepjes Spirit yarns. Named after animals that reflect the shade, you can inject the spirit of a Dragonfly or Wolf into your makes with ease.