Make your own reusable face cloths!
Published on

April 16, 2020
By

Holly Butteriss
1

min read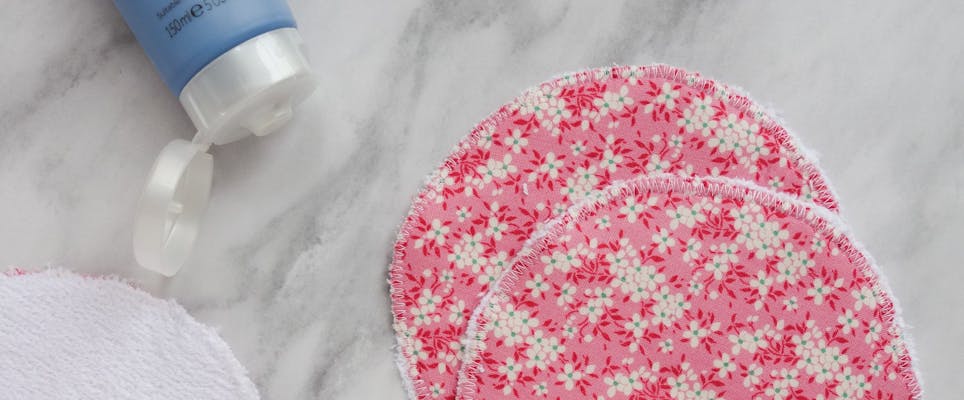 Lou is magic with fabric! From fresh modern quilts, to super cute sewing projects, Lou's makes are marvellous. If you're looking for new ways to live a more eco-friendly life, this free tutorial for stylish reusable face cloths is about to give your skin care routine a seriously sustainable upgrade!
Cute and environmentally friendly, you will love making these everyday face cloths. Quick and simple, they are also a great way to use smaller pieces of left over fabric. You will be making them for everyone you know!
Make your reusable face cloths in three different sizes with this template; pictured sizes are medium (pink) and small (yellow).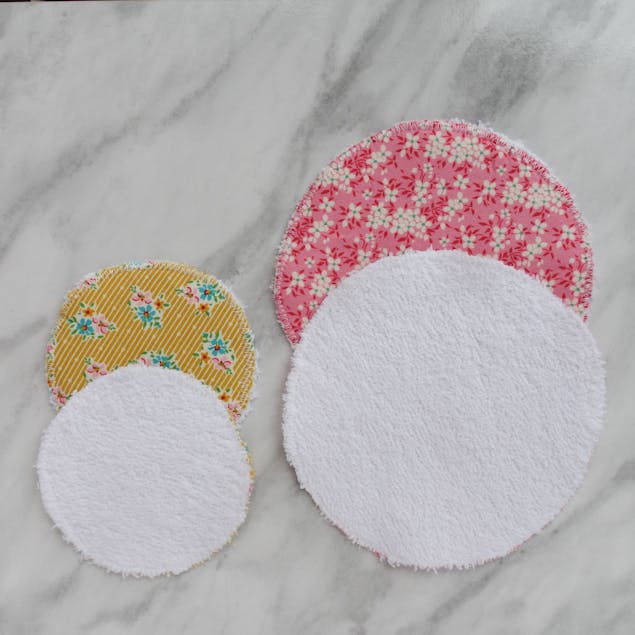 Materials
Cotton fabric

Towelling fabric

Thread

Fabric scissors

Sewing machine (optional)

Removable marker

1 Fat Eighth will make 2 large wipes or 6 medium wipes or 10 small wipes.

1 Fat Quarter will make 4 large wipes 6 medium wipes or 20 small wipes.
Trace/cut out the template for the size of the face cloth you wish to make.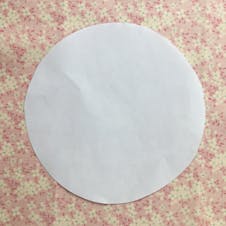 On the wrong side of your cotton and towelling fabric, trace around the template. Make sure you use a removable marker.
You will need 1 towelling and 1 cotton circle of the same size for each face cloth.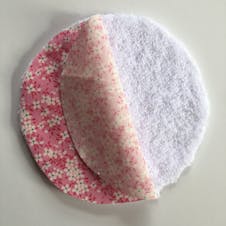 Using scissors, carefully cut out your face cloth circles.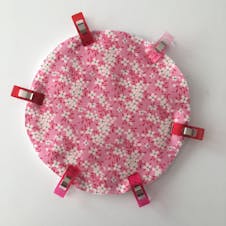 Use clips or pins secure the two layers together. Make sure that the right sides are facing out!
With a tight zig zag stitch, go all the way around each face cloth, remember to back stitch at start and finish. (I used stitch width number 5 and stitch length number 1 but take some scrap fabric and test your stitch first.)
If you have an over locker or a mock over locker stitch on your machine you can use that stitch instead if you wish.
You want to make sure that the stitch to the right lands over the edge of the fabric, enclosing the raw edges.
Pro Tip
Be careful not to pull the fabric as you sew or you may end up with very wavy edges.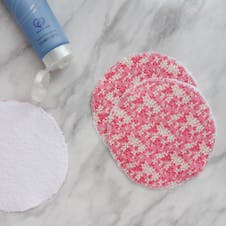 You're done! Now to make many more!!
More sewing projects to get your needles into!