How to make your own t-shirt yarn
Published on

July 1, 2021
By

Jane Gois
Skill level

beginner

Project time

1

hours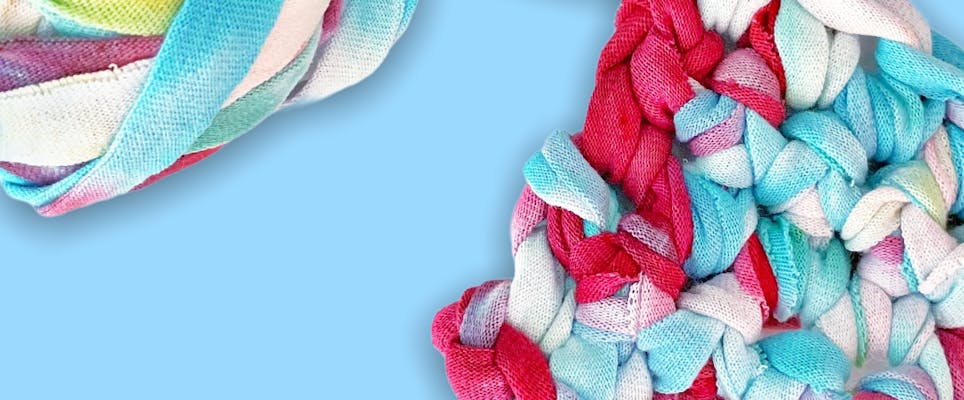 T-shirt yarn is a brilliant way to repurpose your old tees and turn them into fun crochet and knitting projects. Use the yarn to crochet home decor, kitchen accessories or, why not try your hand at macramé to create plant holders and wonderful wall hangings? Follow along with this simple step-by-step tutorial to see exactly how to make t-shirt yarn as well as inspiration for what to make with your new yarn! 
Materials
Old t-shirts from your closest or the thrift store (the bigger the better!)

Fabric scissors or rotary cutter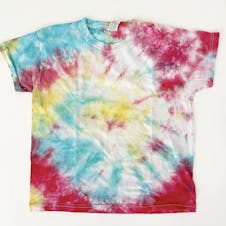 Flatten your shirt so it sits smoothly. 
Pro Tip
I had this fun tie-dye t-shirt that one of my kids outgrew and I thought it would make colorful coffee and drinks coasters this summer!
Cut away the bottom hem and just under the sleeves so you are left with a long tubular piece sewn up on both side seams.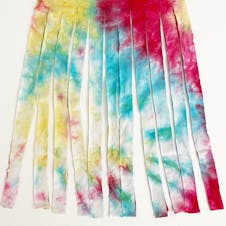 Cut the tube into strips, cutting through one side seam and leaving about a gap of an inch before you reach the second side seam.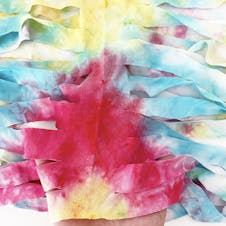 Open up the tube so that the un-cut fabric is now laying flat over your hand or on the table.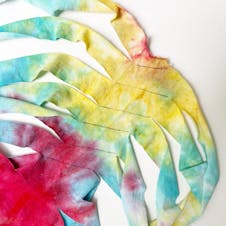 You will need to cut on the diagonal from one side to the other. The first cut you make will be from one cut strip straight into the edge of the t-shirt. Each cut after that you will cut from strip to the other.
Pro Tip
It's important you get this step right, so that you get a continuous length of yarn not individual strips.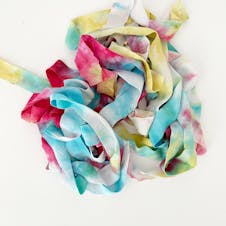 Keep cutting until you get to the end and you should have a long continuous length of t-shirt ready to be rolled into a ball.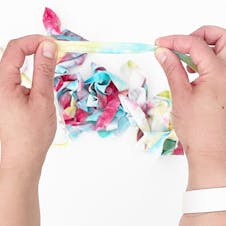 Before you roll it into a ball, if your t-shirt is quite stretchy give the entire length of yarn a gentle pull. Some t-shirt don't have much stretch in them so just leave this step out if its not stretching easily.
And there you go! Now, just roll it all up into a ball, grab your knitting needle or crochet hooks and create a project!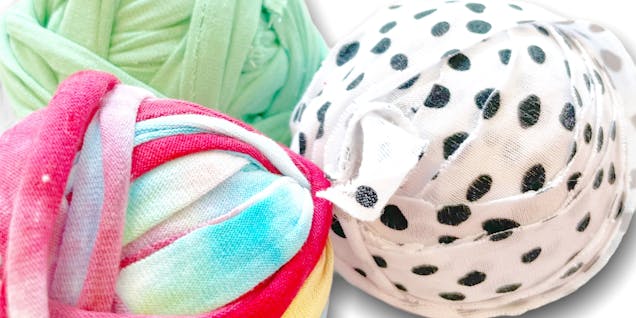 T-shirt yarn projects to make with your new yarn!