What's happening to the LoveCrafts app?
Published on

January 27, 2021
By

Yaz
2

min read
Eek! Sorry folks, we're closing the LoveCrafts app from February 12th 2021. Don't worry you can still browse all the patterns and inspo you love on the go, right here on LoveCrafts.com! Plus you can still get all the craft juice you need by downloading our LoveCrafts Crochet and LoveCrafts Knitting apps today!
Shop and save what you love
While we're saying goodbye to the LoveCrafts iOS app, you can still shop all the supplies you need for your next project online on the mobile version of our website - yippee! Yarn, thread, knitting needles, accessories, crochet hooks, craft books and kits galore! You name it, you'll find it. Plus you can still download the LoveCrafts Knitting and LoveCrafts Crochet apps where you can find and save projects, and use the super handy live pattern feature where you can add notes, doodles and photos to personalize your patterns.
We ship worldwide and with our Smiles customer service team, we'll be on hand to make sure your journey is smooth and smiley every make of the way.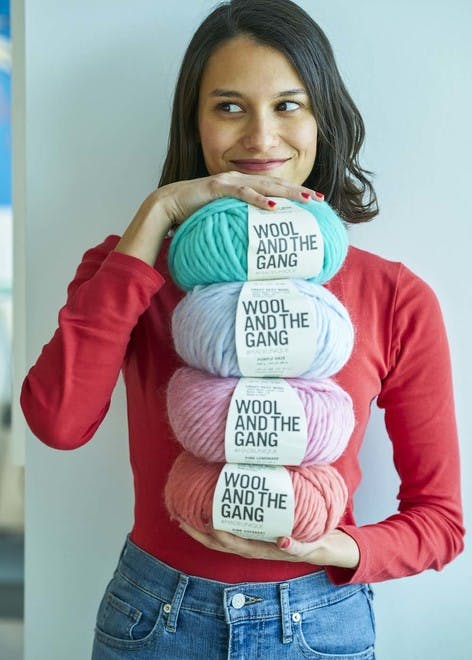 Be a thrifty maker with access to exclusive deals and irresistible promotions!
Ready to seriously save? By checking out LoveCrafts Offers you'll get access to all the same promotions and deals you loved in the app! Build up your stash, knitting needle collection, and pattern library at a fraction of the price. Woohoo!
Browse 1000s of patterns at home or on the go!
Our mobile site is perfect for browsing on the go, including 1000s of craft patterns (including lots of seriously tempting free designs) to download. We work with the best designers from across the globe to bring you knitting and crochet patterns to suit your style and budget. Want to make the perfect knitted jumper? Searching for some cozy crocheted homeware designs? Making for that special occasion? With the mobile site, and the LoveCrafts Knitting and LoveCrafts Crochet apps, you can discover the perfect pattern in our treasure trove of projects! - these could be internal links