How to crochet the puff stitch
Published on

May 10, 2021
1

min read
Puff stitch crochet produces beautiful puffs of yarn by creating several loops in a single stitch. Whether you're repeating rows to build soft bubbly material or incorporating other crochet stitches to create a stylish motif, the crochet puff stitch is a great intermediate technique to add to your repertoire. Learn how to crochet a puff stitch with this easy step-by-step tutorial!
The size of each puff will depend on how many loops you include in your stitch, as well as your tension. Practice with a swatch before diving into your project, so you can get the hang of it!
Once you learn how to crochet puff stitch you can add to pretty much any crochet project from soft squidgy baby toys to cool crochet cardigans, mesmerising mandalas and eye-popping accessories.
Learn the puff stitch step-by-step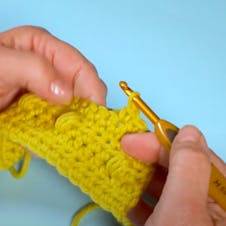 Work along your row to where you would like to make your puff stitch.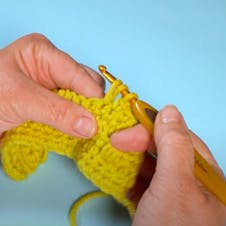 How to start your puff stitch. Yarn over hook, pop your hook into the next stitch and pull up a loop. You should have 3 loops on your hook.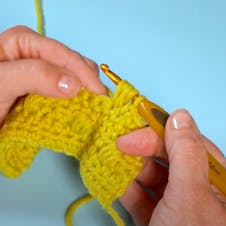 Yarn over again, pop your hook into the same stitch again and bring up another loop. So now you have 5 loops on your hook.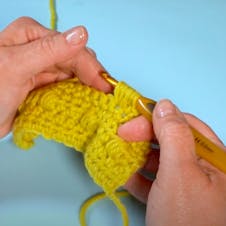 Yarn over one last time, pop your hook into the same stitch and bring up a loop so you have 7 loops on your hook in total.
Pro Tip
Depending on the size of the puff stitch, you may need to include more loops on your hook. Remember to check in with your crochet pattern - as the designer will let you know how big your puff stitch needs to be!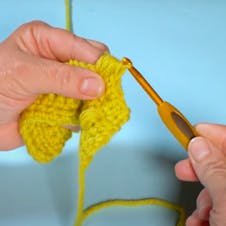 Once you've pulled up the number of loops you need for your puff stitch, yarn over and pull through ALL your stitches.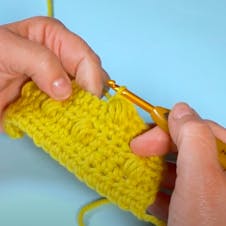 Finishing. Secure your puff stitch by crocheting a single crochet into the next stitch. Use your finger to push the gathered puff stitch loops through so they make a lovely puffy texture. And there you have it, your first puff stitch!
Continue to work along your row to where you would like to crochet your next puff stitch, and repeat steps 2-6 until you have completed your row.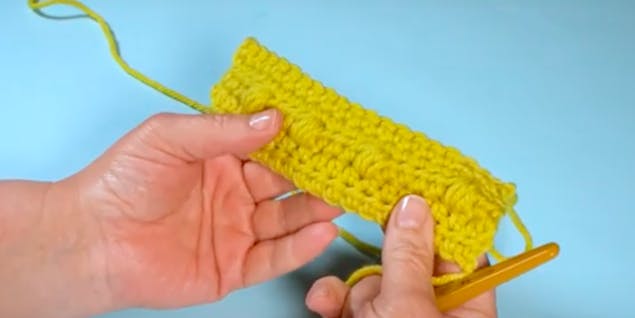 FREE pretty puff stitch patterns