Sewing our own clothes can help us escape the conforms of 'off the rack' sizes and identities. Say goodbye to a one-size-fits-all body shape, and hello to clothes that fit, feel good and promote body positivity. Emma, our resident sewing expert, with a lifelong love of sewing her own clothes (not to mention some seriously wacky halloween costumes) tells us more.
It wasn't so long ago that if you needed something to wear you'd make it yourself or find someone to do it for you. Ready-to-wear clothing for women didn't arrive until the 20th century, before that garments were either remade to follow new trends or made-to-measure. With some economic and production factors, and a spot of industrialization, all of a sudden women came in no more than five sizes. We've learned a lot since then; gender is fluid and so to is the way we choose to dress, mass-production has serious environmental consequences, and mainstream women's clothing now comes in seven sizes instead of five. Well, I don't know about you, but I think there's more than seven shapes of women.
If what we wear determines how we feel (and we all know that it does) then struggling into things that don't fit can make us feel bad about ourselves and have a serious impact on our self-esteem. Founder of Cashmerette, Jenny Rushmore has some incredibly empowering and insightful things to say about how prescriptive sizing can leave you feeling abnormal and excluded, and how it's difficult for women of any size to actually find something that fits.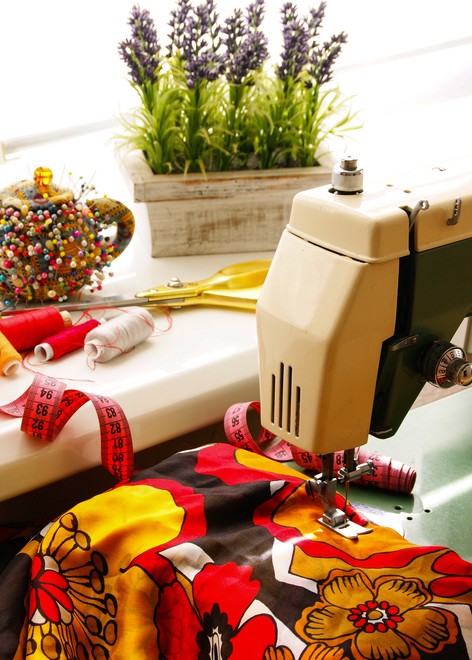 Focus on freedom of expression and positive body image" - Papercut Patterns
There is an answer though: sew your own. Making clothes that fit isn't just about being practical. It's liberating and humanizing. When your value is no longer tied to a number on a fashion retailer's tag, you can suddenly be exactly who you want to be.
Some of us may have a long body so have never worn a fitted dress or had the opportunity to feel feminine (I speak from experience), some of us may be curvy or petite or broad shouldered and ended up wearing things that we don't like, don't make us feel good and don't say anything about who we are. As the Papercut Patterns team say, sewing from scratch gives us a "focus on freedom of expression and positive body image". Tweaking a pattern to fit you and sewing clothes that fit properly is a real revelation that leaves you feeling not just good about yourself, but joyful and confident too.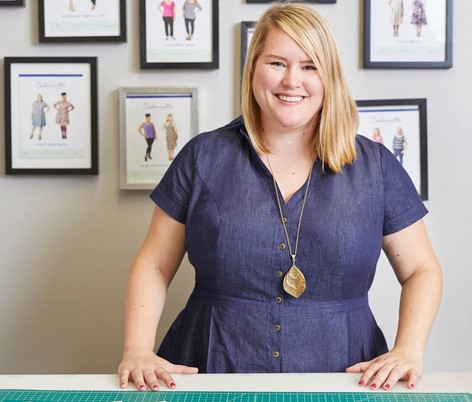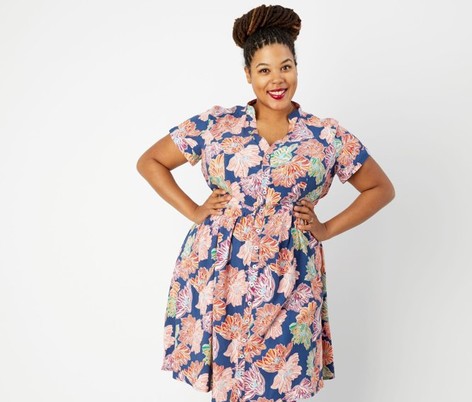 Sewing your own clothes is [...] an opportunity to express yourself exactly, rather than choosing from someone else's expressions." - Jenny Rushmore
Perfecting sewing patterns to fit your shape is not going to happen overnight. The first few attempts are often frustrating and ill fitting, but the more you do it, the better it gets. Starting out by adjusting things that you already have, can be a real eye opener. Hacking off a neckline, chopping off seams and inserting contrast panels or reshaping something with a few darts can completely change how you feel in it and get you confident with the sewing process.
So what are you waiting for? Sewing your own clothes may well be the most liberating, affirming and body positive thing you ever do.