11 fabulous flower cakes for spring
Published on

February 8, 2022
3

min read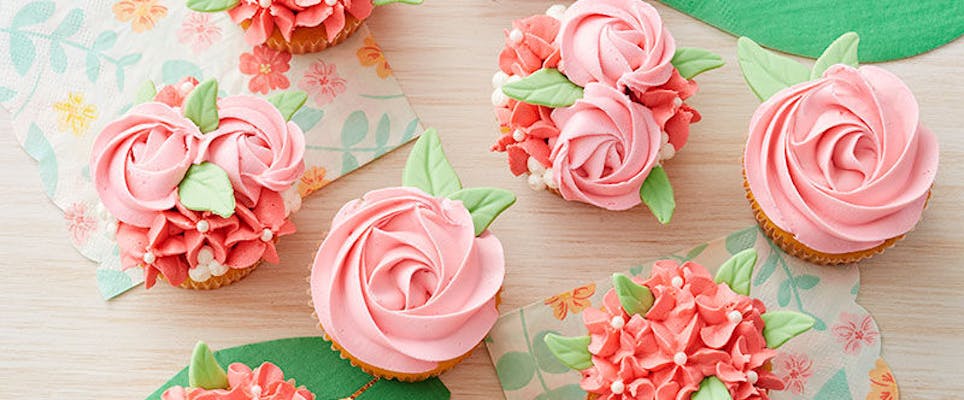 Fabulous flowers and delicious cakes make the perfect combination! Celebrate spring by popping your apron on and getting in the kitchen to bake beautiful flower cakes! From simple floral cupcakes to flower birthday cakes, we've got a bunch of fantastic flower cake ideas to inspire you.
This beautiful buttercream cake would make the perfect bake for Mother's Day or a special birthday. Jam-packed with flower power, this cake is decorated with buttercream dahlias, apple blossoms, primroses and pansies.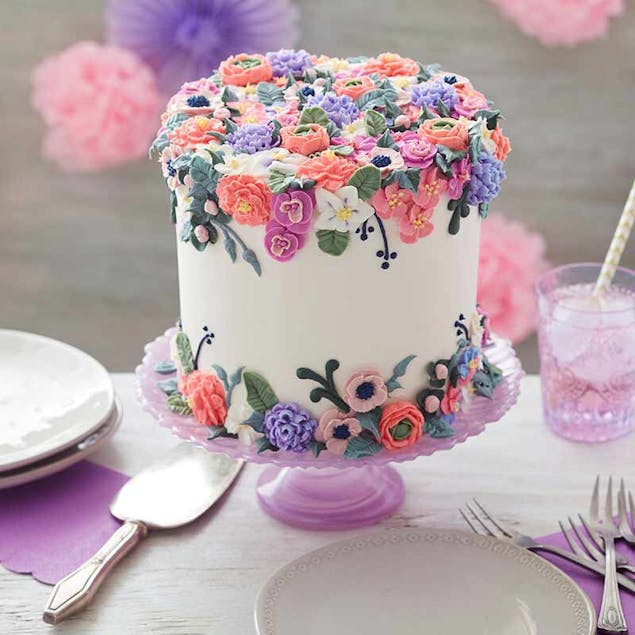 This sophisticated floral cake is guaranteed to impress! It might look intricate, but the buttercream blooms on this cake are easy to recreate with patience and a piping bag! Once you've got the hang of it, you can pipe out lots of flowers onto greaseproof paper and pop them in the freezer for a quick fix next time you're decorating!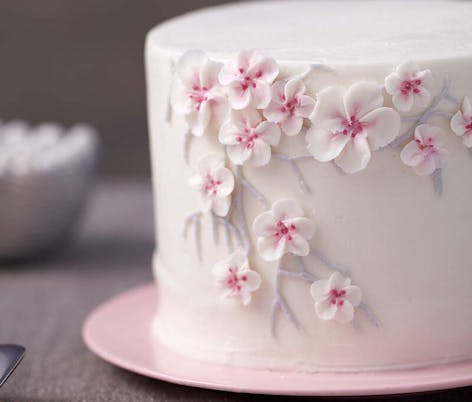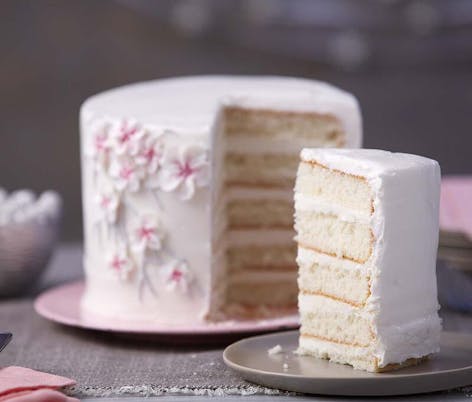 These super cute petit fours are an ideal bake for a springtime afternoon tea! Covered with Candy melts and topped with delicate little blossoms, these bite-sized cakes are sure to go down a treat.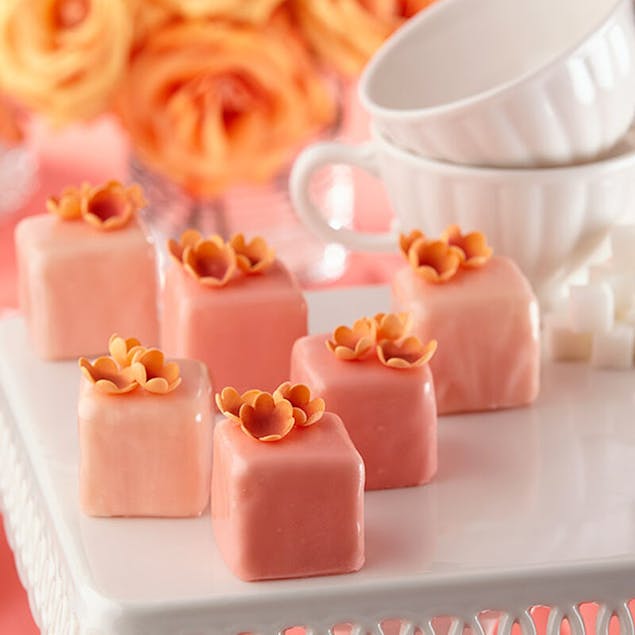 Get your decorating tools out and spend some time perfecting your fondant flowers for this showstopping cake. Smothered with delicious buttercream and topped with the most delicate little blooms, this is a celebration cake everyone will be talking about for years to come!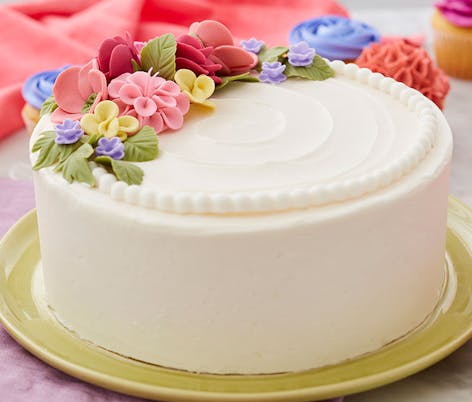 This classic cake has a real vintage vibe! The base couldn't be simpler – a square sponge covered with white buttercream – but this cake comes to life with the addition of beautiful royal icing roses!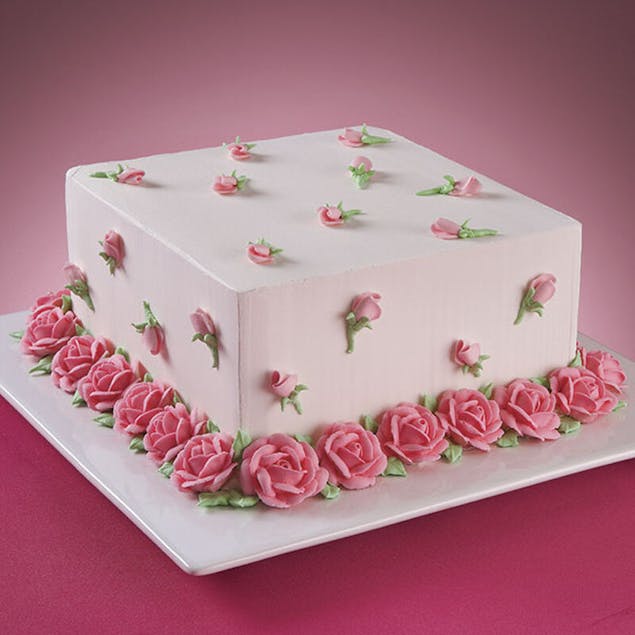 If you're looking for a more casual floral cake, these pretty little cupcakes are the answer! Perfect for spring birthdays, Mother's Day or even a baby shower – these coral cupcakes are as gorgeous as they are tasty!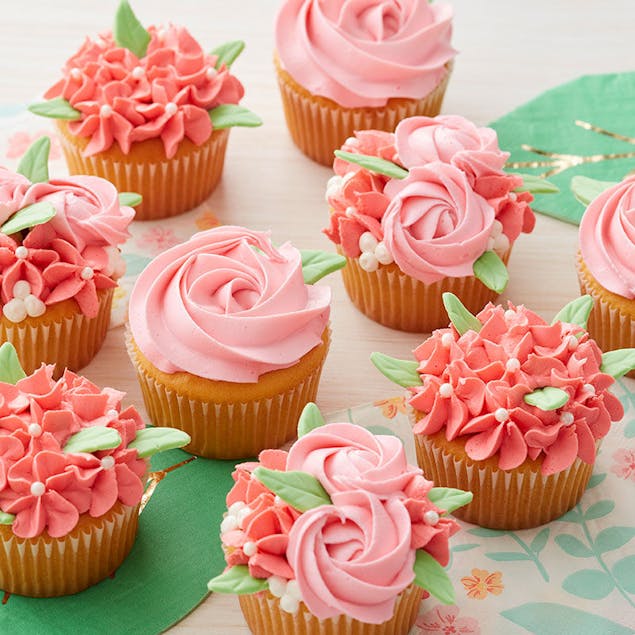 We can't get enough of the striking green color of this cake. Sure to brighten up any occasion, this fresh daisy cake is ideal for both kids and adults birthdays.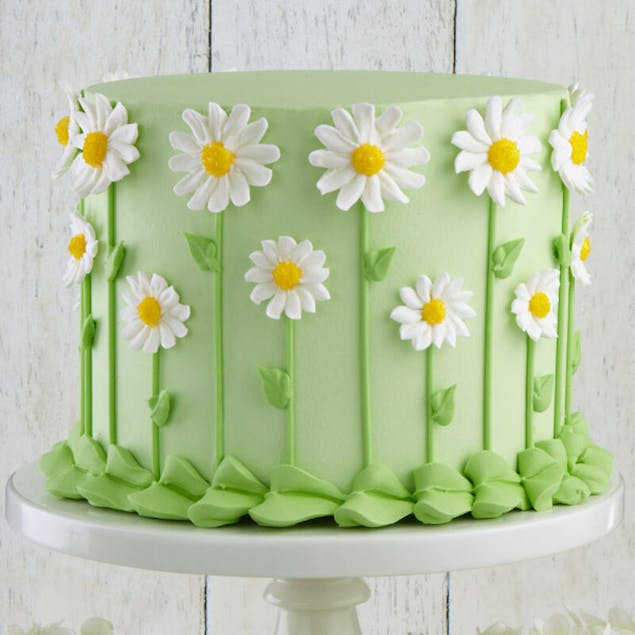 The only thing cuter than cupcakes are mini cupcakes! Use brightly colored buttercream to pipe the stunning flowers onto these tiny cakes. Don't be surprised if they don't last long!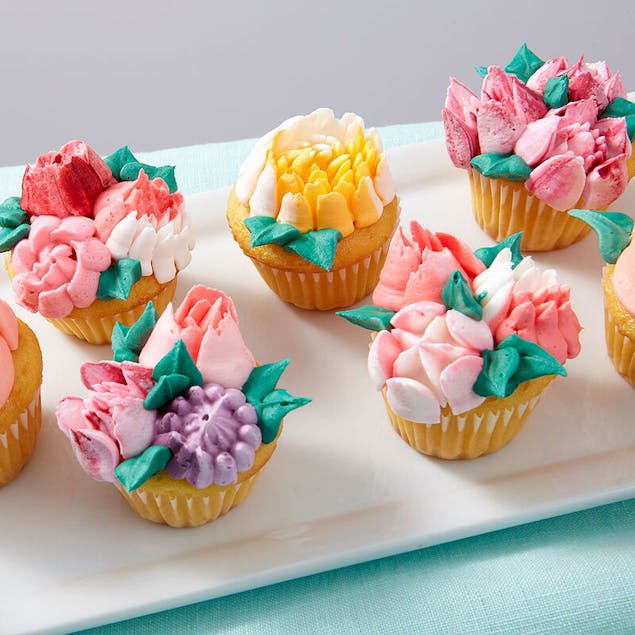 Transform a simple traybake into something really special with this simple floral cake idea. Bake your favorite sponge recipe in an oblong cake tin and cover it with white buttercream. Then go wild with decorations, covering this cake with colorful rosettes, stars, dots, shells, flowers and leaves. There's even space to pipe a name or message in the middle!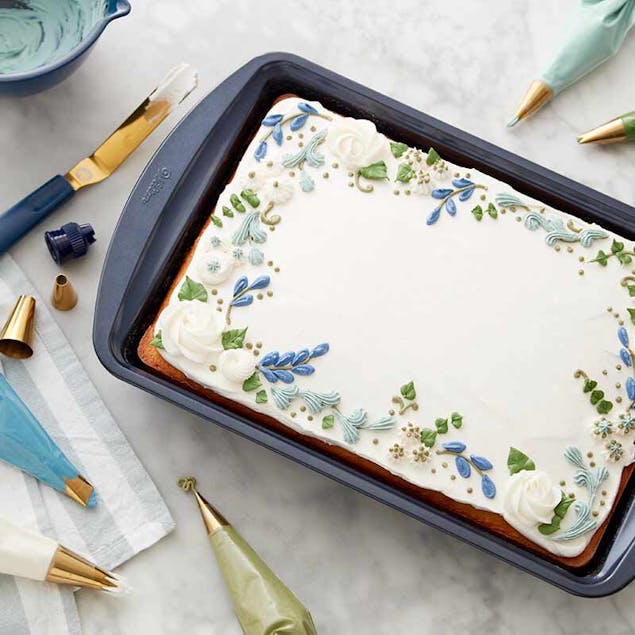 We love the contrasting colors of this fabulous rosebud cake. Master the decorations on this simple sponge and you'll be whipping this up for every occasion – from birthdays to baby showers and everything in between!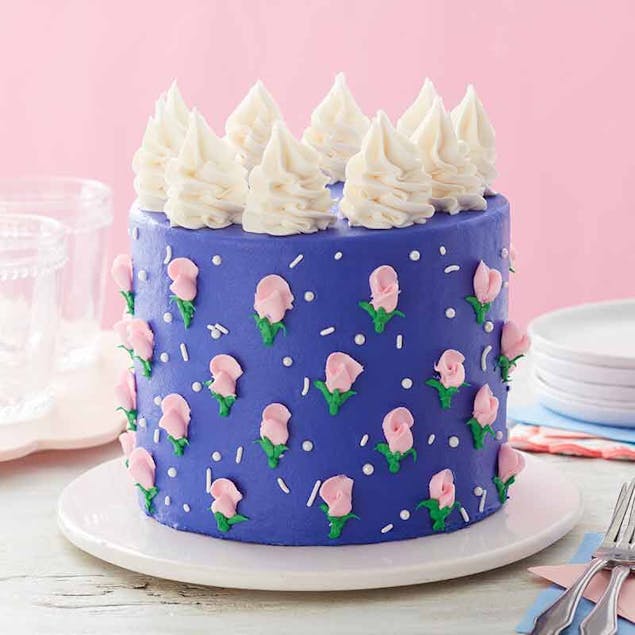 Become an frosting artist with this super cool cake! The beautiful bloom at the centre of this cake looks as if it was painted on with a brush, and the amazing ombre colorway makes it extra exciting.
More mouthwatering baking inspiration