Bergère de France yarns and patterns
Published on

July 8, 2020
By

Merion
2

min read
C'est magnifique! It's the fabulous French style and on trend designs that keep us hooked on Bergère de France - gorgeous textures, shapes and techniques in a fantastic range of affordable yarns that we just can't resist.
Bergère (that's French for shepherdess) de France has been producing amazing yarn for over 76 years, and is the proud operator of one of the most beautiful, traditional mills in Europe, based in Lorraine.  They were one of the first mills to produce yarns from fibers they recycle themselves, now offering Recyclaine, Recycline, and Recyclé 4.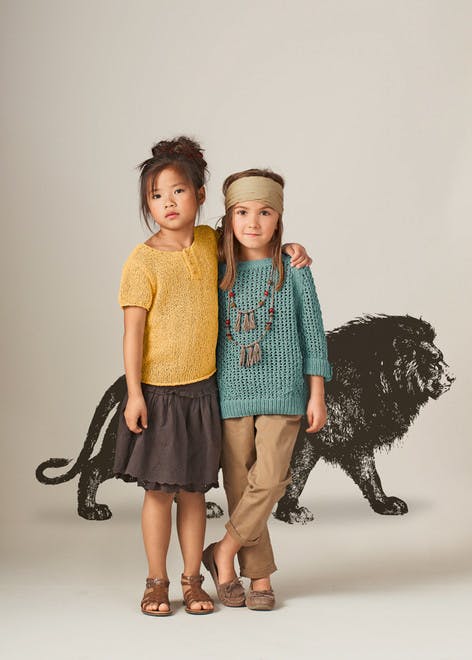 The raw fibers they use come from fiber giants like Uruguay, South Africa, Turkey, and Egypt - not forgetting closer to home producers Italy, Portugal and Germany, and native fiber from France, too.
French style, affordable luxury, irresistible trends
You'll be bang on trend with stunning French swish with Bergère de France's signature design, great for all the family from cutesy babies and kids to funky teens and very sophisticated grownup garments.
Bergère de France also create some fab pattern magazines, jam packed with collections for kids, fashion, chunky yarn for beginner, and gorgeous accessories!
Classic pattern design
We love pattern design from Bergère de France, it's timeless and full of French passion for style and swish - perfect for every day or for fashion statements! There are gorgeous patterns for both knit and crochet, for all the family - and a good number of free patterns too, with some available in French, English, German and Dutch (check individual patterns for language options).
Quality and inspiration
So much time goes into the creation of every Bergère de France yarn, and it shows through in the shade palette and the texture. The range includes a fabulous mixture of single fiber yarns and blends, from everyday yarns to luxurious treats. There are cool cottons and linens, ombré whirls, and super chunky twists shot through with silver - all the Bergère de France yarns will fill you with inspiration!
Try a speedy super chunky project in Waouh Wool
If you want something quick, that adds a little luxe to your wardrobe, try Bergère de France's 100% Merino Waouh Wool.
Crochet, too!
Crochet is fabulously fast, and such a high fashion craft, we're not surprised to see these fabulous, wearable crochet patterns from Bergère de France. Accessorize with shawls and hats!