Back to School with Debbie Bliss: The new knitwear collection for kids is here!
Published on

August 4, 2020
By

Yaz
2

min read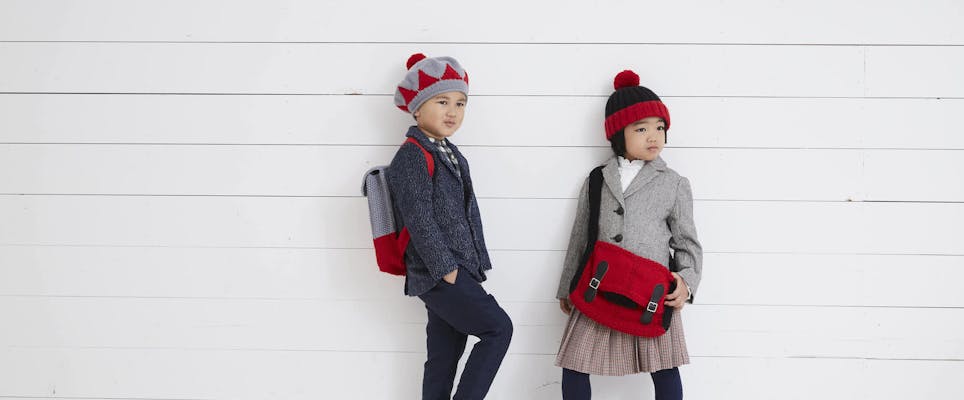 Send them back to school in style with these cozy cool knits from Debbie Bliss! From snazzy backpacks to snuggly cardigans, Debbie's Back to School collection combines classic design with zaps of color - for warm, versatile, stylish knits that are top of the class!
Whether they're still learning from home or heading back to class, Debbie's got them covered! Channel some school spirit and get them into the learning mindset with the Back to School knitting pattern range. 
As Debbie explains, 'the Back to School collection gave me the opportunity to do one of the things I love best, designing simple, classic knits for children where the style is all in the details, such as a pop of color or a chunky zip.' 
Each pattern is designed in the softest Debbie Bliss Rialto and Cashmerino Aran yarns for warm wearable knitwear kids will love!
The Myanna Tank, George Sweater, Esme Coat and Zac Zip Up Waistcoat are perfect for bundling up and layering over school uniforms, so your little ones can stay snug even when the weather turns cold.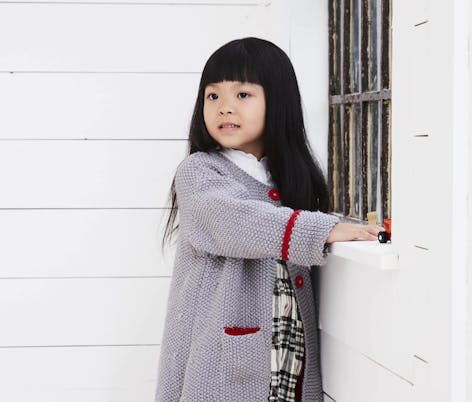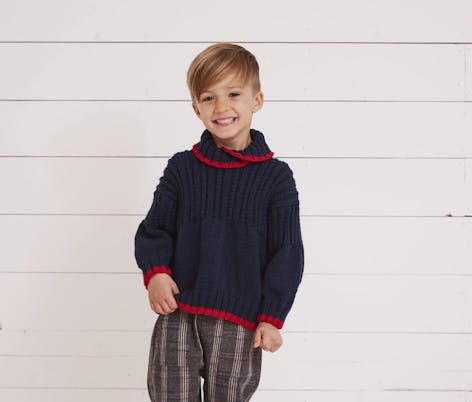 These winter warmers are practical too, the gilet is perfect under a coat and a guernsey style sweater has a cozy wrap around collar.' Debbie Bliss
For kids on the go, nothing beats the snazzy Otis and Bobby patterns. With fun scarlet detail and smart preppy design, why not knit a matching hat and school bag. The Bobby pattern even includes a jazzy pencil case. Talk about too cool for school!
Explore the Back to School collection