12 wonderful winter crafts ideas for kids
Published on

October 20, 2021
4

min read
When the temperature starts to drop, it's prime time to embrace the cold, and cozy up for some winter crafts for kids. From paper lanterns and snowy slime to giant paper snowflakes and salt dough decorations, we've got loads of easy winter crafts for kids to enjoy. Make a hot cocoa, grab your craft supplies and get ready for a winter-inspired crafternoon!
Amazing giant snowflakes
Paper snowflakes have to be the most popular winter craft for kids. All you need is scissors and some white printer paper and you're good to go. These giant paper snowflakes take the idea to the next level! Get the biggest roll of paper you can find, cut out a circle, fold it in half four times and get scissor happy to create these beautiful paper decorations.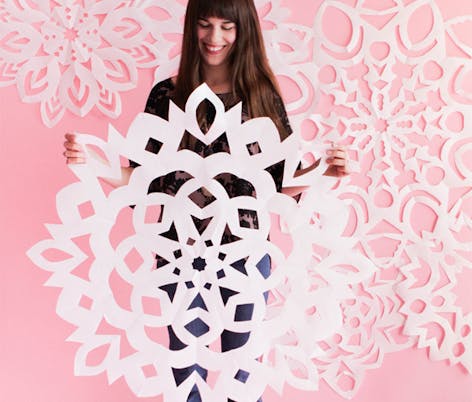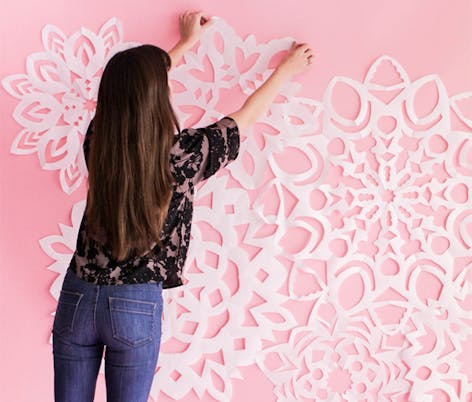 Super cool snow slime
If your kids are crazy for slime, this is the winter craft for you. Make this homemade fluffy snow slime with school glue, shaving foam, baking soda and glitter and get set for hours of fun!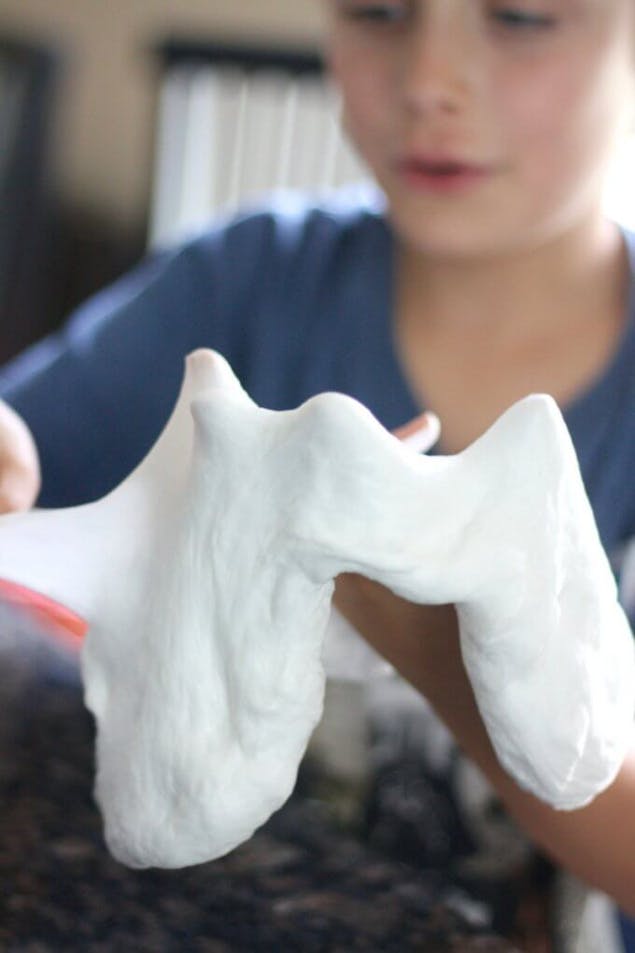 Stunning salt dough ornaments
Crafty kids will delight in getting messy in the kitchen making homemade salt dough and using it to make their very own salt dough winter ornaments. Children can use cookie cutters to create their decorations, or go off-piste and mould them by hand! We love this salt dough recipe that's scented with winter spices and orange oil, that looks (and smells!) gorgeous straight out the oven with no need to paint or decorate.
Thanks to the high salt content in the dough, salt dough decorations will be perfectly preserved. Wrap them up in tissue paper or newspaper, and you'll be able to bring them out every year.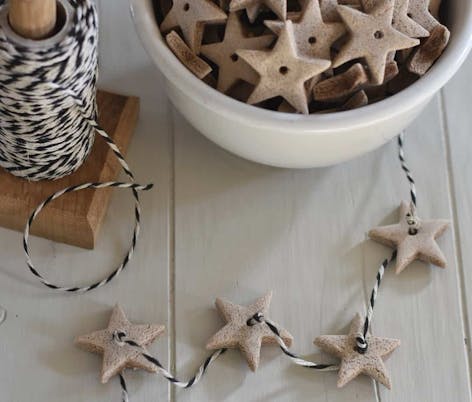 Stash raider craft stick snowman
This easy winter craft for kids is perfect for using up any odds and ends that you've got in your craft stash! Grab some craft sticks for the base and let the kids go wild with all sorts of materials to create their very own snowman ornament!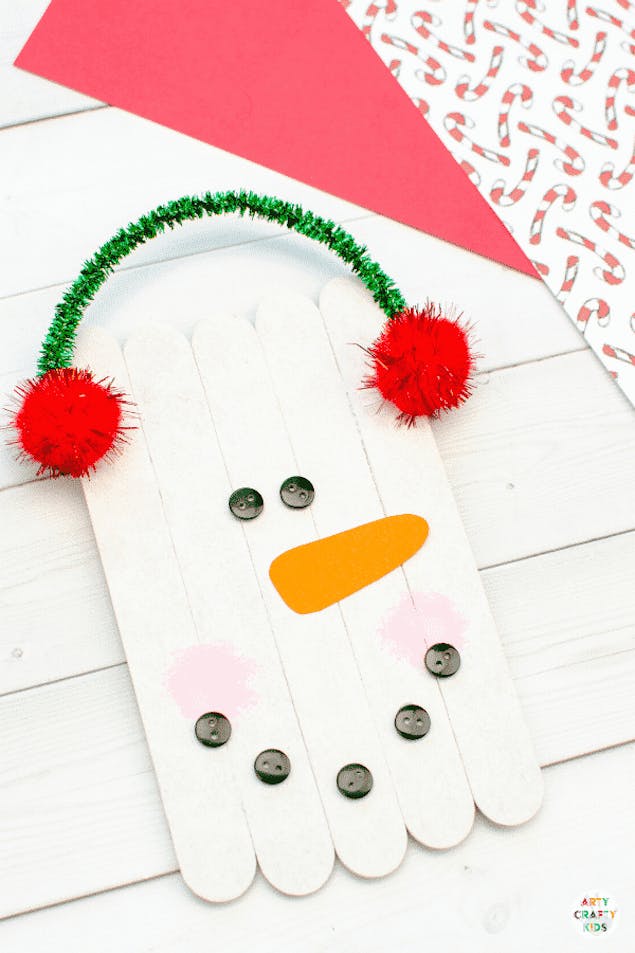 Recycled newspaper snowflakes
If your craft stash needs restocking, or in need of last-minute project to keep the kids entertained, these recycled newspaper snowflake decorations are the ideal winter craft activity for kids. Made from painted old newspapers, these snowflake decorations are as thrifty as they are fun!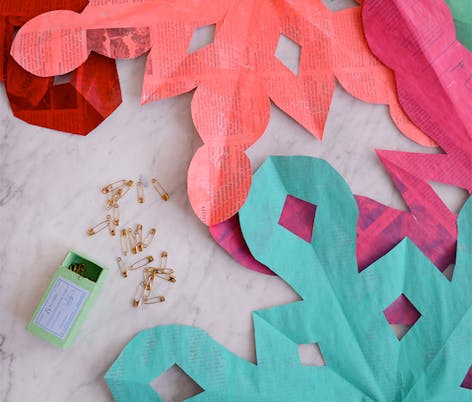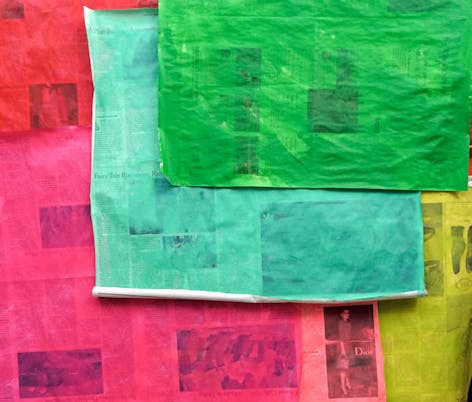 Sparkly homemade play dough
Raid your bathroom cabinet for this easy craft idea for kids! Combine hair conditioner, cornstarch and glitter to make this fun sparkly play dough that'll keep children entertained for hours on end.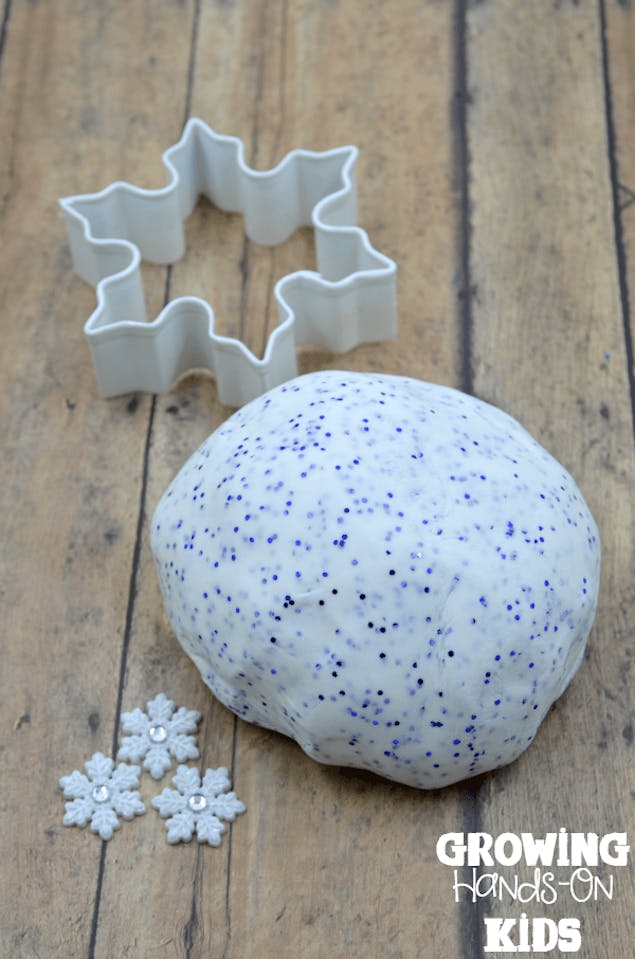 Fun finger puppets
Mini papercrafters will love trying their hand at making easy finger puppets. This simple penguin finger puppet couldn't be easier to make, and the added googly eyes and folded beak give it a fun 3D element. 
If penguins don't float your boat, try making these festive gnome finger puppets complete with yarn beards!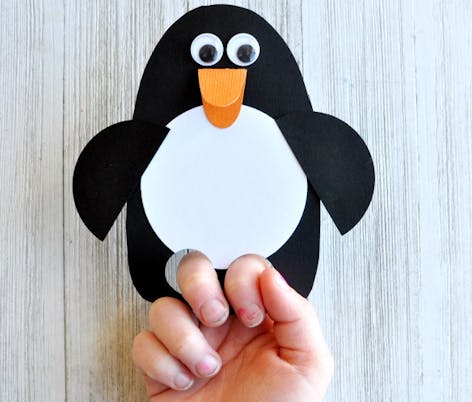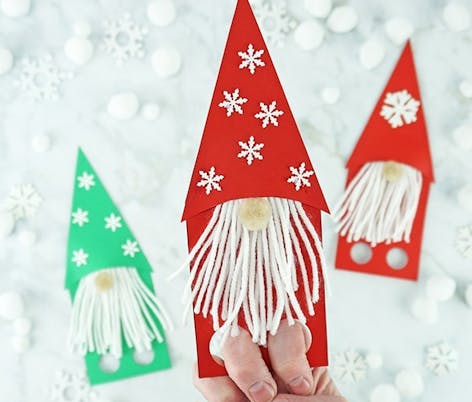 Easy paper winter lanterns
Bring some light into your home in the darker winter months with these fun winter paper lanterns. Children will love decorating their lanterns before practising their scissor skills by cutting out the lantern's stripes.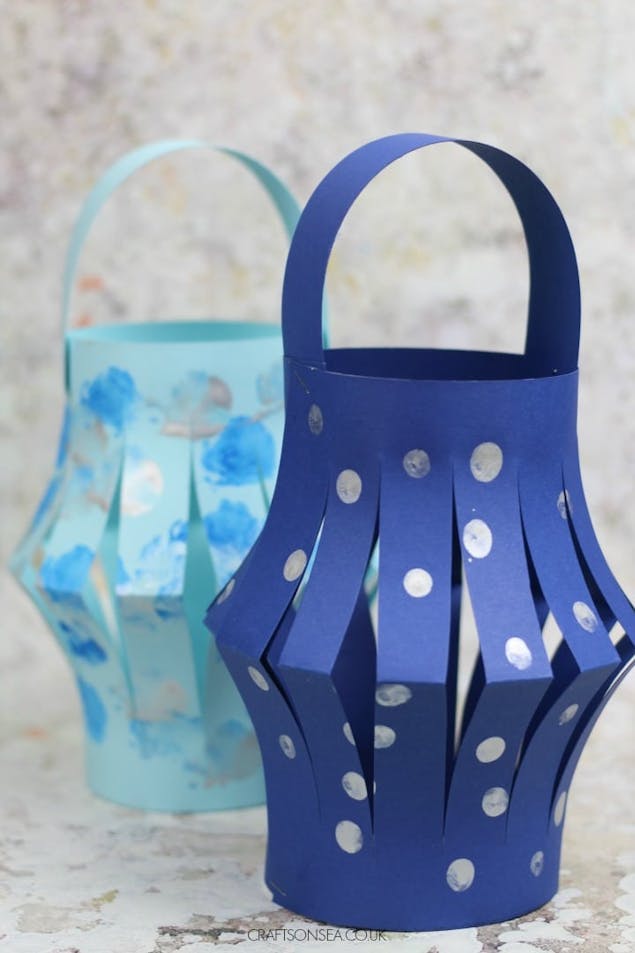 Paper plate penguins
Transform a paper plate into a cute penguin in this simple winter paper craft. All you need is a paper plate, black paint and some orange and black card to create these cute characters. Once your paper plate penguin is complete, try making more critters with a plate base – polar bears and snowmen work brilliantly!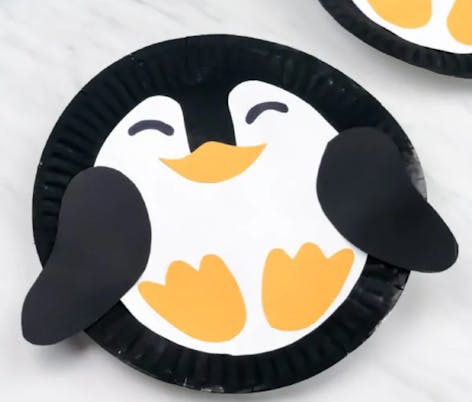 Paper plate yarn snowflakes
With a little preparation, these paper plate yarn snowflakes will keep kids entertained for hours! Simply pierce carefully placed holes in a paper plate and watch as children create beautiful snowflakes using a tapestry needle and yarn!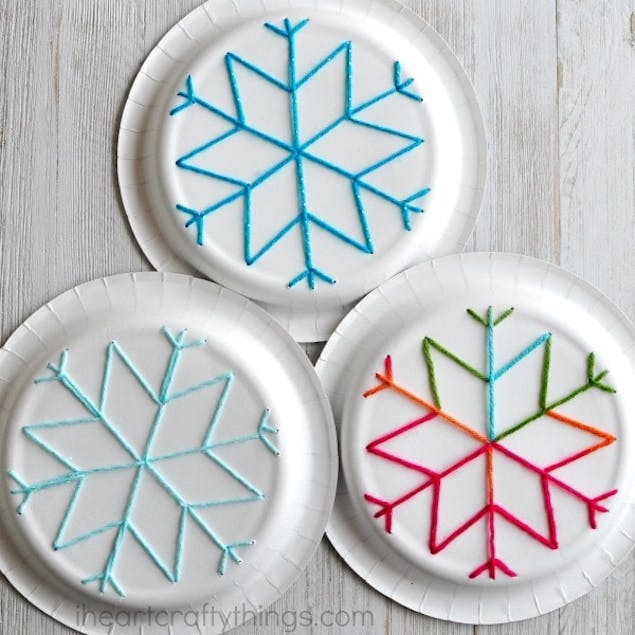 Pom pom pine cone decorations
Wrap up warm and go foraging for pine cones to bring home and make fun pom pom pine cone decorations with! All you need is a glue gun and some mini pompoms to create these fun decorations, but you could get creative with glitter, ribbons, yarn and more. No pine trees near you? Grab a pack of pine cones to customize!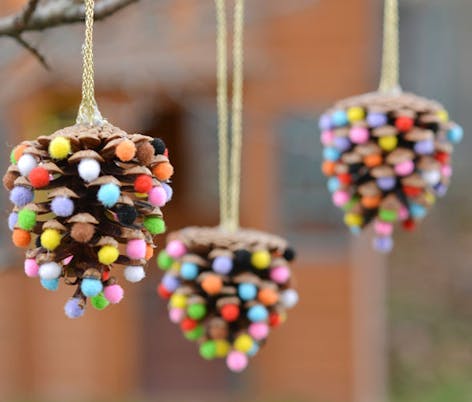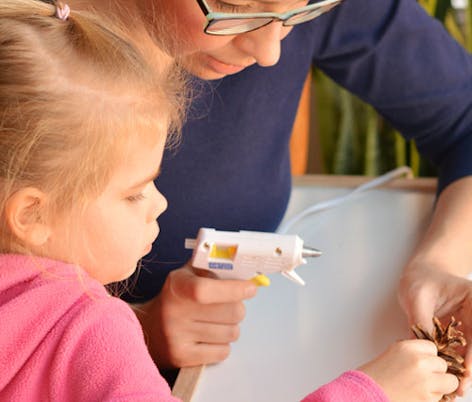 More fun craft ideas for kids