Debbie Bliss' new book includes 20 irresistible knits for babies, designed to develop your skills and techniques as you knit. From a sweet hooded jumper to a classic beanie and a patchwork blanket, there are projects for all knitting abilities, and we've got five copies to give away!
I am often asked what I knit for pleasure and the answer is always the same – items for babies."
If you're a new knitter, a baby project is perfect. It's quick to knit, and a great way to learn new techniques without having hours of knitting ahead of you. All the projects in First Knits reflect the different stages of a knitter's journey, from basics like casting on right through to more advanced techniques like cables and Fair Isle.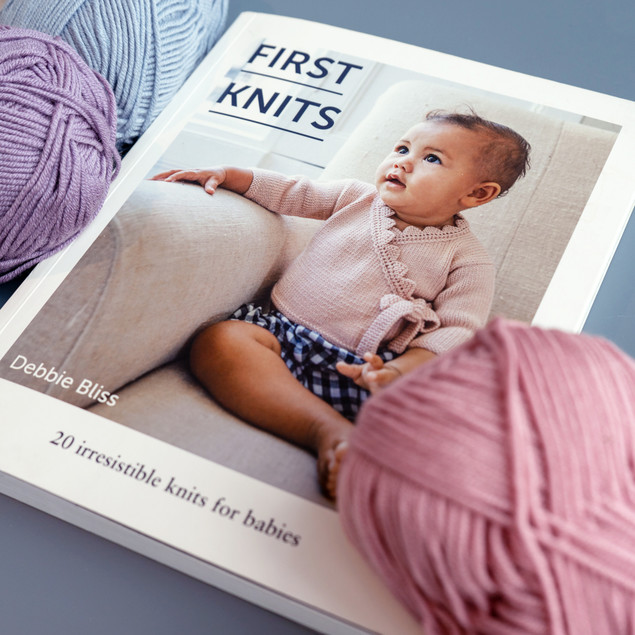 Sign up for a free pattern from the book!
First Knits includes a fabulous introduction section that includes information on equipment, such types of needles, which yarn to use, how to read patterns and even how to wash your garments.
Each technique has step by step instructions to follow, and the patterns are clear and easy to follow with helpful hints and tips along the way. The yarns used in the book are signature Debbie Bliss yarns, gentle for young skin in the softest merino wool, an organic cotton and luxurious cashmere.