The Designer Edit: TL Yarn Crafts
Published on

March 18, 2020
By

Holly Butteriss
1

min read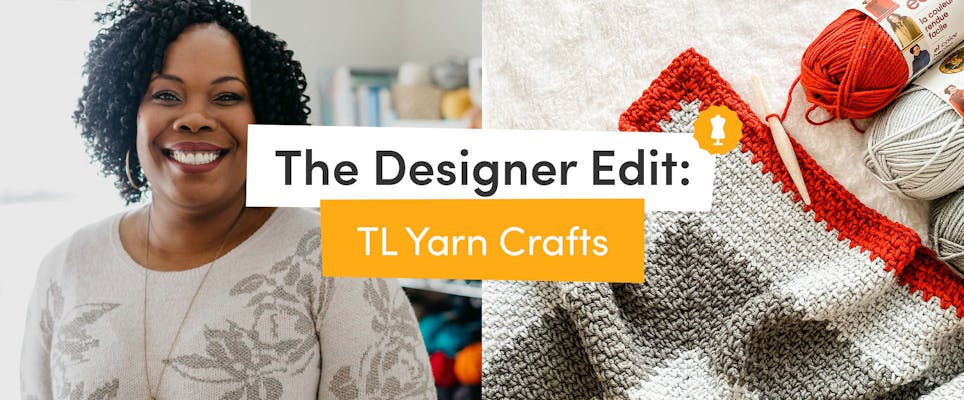 Toni AKA TL Yarn Crafts is a self-confessed yarnoholic and superstar crochet designer! The head, heart and hands behind TL Yarn Crafts, Toni's desire to build a creative community of makers led to the birth of #TLYCMakers, her beautiful blog and inspirational Instagram. We ask Toni what yarns, patterns, and craft supplies she's coveting right now.

What are you making right now? A big squishy crochet blanket!
What's your next project? I'm still trying to decide between a mohair scarf or cozy cardigan.
What's inspiring you right now? Everything color. The winter is so gray and dim, I need to infuse some color into my projects.
What's the one craft supply you can't live without? A great pair of sharp scissors. 
3 patterns Toni's loving right now!