Find your favorite Ravelry designers at LoveCrochet!
Published on

January 30, 2019
By

LoveCrochet
3

min read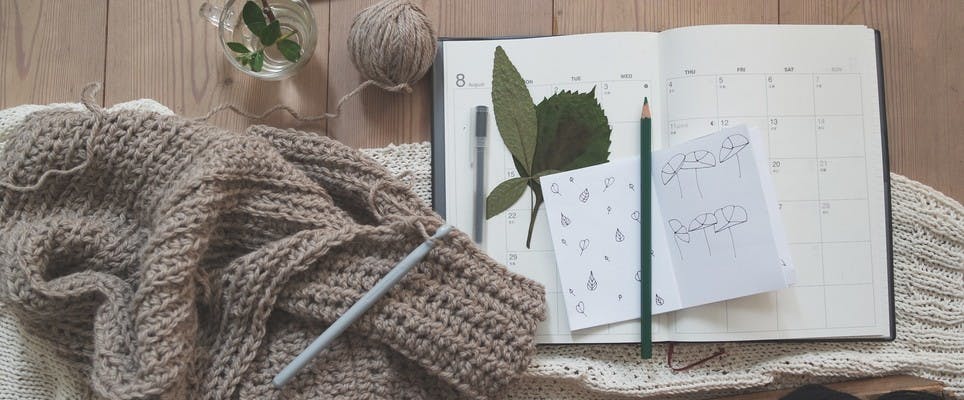 Here at LoveCrochet we're big fans of the knitting and crochet community, Ravelry. Ravelry.com is an amazing way to find inspiration and ideas for your next yarn project, and we're delighted your favorite Ravelry patterns and designers can also be found right here on LoveCrochet. The best thing about this is that you can choose your yarn and pattern in one go - which means less time planning your makes and more time for crochet!
We Heart Ravelry!
If you're a knitter or a crocheter, we think you've probably already got a Ravelry login - so you'll know how many great patterns are available from super-talented designers. The great news is that you can find amazing patterns by the same designers right here at LoveCrochet! If you love Ravelry, here are five reasons you need to join our LoveCrochet community.
1. Free patterns by Ravelry designers
We think there's nothing better than cozying up on the sofa, yarn at the ready, and spending the evening searching through the free crochet patterns by Ravelry designers on LoveCrochet. From super bulky scarves and cowls to cozy blankets and beautiful sweaters, there are free patterns for just about everything - and you can even find fun crochet-along projects!
Free patterns from Ravelry designers
2. The brilliant LoveCrochet library
Just like the Ravelry library, we have 'My Pattern Library' - a place for you to store all your knitting and crochet patterns in one place. See something you like? You can also favorite patterns and yarns and create galleries packed with inspiration for your next project.
3. Our huge yarn collection
Every knitter and crocheter has a stash - it's a fact! Whether you've got yarn covering every surface, or just a few balls of wool tucked away in a cupboard, we think there's always room for just one more gorgeous ball. We have a ton of great brands in every weight, color and blend - perfect for using with those Ravelry patterns to crochet up a storm!
Shop crochet yarn at LoveCrochet
4. The LoveCrochet community
Join the LoveCrochet community and share your latest makes, follow other people's knitting and crochet journeys and find endless inspiration for your next project! Just like the great community at Ravelry, you can follow your favorite designers, upload a profile picture and write a little bit about yourself - you'll be firm friends with everyone in no time!
5. Inspiration at LoveCrochet
Our Inspiration section of  LoveCrochet is a great place to discover ideas for your next project, read fun interviews with your favorite Ravelry pattern designers and keep up with project challenges. It's one to enjoy with a big mug of something hot, and your hook or needles by your side! Here at LoveCrochet, we think learning a new yarn craft is super fun - which is why we've got plenty of step-by-step guides, helpful video tutorials and amazing tips on how to get started in crochet. We've even got a guide to crochet dedicated to helping you choose your first gorgeous, squashy ball of yarn!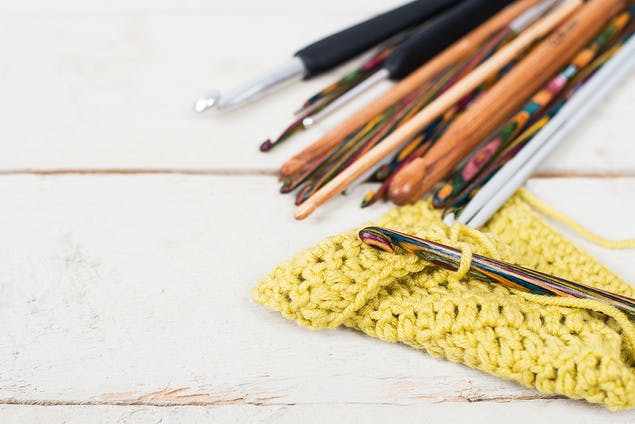 Spotlight on Indie Design
We love nothing more than working with independent designers from Ravelry to bring you the very best in exclusive crochet patterns and projects. Every month, we like to show our support to the best indie designers by including them in our 'Crochet Designers of the Month' posts here in the inspiration hub. Packed full of top crochet talent, links to free Ravelry patterns and helpful pictures, you'll be hooking up a new yarn project in no time!
Only at LoveCrochet
As well as showcasing the best in crochet talent, we also like to offer you the very best in exclusive patterns by top Ravelry designers. We regularly work with crocheters to bring you exciting CAL projects - like the gorgeous Alchemy Cardigan from Jess Coppom from the Make and Do Crew.
Most loved patterns from Ravelry designers