Knitted i-cord necklace tutorial!
Published on

August 25, 2020
1

min read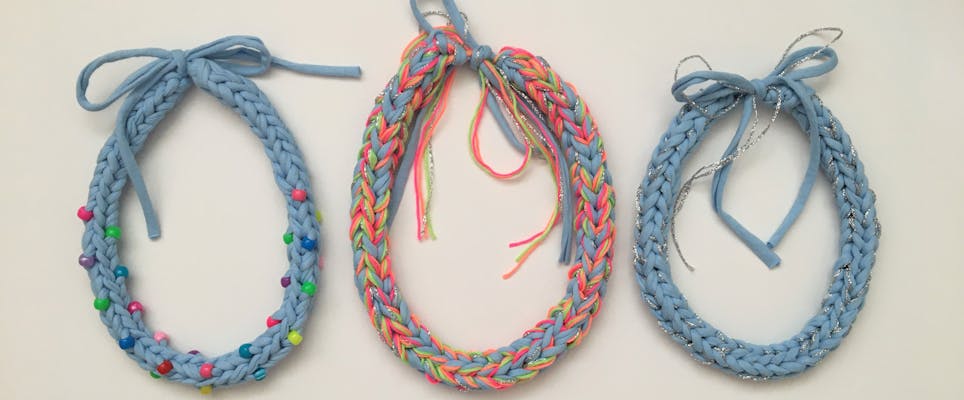 Chloe Bailey's stash busting i-cord knitted necklace is the perfect little project to use some old yarn! Super fun and easy to make, you'll be make loads of these.
This chunky i-cord necklace is a super fun stash buster and the perfect project, whether you're a knitter or a crocheter there's a tutorial version for everyone!
Pro Tip
Add some glamour to your necklace and hold the t-shirt yarn double with a glitter thread! I have used Ricorumi Lame in Silver. Just be careful with your tension as the t-shirt yarn will be stretchier than the glitter yarn, so make sure you keep your tension relaxed and the yarns held evenly whilst being worked together.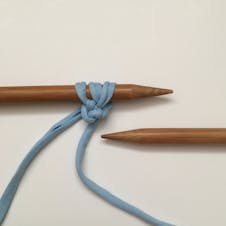 With 12mm needles, leave a long starting tail (10-12 inches) and cast on 3.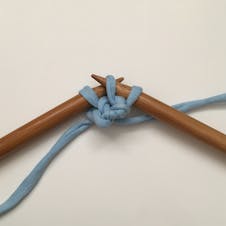 Slip each stitch back on to the left hand needle.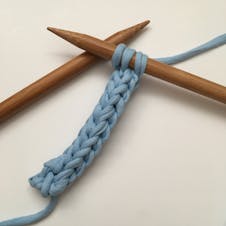 Repeat steps 1 and 2. After the first few rounds, the i-cord will begin to look like a round cord. Repeat until you have a total of 45 i-cord rounds, or until the necklace measures the desired length.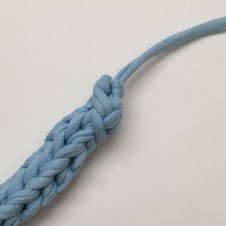 When you have completed step 2 for the final time, cast off the 3 stitches and fasten off. Cut the yarn end to your desired length for tying your necklace in a knot or bow.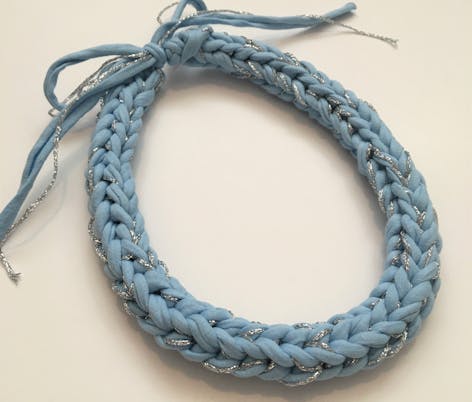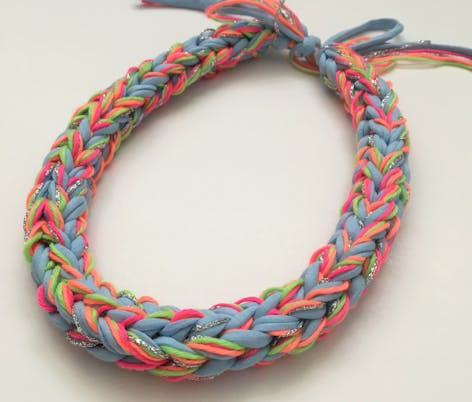 Explore more knitting projects!