How to knit a super speedy pumpkin!
Published on

October 12, 2022
1

min read
There's still time to make something for the spooky season as well as Thanksgiving celebrations! In this tutorial Merion will show you how to knit a pumpkin in a matter of hours. Knitted in a 2x2 rib and using super bulky yarn, this is one speedy project you can conjure up in one evening, to be used year after year.
Materials
10mm needles

Tapestry needle

Merion uses 1 ball of Melon Sorbet and 1 ball of Coffee Bean
Cast on 40 stitches to get started.
Work 20 rows of a 2x2 rib. To achieve this, you will k2, p2. Repeat these 4 stitches until the end of your row. Repeat this until you have 20 rows.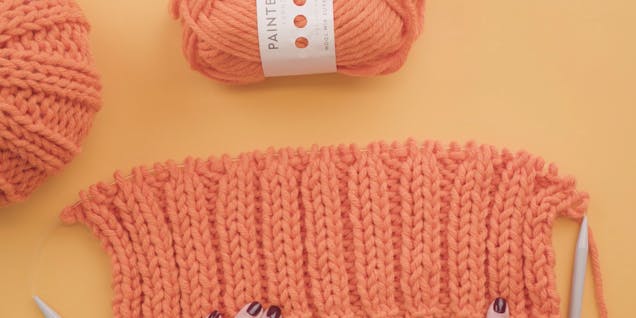 Using a yarn needle, thread your working yarn through the last stitches, sliding them off your knitting needle and onto the working yarn. This will gather up the fabric to create a pumpkin shape!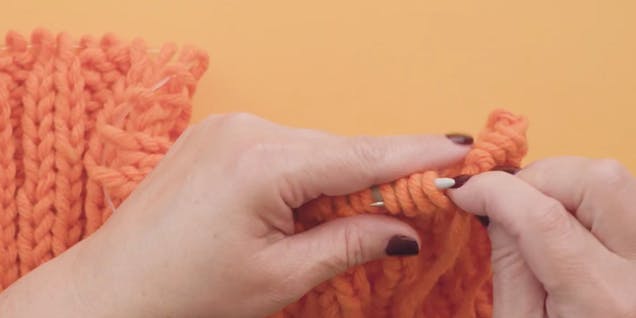 Pull the yarn tightly to gather your fabric and make the bottom of your pumpkin. Using the yarn, stitch down the side using a mattress stitch. Once you reach the final stitch, turn your fabric inside out.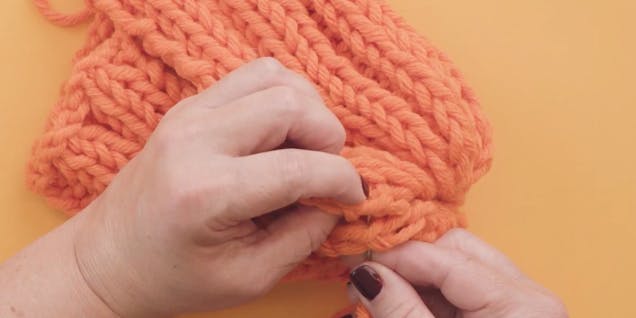 To gather up the top, stitch a running stitch three quarters of the way round.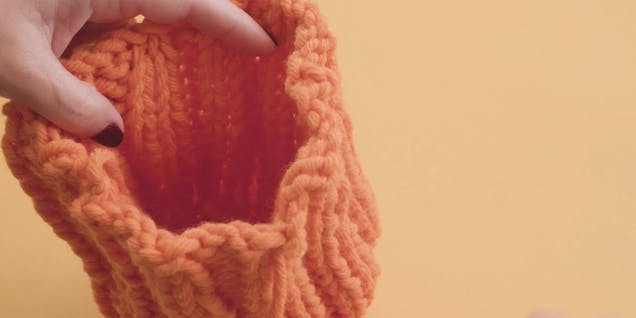 It's time to stuff your pumpkin! Fill it well in order to achieve a squishy, round shape.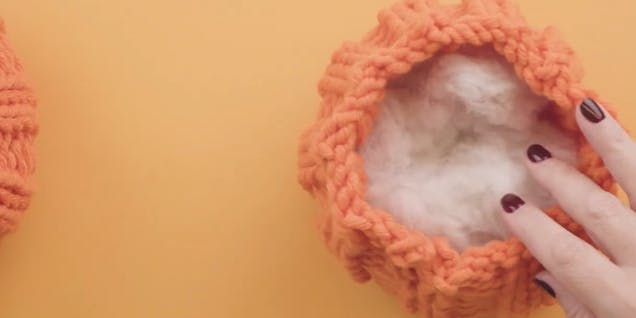 Finish working your running stitch around the sides and pull tight to make the pumpkin shape.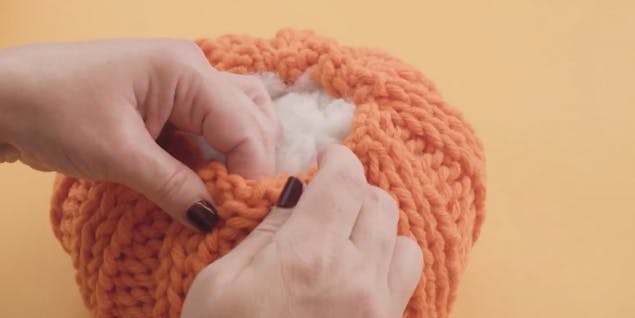 To create your stork, cast on 5 stitches and work garter stitch for 12 rows. Create a cylinder and stitch down the side. Secure this to the top of your pumpkin with the rest of your orange working yarn.
You now have your very own knitted pumpkin! Why not knit a whole patch of multicoloured gourds to adorn your home this season?
Discover even more perfect pumpkin patterns!