Awesome hand lettering ideas with We R Memory Keepers' Freestyle Pens
Published on

June 17, 2020
1

min read
Giving your paper makes a touch of sparkle and shine has never been easier! Say hello to your new best friends, We R Memory Keepers' Freestyle Pens.
Foil lettering might look intricate and delicate on cards, but it really couldn't be easier to do! So if drawing and handwriting isn't your thing, don't worry! There are loads of simple tricks and techniques you can use to get gorgeous foiled hand lettering effects on your makes.
Stamp it out
You can use stamps to add permanent ink directly onto your foil then trace – genius! Watch Aly Dosdall show you how in the video above.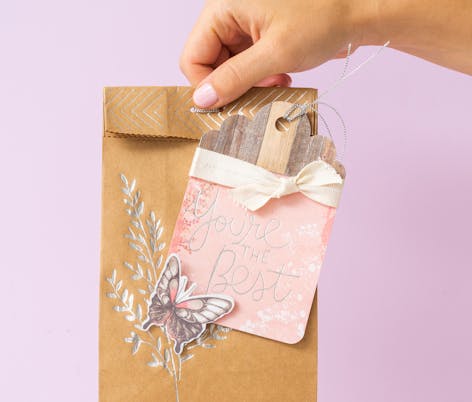 Print and trace
If you're not a fan of stamping, there are still options! Try printing designs onto vellum or thin copy paper then tracing over them with a heat pen to create a beautiful foiled effect.
Keen to get started? Add one (or a few!) of We R Memory Keepers' stylish heat pens to your stash and get set for fun making freestyle foil designs!
Choose from three stylish heat pens
Or go for the freestyle starter kit!
Got your pens? You're going to need some stunning colored foils to get started! Here are a few of our favorite packs...