How to French knit a decorative word
Published on

April 19, 2019
By

Christine Leech
Skill level

beginner

Project time

3

hours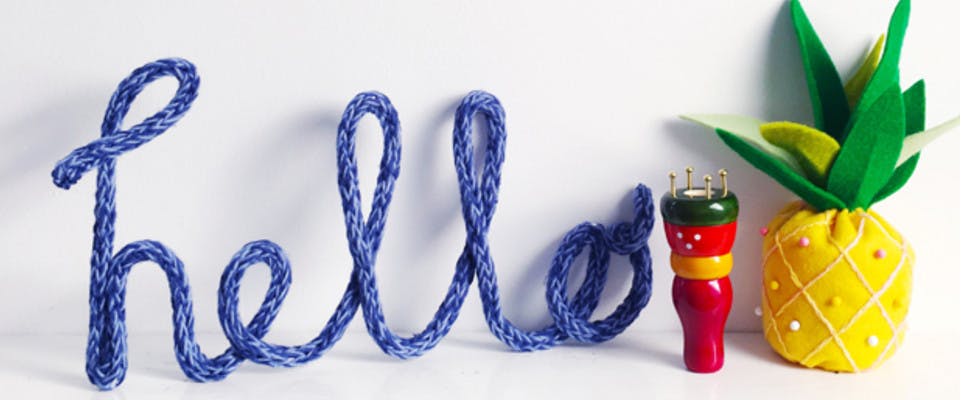 This great free tutorial by Christine Leech shows you just how simple it is to French knit! Follow along as she teaches you how to make a beautiful cursive word. Christine is a blogger and expert pom pom crafter at the Sew Yeah blog.
Materials
2 balls in a shade of your choice

KnitPro Waves Crochet Hook

Approximately 1.5m of soft, pliable wire
I'm not keen on knitting, and crochet makes my hands cramp, but I do have a soft spot for French knitting. I remember many hours whiled away when I was younger making meters and meters of the stuff using a cotton reel with 4 nails knocked in the top.
I thought I'd reminisce and revisit this crafty craze this week, whilst teaching you how to do it too! Why not pick up a knitting dolly and give it a try?
Let's get knitting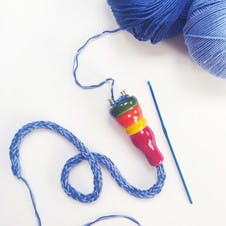 Following the instructions that come with the knitting dolly and knit a length of rope approximately 1.5 meters long.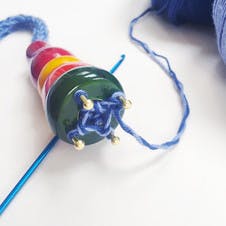 To create this two-tone effect simply use the two yarns together as if they were one.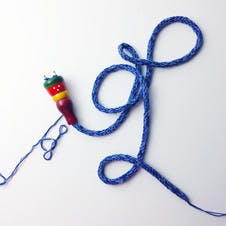 This knitting dolly kit provides you with a plastic needle, but I found a small crochet hook made it much easier.
Knitting this much rope took me one episode of Bake Off, one of Containment and one of Nashville. That's about three hours, and a nice array of entertainment!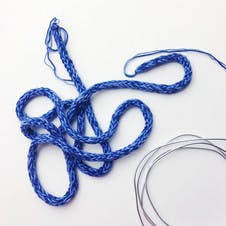 To work out if you have knitted enough rope for your word, try and lay it out as you go on a flat surface to see how much more you need to knit.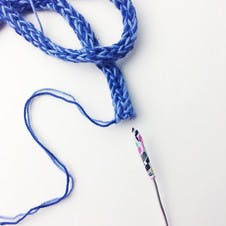 When you have made the correct length, cast off and then take your piece of wire and push it inside the French knitting till it's all inside.
If there's a sharp end, cover it in tape to stop the end from catching on the yarn.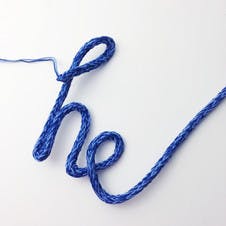 Next all you have to do is manipulate the wire to spell whatever word you fancy.
Pro Tip
It may help to write the word out in the size you want first. Don't worry if you don't get it right first time, as you can always straighten the wire and start again.