NEW + trending patterns you'll want to make right now
Published on

January 16, 2023
2

min read
Happy New Year! 2023 brings even more exciting and new opportunities to craft. Start the year off right with a new project to dive straight into. Struggling to know what to craft next? Take a look at our selection of patterns other makers just can't get enough of, as well as some new releases to keep you bang on trend!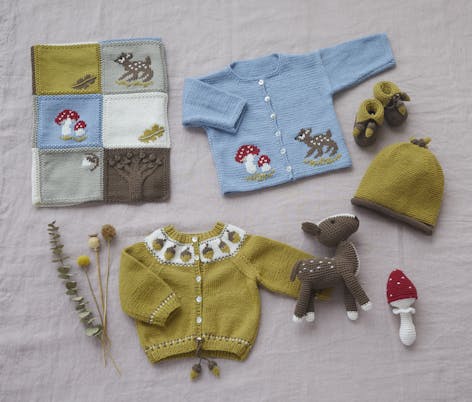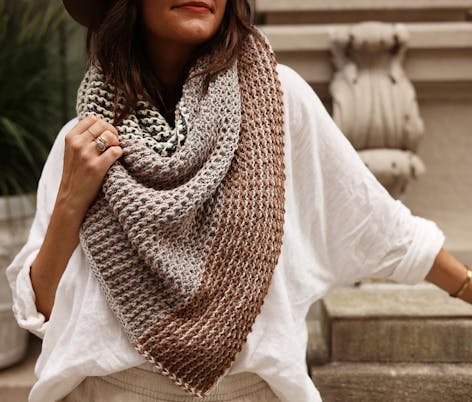 A project to last the year!
It's time to make your own temperature blanket! Grab a rainbow of yarns and record how nature change's from one day to the next. Knit or crochet, this year long project is sure to have you hooked. Your first time making a temperature blanket? Learn more on how to make a temperature blanket and discover so many awesome patterns to get you started!
Wrap up in these new and cozy patterns
Discover the latest patterns by Debbie Bliss
Debbie Bliss introduces her new yarn British Wool Aran with a whole new range of gorgeous, heritage pieces. Tantalizing texture and cozy cables, these patterns celebrate the wonderful qualities of the sheep fibers that make up this unbeatable 100% wool yarn. The yarn and collection have a wonderful story which you can read more about here!
For the little one's first adventures
Discover the new layette set from Debbie Bliss. The Woodlanders layette set comes with seven patterns - from adorable acorns to the sweetest dears. What's more perfect than this project to kick off the new year!
More nature-inspired patterns we're fauning over!
Hayfield bring the color with their latest collection!
For knits to put a smile on your face, this collection of patterns from Hayfield are just for you! All knitted in Hayfield Bonus Chunky, these are quick to work up - a fabulous choice for beginners to cast on and the perfect pattern to start a year of crafting. We're obsessed with the checkerboard vest!
Revamp your home with homeware patterns!
As we put away our festive decorations, it's time to look to the new year and give your home a spruce with new, homemade soft furnishings. Make room for new yarns and WIPs the new year will bring and craft your own storage solutions too!
Revamp your home with homeware patterns
Discover more sweet patterns for baby
Trending yarns you're loving