British athlete Lizzy Yarnold shot to glory winning the Gold Medal for the Skeleton Event at the Sochi Winter Olympics in 2014. During those tense competition days, we spied her knitting! After winning another Gold Medal in the 2018 Winter Olympics in PyeongChang, she's retired from her sport, but hopefully not from her crafting!
Read our exclusive interview from 2015 with Lizzy below.
After her win in PyeongChang, Lizzy became the first Briton and the first skeleton athlete to win back-to-back gold medals. The win makes her the most decorated British Winter Olympian – way to go Lizzy!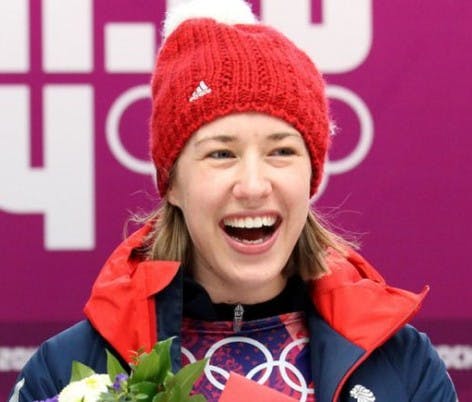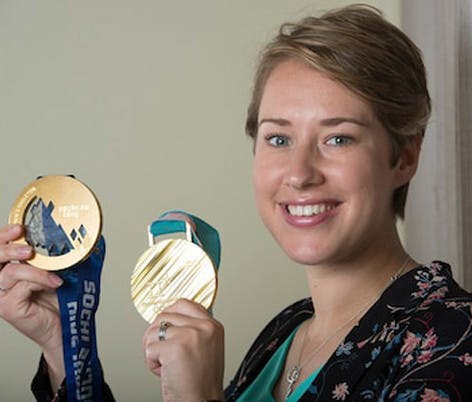 Who taught you to knit? Can you remember the first project you knitted?
I was taught to knit by my grandmother Ursula a few years ago. Whenever I visited her as a child she would be half-way through a huge project, giving hats and blankets to charities. The first thing Ursula told me to do was to keep knitting until I got to 40 across and 40 down, and then cast off and do it again. It was great practice.
Do you have a favorite project?
My favorite project would have to be some teddies that my mum knitted this summer to take away on the circuit with me! I need to learn how to do them too!
Make your own travel companion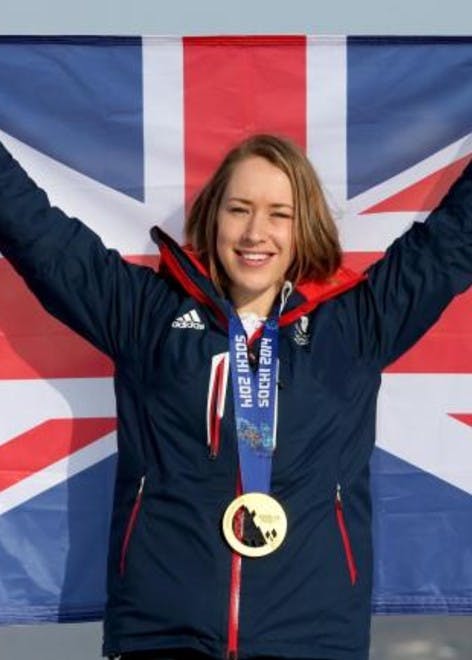 Why do you knit?
I often knit when I need time to think about something, or time away from physical training. It is perfect for long flights to North America, I'm always relieved when I get my needles through the security control.
Knitting and the Skeleton seem very different! You have talked in the past about having a bit of a split personality – where does the knitting fit in?
Knitting fits my personality away from skeleton sliding and when I am more relaxed and calm. I can sit and knit with the other athletes, and we chat and spend time together.
How does knitting help your mental state when competing?
I find knitting helps me relax mentally and physically, relaxing my shoulders down and releasing pressure in my neck. I have to have a loose technique or it'll look terrible.
What is it about knitting that you enjoy?
I like being able to make something and relate it back to a time when I was away competing knowing that the process helped me, bringing the past to the present.
What's on your needles at the moment?
Some yellow stripes! I will hopefully create something out of them soon!
I like being able to make something and relate it back to a time when I was away competing" - Lizzy Yarnold
A keen athlete as a child, Lizzy grew up on a farm and tried her hand at most sports, later studying Geography and Sports Science at university. She is passionate about environmental issues and encouraging healthy role models for young people. Let's hope her passion for knitting encourages more young people to take up our fabulous craft!